Non Woven Fabric Manufacturer In Kala Amb
Favourite Fab has customers in Himachal Pradesh who are curious to find such manufacturers who provide compatible quality fabric for their uses.
For example when they contact manufacturers to purchase non woven cloth, the quality which is sent at the time of samples is not as per market competition, also the other purchasing services also lacks thus the people of Himachal Pradesh, especially those who want to start a new business are in search of manufacturers who having following virtues:-
Customisable, Market Demanded Quality
Responsive Staff Before & After Purchase
Untouched Hygienic Fabric
Strong Bonded Fabric with Good GSM Range
Good Packaging of the Fabric
Fine Pattern
Multiple Color Options
Various Roll Sizes for Bag Manufacturers
Lower Side Wastage
No-cost Sample Kit with Home Delivery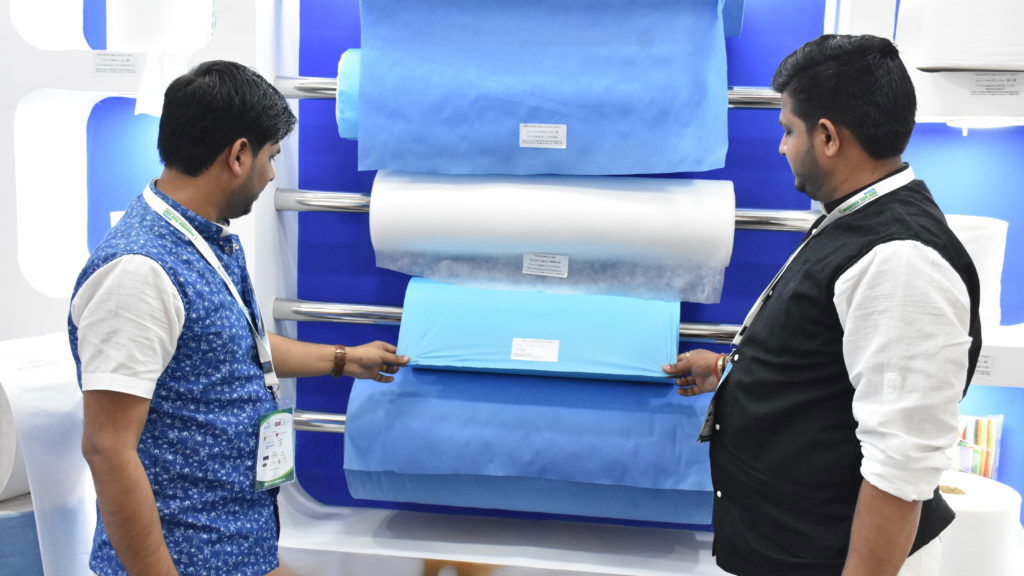 Get Free Sample Kit Of Our Fabric At Your Door Step
Online Order
Door Delivery
1-Click Quotation
Find out the Bird's Eye View of Kala Amb, Himachal Pradesh Spunbond cloth manufacturers and suppliers. We have given here the response rate and customer satisfaction percentage of these manufacturers.
Our company, Favourite Fab, one of the Foremost Non Woven Fabric Manufacturers In India, keeps care of all the things which are mentioned above. We adopted these qualities from our client experience & leadership of our CEO Mr Gaurav Garg & CFO/COO Mr Sourav Garg, we are grateful for their excellent coordination & support.
Sourav sir, is one man army. He works day & night making Favourite Fab, a chief non-woven cloth manufacturer, we are very happy having such a wonderful person. He plays a very important role in dispatching the material on time. The production of the fabric runs under him.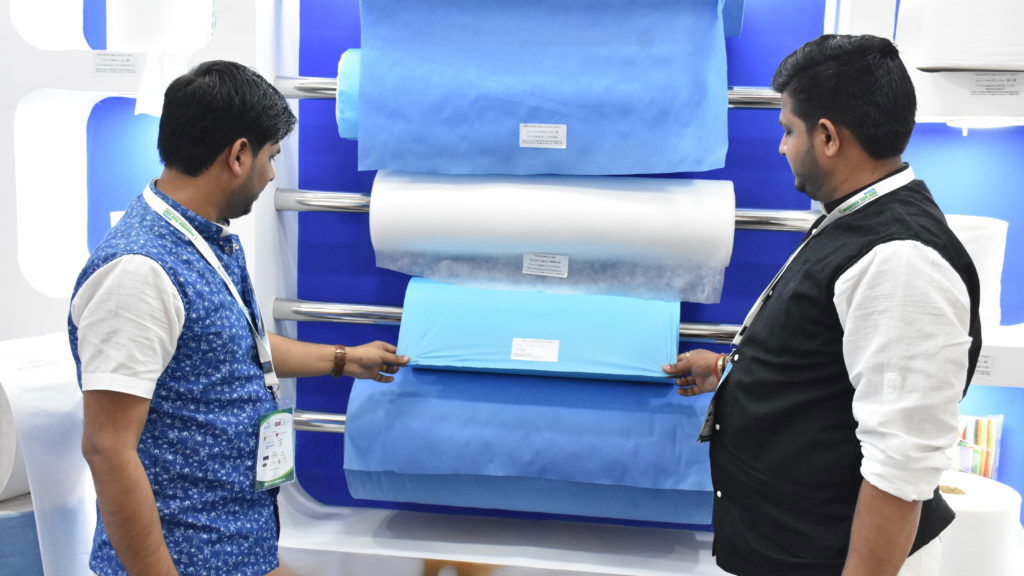 Get Free Sample Kit Of Our Fabric At Your Door Step
Online Order
Door Delivery
1-Click Quotation
Smithers, a market trend analyser released its report on Global Nonwovens Wipe Market, we have made an infographic based on the wipe market of spunlace fabric growth.


Many reports inform us that the non-woven industry is going to be the most profitable market in the upcoming years along with enormous growth year by year.
The contribution of India is not hidden in this field, some team leaders such as Favourite Fab are helping India to be prominent.
Many industries are established in Himachal Pradesh, this is an important area for manufacturers. Places like Gagret, Parwanoo, Barotiwala, Baddi, Paonta Sahib, Mehatpur, Shamshi, and Kala Amb are a few examples. There are industries of hygienic materials, drugs specifically.
There is the growth of Non Woven Fabric In Kala Amb to the sky's limit. The industries of Kala Amb seek the guidance of Favourite Fab, the chief manufacturer in the market.
Having our factory so much reachable to the clients of spunmelt nonwoven industry, we are reachable for many peoples. We invite them to visit us & have a face-to-face meeting with our CFO & COO. These are the benefits of the meeting at Favourite Fab:-
Face-to-face conversation with our seniors
All quality fabric under one roof.
No Cost sample kit
Swift Order Placing
Full Satisfaction for both
Favourite Fab which is a subsidiary of Favourite Fruit Preservation Private Limited is being recognised as Non Woven Fabric Supplier In Kala Amb for its customer-friendly attributes.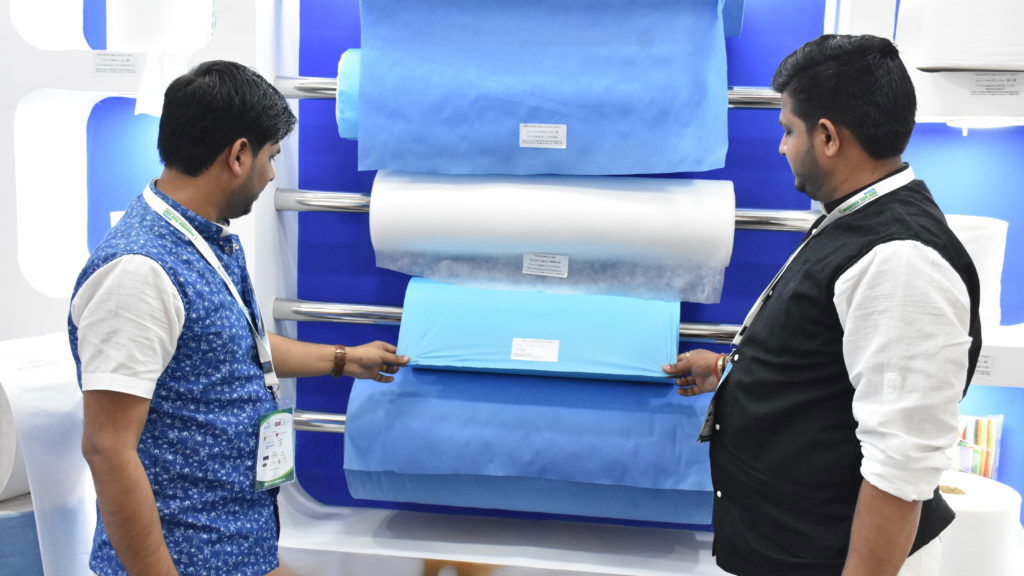 Get Free Sample Kit Of Our Fabric At Your Door Step
Online Order
Door Delivery
1-Click Quotation
Purchasing the non-woven cloth wholesale is a fat chance. Here are a few reasons for the same.
Lower freight cost
Good Price
One-time purchasing hassle
Thus many customers prefer to buy 5 tons onwards due to the above aspects.
The Non Woven Fabric Wholesale Price are given in the following table:-
| | | | |
| --- | --- | --- | --- |
| S No. | Name of Quality | Price (INR) | MOQ (KG) |
| 1 | Fresh | 100 | 1000 |
| 2 | Standard | 90 | 1000 |
| 3 | N Fresh | 101 | 1000 |
The nominal, Non Woven Fabric Price Per Kg, is 90 Rupees(GST price is not included in this rate).
You may compare the prices of Top Non Woven Fabric Manufacturers and Favourite Fab, more details regarding our fabric for comparison, you may find on our website & the specification table given in this blog, for further clarification, you may directly call on +91-8800775462 and sale@favouritehub.com.
The Fabric is being used in the Medical & Packaging industry broadly.
Favourite Fab is the leading company in India in the Non woven fabric field. There was an exhibition organised by Non Woven Fabric Manufacturers at Pragati Maidan In Delhi in which Favourite Fab, our company, ranked very high.
If someone searches on the Google platform "Non woven Manufacturer Near Me" the search result will appear as Favourite Fab.
After the establishment of Favourite Fab in 2011, you may find Non Woven Fabric In Kala Amb without any hurdles. Just by clicking on the buttons given in this blog, you would get the response within 24 hrs of working days.
We have described below some sentences which give ideas about Spunbond Nonwoven Uses of Non Woven Fabric Roll Manufacturer Which is provided at the best cost starting from 85 INR.
The spunmelt fabric or spunbond meltblown fabric is used to make face masks, surgical gowns, drapes, and bedsheets. This fabric has high filtration and good hygiene thus successful in the medical industry.
The bag fabric which has a GSM range from 40 onwards is used in making d-cut, box and w-cut bags which has become a part of everyone's life.
Other Non woven fabrics are UV-treated fabric and mattress interlining fabric which are employed in making shade nets, crop covers, fruit covers and furniture interlining, bed, and sofa interlining respectively.
Favourite Fab team manoeuvre to supply Best & Cheap Non Woven Fabric for the market because after exerting and analysing the market uses, we made such fabric which is superior and customer friendly.
We give our customers the minimum Low Price of Non Woven Fabric.
For gaining Cheap rates and the best quality in Non Woven Fabric most of the Manufacturers give orders to us in bulk.
Customers who are eager to know about the price of non woven cloth, can get the idea that it is starting from 90 rupees onwards at Favourite Fab.
The GST Rate in India for HS code 560312 or HSN Code 56031200 is 12 per cent.
Here is the specification in a glimpse:-
| | |
| --- | --- |
| Name | Non Woven Cloth |
| Composition | Polypropylene (PP) |
| Weight of A Roll | 40-80 KG or As Per Order |
| Width of A Roll | 63" & All sizes |
| Colour | Black, Ivory, Red, M. Blue Or As Per Order |
| Pattern | Plain |
| Certificates | ISO, GMP, FDA, NITRA, CE |
| MOQ | 1000 kg (1 Ton) |
| | |
| --- | --- |
| Brand | Favourite Fab |
| GSM | 40 gsm or As Per Order |
| Material | Non Woven Fabric |
| Composition | Polypropylene (PP) |
| Usage/Application | In Medical, Bag, Agriculture, Mattress Industry |
| Features | Strong FibresFine PatternDurableManufactured Untouched |
| Packaging | In ROLLS, wrapped with Shrink + Raffia |
| Price | 90 Rupees Per KG |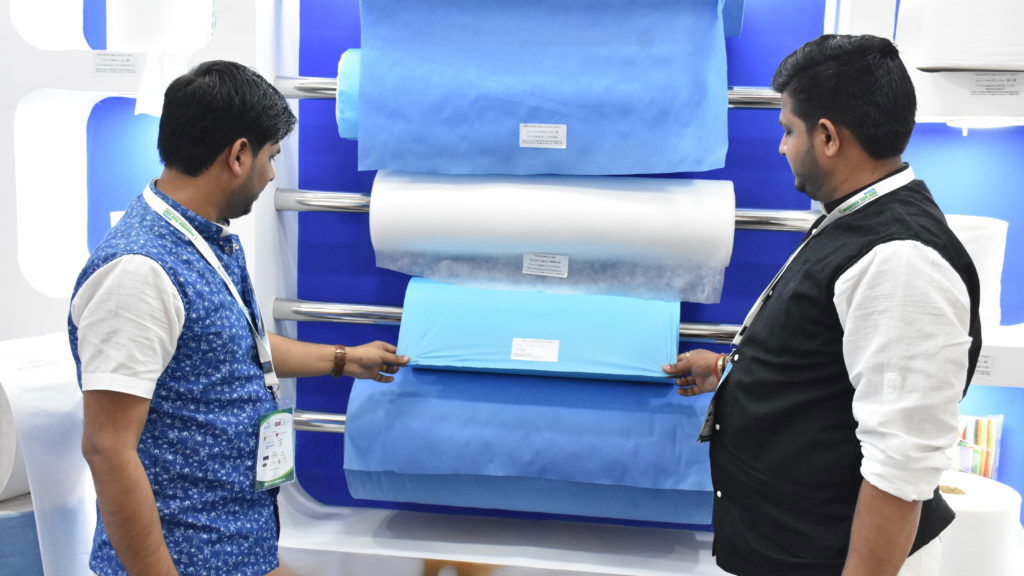 Get Free Sample Kit Of Our Fabric At Your Door Step
Online Order
Door Delivery
1-Click Quotation
People Asks
Who are the Best Non Woven Fabric Suppliers In Kala Amb?
The chief supplier in Kala Amb is Favourite Fab. Favourite Fab has machines of a dual line SS fabric of 160 cm and one line of the triple fabric of 320 cm. There are more than 14 thousand customers that assisted in buying Favourite Fab.
Finding Non Woven Fabric Manufacturer Near Me?
Favourite Fab is the result for you if you are finding "non-woven fabric near me". The finder must compare samples of Favourite Fab with the samples of the manufacturer near him so that he may get a fully satisfactory supplier.
We have some customers in Khairi and Suketi Rd, Kala Amb, Himachal Pradesh, who took the samples for face mask non woven fabric. You walk through our profile and ask for a sample to start the wonderful purchasing journey of your fabric.