▲ 946 customer purchased this
We Are Leading Manufacturer In India
Get Your Best Price
Get the best bulk prices hassle-free.
| | | | |
| --- | --- | --- | --- |
| Brand | Favourite Fab | Material | PP |
| Gsm | 8 to 120 | Pattern | Rice |
| Size | 63″ | Weight | 50-55 |
| Color | All | Quality | Prominent Quality |
Spunbond is used in the following uses:-
1. Carry Bags
2. Surgical Face Masks
3. Gowns, Coveralls
4. Hospital Disposables
Spunbond is also known as spun laid or spun-bonded fabric is made with a regular process with polypropylene granules. The spunbond is one of the most famous fabrics in the nonwoven industry.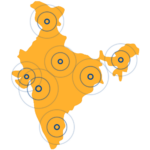 "Amazing product! The quality is outstanding and the customer service is top-notch. Highly recommended!" – Mukesh Bansal

"I love this company! The product arrived on time and exceeded my expectations. I'll definitely be a repeat customer." – Vikas Khanna
Customer Reviews On: Spunbond Fabric
The spunbond nonwoven is a type of fabric that is produced using polypropylene hydrocarbon which is utilized in the manufacturing of face masks, carry bags, field covering, PPe kits, etc.
We are keen to supply the finest quality spunbonded fabric at the best competitive price in the market.
You may find here the various synonyms of the spunbonded nonwoven fabric which are demanded by the clients.:-
We are a leading spunbond polypropylene fabric provider.
For covid-19 protection, the three-layer face mask is suggested. The best filtering face masks must be manufactured from high-quality spun-bond fabric which is ensured here by Favourite Fab. Many individuals are looking for a reliable supplier of spunbond nonwoven fabric, we ensure that they provide the best quality nonwoven fabric.
PP Spunbond for the packaging & furniture sectors requires strengthening fabric with durability.
The nonwoven fabric has a random distribution, likewise noodles of restaurants. You may contact us to know more about the fabric.