Standard Non Woven Fabric
▲ 943 customer purchased this
We Are Leading Manufacturer In India
Get Your Best Price
Get the best bulk prices hassle-free.
| | | | |
| --- | --- | --- | --- |
| Brand | Favourite Fab | Material | PP |
| Gsm | 20-120 | Pattern | Diamond/Rice |
| Size | Up to 126″ | Weight | 50-60 |
| Color | ALL | Quality | Standard |
1. D cut Bags
2. W cut Bags
3. U cut Bags
4. Box Bags
Standard Quality is one of the top five nonwoven bag fabrics qualities provided by Favourite Fab.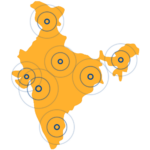 "Amazing product! The quality is outstanding and the customer service is top-notch. Highly recommended!" – Mukesh Bansal

"I love this company! The product arrived on time and exceeded my expectations. I'll definitely be a repeat customer." – Vikas Khanna
Customer Reviews On: Standard Non Woven Fabric
The D cut Non Woven bags manufactured by Favourite Fab nonwoven have a soft texture which is a good attribute for making the bag handle.
The raw material for W-cut nonwoven bags is considered the top-selling bags raw material in the industry. 
You may ask for the best price from Favourite Fab, Non Woven Fabric Manufacturer In India.
The Manufacturer Of Non Woven Fabric In India uses durable, strong, multicolor nonwoven fabric to sell it as non woven carry bag raw material.
The raw material of nonwoven bags is being familiarised in India as a 100% recyclable, environmentally friendly & sustainable option. The demand for the nonwoven fabric industry is also being increased. That is why Favourite Fab is a leading Spunbond Non Woven Fabric Manufacturer In India, which is keen to supply you with the fabric at affordable prices.
You may have the top grade quality Non Woven Bag Raw Material Price after calling at our no. +91-8800775462 or mailing at sale@favouritehub.com
The Non-Woven Fabric Export From India is also contributed by Favourite Fab, we have served Brazil, Russia, England, Israel, Tunisia, Australia, Sri Lanka, Nepal, the USA, UAE & many more industries.
We manufacture the nonwoven as per the requirement of our clients and give them the suitable material at the stipulated time.
You may ask our export department for the Non Woven Fabric Roll Price In Bangladesh after calling on +91-8532872085 or mailing export@favouritehub.com
60 gsm nonwoven fabric means that the nonwoven fabric is 60 grams per square meter weight. The GSM is the thickness of the fabric.
Favourite Fab has prepared a wide Non Woven Bag Fabric Roll Price List In India, along with further information, you may have sight to know more about the same in our blog section.
Favourite Fab has mentioned some parts of Non Woven Bag Raw Material List in our "Non-Woven Machine Operator" blog, in this blog you may find the contact details of the nonwoven fabric machine operators.
There is one helpful article for the new beginners of the nonwoven bag industry, which would be awesome for you. You may search on Google "how to start nonwoven bag business" to find our article directly.
There is an article on "GSM Calculation Method", you may also find 
Non Woven Fabric Roll Price List in the blog section.
The Non Woven Fabric Raw Material Price per Kg is 85 Rupees. You may also learn the per-meter Non Woven Fabric Rate, but we do not sell the material per meter.