▲ 3240 customer purchased this
We Are Leading Manufacturer In India
Get Your Best Price
Get the best bulk prices hassle-free.
| | | | |
| --- | --- | --- | --- |
| Brand | Favourite Fab | Material | Bopp 3 Layer |
| Gsm | 100-200 | Pattern | Printed,Metalic,Met |
| Size | All | Weight | 100-200 |
| Color | Printed | Quality | Bopp laminated |
Custom-branded promotional bags.
Attractive retail packaging.
Eco-friendly gift wrapping.
Packaging for food products.
Event giveaways and merchandise bags.
Souvenir bags for tourism.
Medical waste bags and healthcare packaging.
Corporate branding materials.
Discover high-quality Bopp laminated non-woven fabric rolls at competitive wholesale prices in India. Whether you need bulk quantities or just a few rolls, our premium materials are perfect for crafting shopping bags and box bags. Find the best Bopp laminated non-woven fabric near you and elevate your product offerings. Explore our top-rated Bopp laminated non-woven fabric from India today!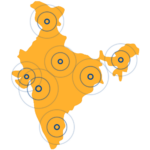 "Amazing product! The quality is outstanding and the customer service is top-notch. Highly recommended!" – Mukesh Bansal

"I love this company! The product arrived on time and exceeded my expectations. I'll definitely be a repeat customer." – Vikas Khanna
Customer Reviews On: Printed Bopp laminated
Title: Premium BOPP Laminated Non-Woven Fabric Rolls: Your Ultimate Solution
Description: Discover the superior quality and versatility of our BOPP laminated non-woven fabric rolls. Ideal for a variety of industries, including packaging, agriculture, and construction, our fabric is designed to exceed your expectations. Explore our wholesale pricing options in India, including BOPP laminated non-woven fabric price, and find the perfect fit for your needs. Read on to learn more about the features, benefits, and applications of our BOPP laminated non-woven fabric rolls.
Features and Benefits:
Exceptional Durability: Our BOPP Laminated Non Woven Fabric Rolls are built to withstand the toughest conditions, making them a reliable choice for heavy-duty applications in construction and agriculture.
Water-Resistant: The BOPP lamination adds a layer of water resistance, ensuring that your materials remain protected, even in wet conditions. This feature is invaluable in various industries, including agriculture.
Versatile Applications: Whether you need it for packaging delicate items or printing vibrant designs, our BOPP Laminated Non Woven Fabric Rolls offer endless possibilities. They are adaptable to various industrial needs.
Cost-Effective: With our competitive wholesale pricing, you can get the best value for your investment. Our fabric's long lifespan reduces the need for frequent replacements, saving you money in the long run.
Wide Distribution Network: We make it easy to access our BOPP Laminated Non Woven Fabric Rolls. Our extensive distribution network ensures that our high-quality fabric is readily available throughout India, including BOPP Laminated Non Woven Fabric Near Me.
Target Audience:
Industries: Packaging, Agriculture, Construction
Businesses looking for durable and versatile fabric solutions
Printing and branding companies
Sustainability-conscious consumers and businesses
Competitors: While there are several players in the BOPP laminated non-woven fabric market, our focus is on providing superior quality and competitive pricing to stand out in the industry.
Additional Information: Feel free to include any certifications, testimonials, or specific ordering information you'd like to highlight on your product page. This will help provide a comprehensive overview to potential customers, helping them find the best BOPP Laminated Non Woven Fabric Price in India and locate our products easily, especially if they're looking for BOPP Laminated Non-Woven Fabric Wholesale options in BOPP Laminated Non Woven Fabric India