▲ 945 customer purchased this
We Are Leading Manufacturer In India
Get Your Best Price
Get the best bulk prices hassle-free.
| | | | |
| --- | --- | --- | --- |
| Brand | Favourite Fab | Material | PP+Hydrophilic Agent |
| Gsm | 8 to 100 | Pattern | Plain |
| Size | 63″ | Weight | 30-50 |
| Color | White | Quality | Superior |
Hydrophilic is used in the following uses:-
1. Diapers,
2. Facial Wipes,
3. Sanitary Pads
4. Cleaning Wipes
Hydrophilic Fabric as clear with the name is such fabric which absorbs water quickly. The term "Hydrophilic" is made with two words "Hydro" which means "water" & "Philic" which means "loving".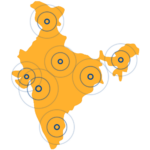 "Amazing product! The quality is outstanding and the customer service is top-notch. Highly recommended!" – Mukesh Bansal

"I love this company! The product arrived on time and exceeded my expectations. I'll definitely be a repeat customer." – Vikas Khanna
Customer Reviews On: HydroPhilic
Hydrophilic Fabric Description
We manufacture the hydrophilic nonwoven which absorbed water quickly. The hydrophilic is made using two phrases :- Hydro & Philic. Here hydro is meant by water & philic is meant love. Thus the nonwoven fabric which absorbs water quickly is called hydrophilic nonwoven.
Because it is a kind of treatment, the material is to be manufactured with the skilled hands necessary, here Favourite Fab ensures you that we would provide tested quality fabric.
Features of Hydrophilic Non-Woven.
Softer touch, light feeling

Superior water absorbency

Retardent to Chemical substances

Skin Friendly Nature

Top Quality Hydrophilic Non Woven Fabric

Hydrophilic Non-Woven Fabric for Care
Favourite Fab has certain aim to supply you the superior quality hydrophilic fabric being one of the leading Hydrophilic Non-Woven Fabric Manufacturers In India.
You may search for the following fabric queries along with locations, to know more about the hydrophilic fabric.
Hydrophobic Fabric

For Face Masks in Saudi Arabia

Hydrophobic Fabric Illustrations in Jordan

Hydrophilic Non-Woven Fabric Manufacturers

in Vietnam
Hydrophobic Non Woven Fabric in Iran Indonesia