60 GSM Mattress Nonwoven Fabric
▲ 997 customer purchased this
We Are Leading Manufacturer In India
Get Your Best Price
Get the best bulk prices hassle-free.
| | | | |
| --- | --- | --- | --- |
| Brand | Favourite Fab | Material | PP |
| Gsm | 60 | Pattern | Diamond |
| Size | 63″ | Weight | 50-60 |
| Color | White/Black | Quality | Prominent Quality |
Mattress Interlining Fabric is equipped with strong & durable fibres, also available with UV treatement which ensures good interlining.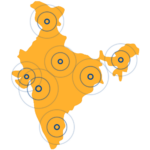 "Amazing product! The quality is outstanding and the customer service is top-notch. Highly recommended!" – Mukesh Bansal

"I love this company! The product arrived on time and exceeded my expectations. I'll definitely be a repeat customer." – Vikas Khanna
Customer Reviews On: 60 GSM Mattress Nonwoven Fabric
The nonwoven fabric which is made with pp spunbond is also used in the mattress industry. Unlike traditional fabrics, nonwoven cloth may hold the weight, it is cheaper than others, feels like natural cloth.
The Use of Non Wovens in Mattress Construction
Mattress construction is much more complex than it seems, it is just not putting some springs together with some wooden blogs. The carpenters were in search of a durable & and cheaper material to cover the nails, the construction effects done during the production of furniture. 
The nonwoven fabric brings hope to carpenters & and the furniture industry.
60 gsm onwards nonwoven cloth & and UV treatment is the desired choice of the industry. 
In the mattress industry, nonwoven cloths are used from top to bottom. The nownoven cloth 60 gsm onwards is stronger enough to help protect the fabric from friction, and constant pressures.
Now, there is a high demand for nonwoven cloth 60 gsm to make the d-cut or w-cut bags. 
You may have some other questions in your mind about how you may get the samples:-
2 Ways to Get Samples of Nonwoven Mattress Cloth
You may get the samples by putting an inquiry on our system.
The easiest way is to message or call +91-8800775462.
3 Simplest Tips to Get the Mattress nonwoven fabric quote
Just mail sale@favouritehub.com with your requirement specifications to get the quote.
Even you may call +91 8800775462 or message over WhatsApp.
You may also send us your purchase order which would kick out the process to get the proforma invoice.
Which fabric is good for mattress protectors?
The 60 gsm nonwoven cloth is good for mattress protectors.
What are 2 types of non woven fabrics?
PP spunbond fabric & and spunlace fabric are two types of nonwoven fabric.
What is the material of Sleepwell mattress?
One of the materials which is used in sleepwell mattresses is polypropylene spunbond non woven fabric.