▲ 986 customer purchased this
We Are Leading Manufacturer In India
Get Your Best Price
Get the best bulk prices hassle-free.
| | | | |
| --- | --- | --- | --- |
| Brand | Favourite Fab | Material | PP |
| Gsm | 20-120 | Pattern | Diamond/Rice |
| Size | Up to 126″ | Weight | 50-60 |
| Color | ALL | Quality | Superb Match |
1. D cut Bags
2. W cut Bags
3. U cut Bags
4. Box Bags
The nonwoven bag material is one of the best & famous fabric, recognised here at Favourite Fab.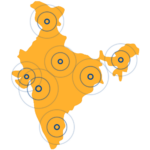 "Amazing product! The quality is outstanding and the customer service is top-notch. Highly recommended!" – Mukesh Bansal

"I love this company! The product arrived on time and exceeded my expectations. I'll definitely be a repeat customer." – Vikas Khanna
Customer Reviews On: Non Woven Bag Material
The 70 gsm nonwoven is capable of being used as the raw material for box & D cut type of bags. There are various market veterans who are running their machines to serve their area & environment with superior-quality fabric. 
Numerous people are in the industry who are keen to make their bags, some of them make using spun-bonded nonwoven cloth while running over stitching machine, and some are using automated or semiautomated machines.
The following are the virtues that are affecting the industry people while getting a fruitful supplier of nonwoven fabric for bag making:-
Superior quality nonwoven

Lesser freight cost

Multi-color options

On-time delivery

Production time

Lessen follow-up
Favourite Fab considers the concerns of their customer & thus enhances his service half yearly. 
Our current new improvements are as follows:-
Order Receipt Facility

New Order Tracking

Latest Store Page
Scroll from here to "Blog on How to Check GSM?"
You may check the GSM of your fabric without having a GSM testing machine. I am sure, you would be curious to know that "How it is possible?" 
Yes! It is possible. Please go through our dedicated blog to find out the details.
To know much better than nonwoven Wikipedia you may scroll to our page on "What is nonwoven fabric?" 
You may come to have practical knowledge & industry application of nonwoven fabric.
For doing trading or business, sometimes it is mandatory to mention the Harmonised System of Nomenclature code. You may go through all the details about the HSN code of nonwoven fabric, whether it is impregnated or not, after visiting our dedicated blog on the same topic.
Conclusion
All our articles remove the darkness of lessening knowledge for our clients. We feel proud when our customers inquire us about the materials which they searched for after going through the internet. 
Favourite Fab is happier to serve such clients. In short, you like this little article, which gives you knowledge about:-
Keep reading! We make it better!