▲ 795 customer purchased this
We Are Leading Manufacturer In India
Get Your Best Price
Get the best bulk prices hassle-free.
| | | | |
| --- | --- | --- | --- |
| Brand | Favourite Fab | Material | PP |
| Gsm | 8 to 120 | Pattern | Rice |
| Size | 63″ | Weight | 50-55 |
| Color | M. Blue/White | Quality | Foremost Quality |
SSMMS is used in the following uses:-
1. Diapers
2. Feminine Care
3. Gowns, Coveralls
4. Hospital Disposables
SSMMS is a five-layer medical-grade fabric. The full form is Spunbond Spunbond Meltblown Meltblown Spunbond. The five-layer fabric is a superior fabric renowned for its high-performance filtration.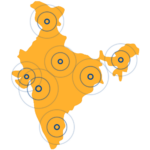 "Amazing product! The quality is outstanding and the customer service is top-notch. Highly recommended!" – Mukesh Bansal

"I love this company! The product arrived on time and exceeded my expectations. I'll definitely be a repeat customer." – Vikas Khanna
Customer Reviews On: SSMMS Fabric
The SSMMS is the acronym of Spunbond Spunbond Meltblown Meltblown Spunbond. Favourite Fab has been rated for its outstanding quality around the globe.
 3 beams of Spunbond and 2 beams of Meltblown also SSMMS by Favourite Hub is a five-layered 100 percent Polypropylene nonwoven fabric created utilizing five beams. 
The Ssmms nonwoven fabric is safer, test-less, also efficient in separating microorganisms. In addition, via cautious treatment with some agents, it may accomplish antistatic, anti-alcohol, anti-plasma, and water-repellent features.
Lightweight: PP resin is the basic raw material of the fabric, which is purchased from the top, most reputed manufacturers. It is lighter in weight due to PP granules.
Soft: the material is softer, smooth & shiny. Good feeling to the skiing.
Toxicants-Free: The material is produced by Food & Drug Administration standards, there are no harmful chemical compounds, it is stable efficient as well as non-toxic.
Anti-microorganism:- The fabric is manufactured without touching using automation. The fabric has a superior quality to filter the microorganisms.
You may get a call From Our Sales Executive.