▲ 989 customer purchased this
We Are Leading Manufacturer In India
Get Your Best Price
Get the best bulk prices hassle-free.
| | | | |
| --- | --- | --- | --- |
| Brand | Favourite Fab | Material | PP |
| Gsm | 80 | Pattern | Diamond/Rice |
| Size | Up to 126″ | Weight | 50-60 |
| Color | ALL | Quality | Prime Quality |
1. D cut Bags
2. W cut Bags
3. U cut Bags
4. Box Bags
80 gsm nonwoven spunbond fabric is a strong fabric with higher thickness.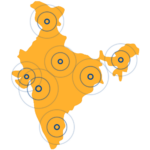 "Amazing product! The quality is outstanding and the customer service is top-notch. Highly recommended!" – Mukesh Bansal

"I love this company! The product arrived on time and exceeded my expectations. I'll definitely be a repeat customer." – Vikas Khanna
Customer Reviews On: 80 GSM Nonwoven
Polypropylene spun-bond nonwoven fabric is a kind of nonwoven material that is manufactured from fibers of polypropylene (PP). 
This is manufactured using a familiar technology called "spunbond technology". The process of spun bonding includes the extrusion of melted polymer via super fine nozzles which give formation to the strong bonded nonwoven textiles.
There are numerous features of the 60 gsm spunbonded cloth which make it an allrounder to be used in various aspects. Some of the qualities are described as follows:-
The fabric comes with strong bonding which gives rise to strong textiles that can bear higher weight easily.
The nonwoven cloth is easier to manufacture in various GSMs. 
Spunbonded cloth comes with numerous color options which are as follows:- Red, lemon yellow, Green, Black, Peacock green, Orange, white, etc.
The fabric quality is modifiable which gives rise to various qualities for the nonwoven fabric industry. 
At Favourite Fab, there are 5 to 6 qualities that are dedicated to the packaging industry customers, & described as follows:-
There are selected & most desired by our customers, they select the quality as per the market scenario & their customers' choice. 
A dime a dozen it comes true to India's leading nonwoven fabric producer Favourite Fab. We are dedicated to helping clients to get their desired material of choice at the best price range in the market.
Let us discuss more widely the beginning of the nonwoven fabric 
The nonwoven fabric came into existence after the experiments of some of the innovative scientists in 1945.
The first fabric that was produced was made with woolen fibers.
From 1945 to the present, there has been huge growth in the industry & also getting pace year after year. During the COVID period, the cheap & best option to be protected against the disease was pp spunbond fabric. 
This was the light of hope for the people to be protected.