Non Woven Fabric Manufacturer In Panipat
It's a cake walk, to order Non Woven since Favourite Fab is in the Market. We provide you with surpassing quality at a reasonable price. Just Rais An Inquiry.
Panipat is a historical city of Haryana that is famous as "Textile City" and "City of Weavers".
Non woven cloth also called non woven fabric is an innovative textile that has versatile uses. The one who wants to start the manufacturing of products of non woven fabric or who is doing currently may find the name of Favourite Fab as the finest opportunity to manufacture a quality product.
The export quality product is the output of export quality fabric that you may get from Favourite Fab.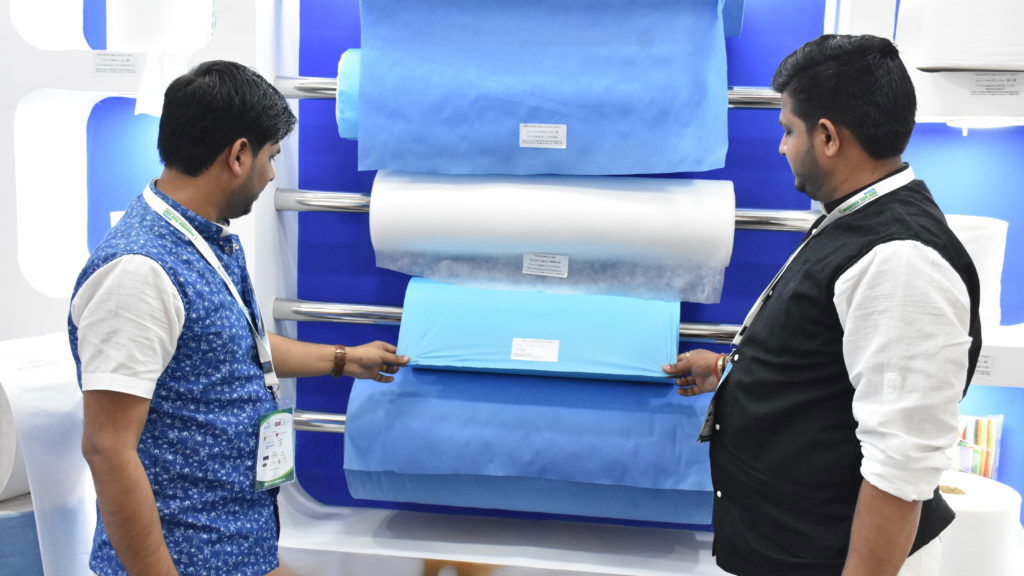 Get Free Sample Kit Of Our Fabric At Your Door Step
Online Order
Door Delivery
1-Click Quotation
Favourite Fab has established in 2011, for fulfilling the demand for fabric, we presently provide the main material within the following industries:-
Favourite Fab manufacturing SMS, SS fabric, Spunbond, UV treated non woven, 60 gsm non woven, Breathable fabric, Laminated fabric. We are providing SMMS, SSMMS, PE breathable film, and Hydrophilic fabric too for the Hygiene Industry.
So in this blog, we are mentioning the benefits, infographics, and specialty of non woven cloth by Favourite Fab.
A dime a dozen, Providing a loftier fabric for manufacturing bags is a must. The non woven bag manufacturers need such bag raw material which has following properties:-
Strong bonded
Multi-color
Customisable quality
Lower Side Roll wastage
Our research and development team analyses the need of the buyer and instructs our operator to manufacture the same prime kind of fabric.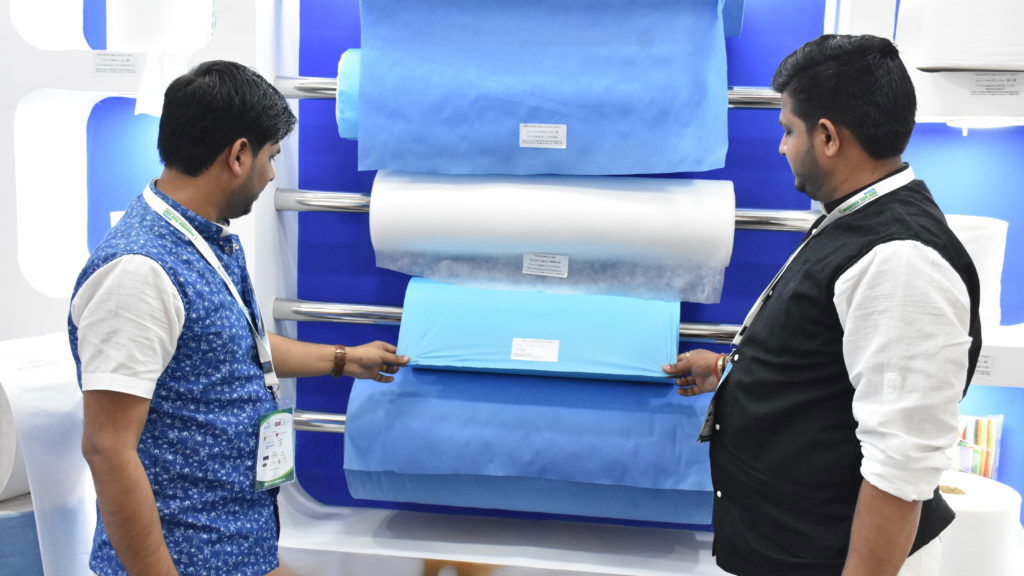 Get Free Sample Kit Of Our Fabric At Your Door Step
Online Order
Door Delivery
1-Click Quotation
Many Bag Non Woven Fabric Manufacturer In Panipat contact us and made us familiar with the need of customers, as idiom icing on the cake Favourite Fab provides material to customers as well as provide the following attributes:-
The customers of Haryana after going through the profile of every manufacturer consider us as a unique manufacturer among Non Woven Fabric Suppliers In Panipat. With the guidance of Our CEO Mr Gaurav Garg, we are making a distinguished path in the industry.
Purchasing the fabric rolls in bulk and wholesale is a comely opportunity that has sundry benefits.
It takes more time in sending 1-ton material rather than 6-ton material because one ton comes in part load and the lorry stops at various points too, instead the 19 feet lorry filled by only your material 5 to 6-ton runs and arrives directly to your address.
Taking the material wholesale by Panipat Non Woven Fabric Manufacturer, you get a discount of 1 to 2 rupees, which is beneficial directly.
You would get more color options in larger quantities which is good. Our basic colors of Spunbond fabric are given in the following table.
Almost the same time, it takes in calling, purchasing the 6 or 1-ton material like checking Proforma Invoice, confirming the token amount, and tracking your order.
So why shouldn't we go for buying wholesale quantities at 12% Non Woven Fabric Gst Rate?
We at Favourite Fab resolve various issues of our clients, and find out the contaminants in order, from being an early entrepreneur to being the Best Quality Non Woven Fabric Manufacturer In Panipat and India.
Ordinally Favourite Fab started supplying to Uttar Pradesh, the neighboring states, and western, southern, and eastern states of India.
This boosted our experience as well as our confidence, candidly we started supplying Nepal, Sri Lanka, Maldives, UAE, Somalia, USA and many other countries being Export Quality Non Woven Fabric Manufacturer.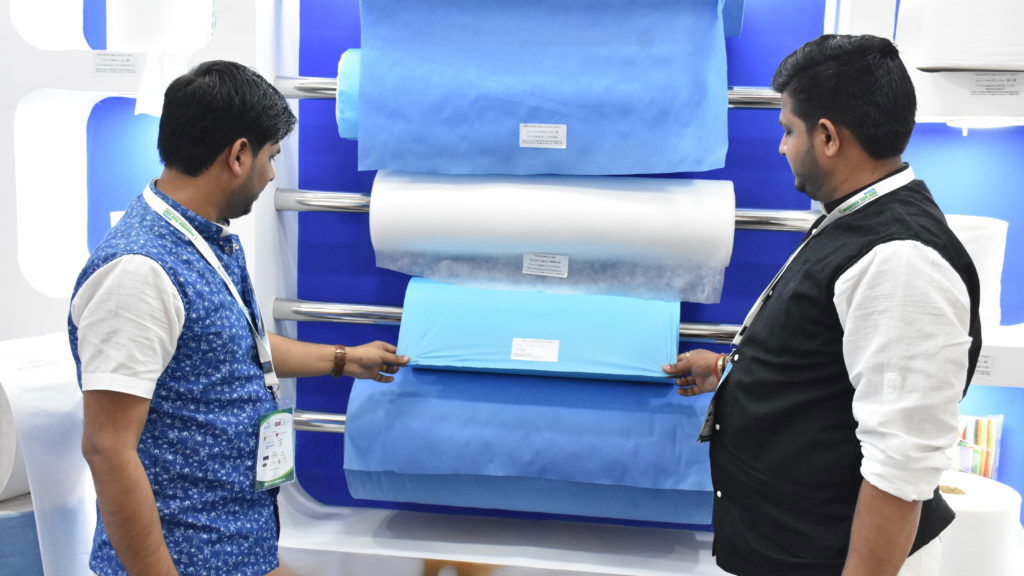 Get Free Sample Kit Of Our Fabric At Your Door Step
Online Order
Door Delivery
1-Click Quotation
Conversations between customers & our executive
There is light at the end of the tunnel, we try to resolve your queries and doubts with utmost strength, thus we provide frequently asked questions para in our blogs.
In this blog, there is "a part of business chat" between our customer Mr Harendra Sharma who has a plant in Vikas Nagar, Panipat which would give you a good idea of knowing more about non woven.
Executive: Hello sir! We are Favourite Fab, Leading Non Woven Fabric Manufacturer, and Exporter based in Agra, UP. Let me know what material you need.
Mr. Sharma: We have our unit in Vikas Nagar, Panipat for manufacturing D-cut bags, I want the best Non-Woven Fabric Price.
Executive: Ok sir! We are looking forward to having a good business relationship with your organization.
Let me know more details about your requirement like
GSM
Roll Width
Colour
Total Quantity
Mr Sharma: Yes! I would send the details, but I want to know if Are you Non Woven Fabric Manufacturer Near Me?
Executive: Yes sir! We are around 5 hours away from you. My company name is Favourite Fab, and I am located in Runakta Industrial Area, Agra, Uttar Pradesh.
Mr Sharma: Do you have Low Price Non Woven Fabric?
Executive: Yes sir! We have the Best quality non-woven at the Best Price. We manufacture various qualities which are as per the market trend.
Favourite Fab is one of the foremost manufacturers and exporters of PP Non Woven Fabric Manufacturers In India.
Discover the Focus Segments Of Nonwoven Tech Asia 2023 with Favourite Fab
In non woven tech asia there were seven major segments on which all exhibitors showed up their talents and uniqueness.
Filtration
Medical
Automobile
Packaging
Protective Agriculture
Hygiene
Geotextile
Others
Favourite Fab was the leading manufacturer among all 100 brands.
Conclusion
So in this article, hopefully, you get all the important ideas about the non woven spunbond cloth, and how you may get it in Panipat. We have written a little introduction, little information regarding suppliers, wholesalers, and manufacturers, a conversation with our client, our served arrears of Panipat, and a question, answer segment.
Thanks for reading. We make it Better!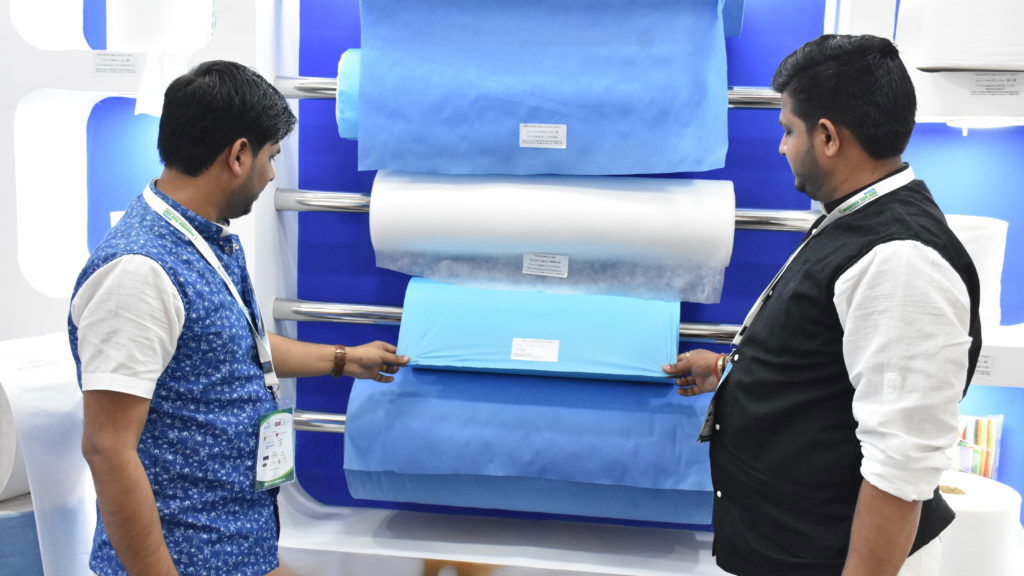 Get Free Sample Kit Of Our Fabric At Your Door Step
Online Order
Door Delivery
1-Click Quotation
FAQs
Who can provide Non Woven Fabric In Panipat?
Favourite Fab manufactures the non woven fabric for Panipat and can provide you with the best price. We generally manufacture from 8 to 120 gsm up to 3.2-metre roll length. You may contact +91-8800775462.
How can I get 20 rolls from a Non Woven Fabric Roll Manufacturer?
We manufacture the non woven fabric in rolls but we sell it in Kg. The general weight of one roll is 40 Kg. It is not intricate to order non woven fabric now because Favourite Fab has been in the market since 2011.
Here we have shown a graphic that shows the important places served at Panipat, Haryana, by Favourite Fab.
Nalwa Colony
Sector 13-17, Huda
Jind Road
Assandh Road
Industrial Area
Raj Nagar
Hari Bagh Colony