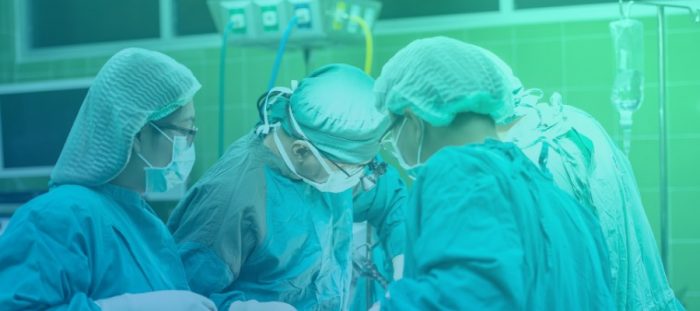 Medical Grade Non woven Fabric
We are Manufacturers Of medical Grade non woven Fabric That is Used in Hygiene purpose in hospital industry
Favourite Hub, A leading pp spunbond non woven fabric manufacturer and exporter industry leader known for using new-age technology in manufacturing all kinds of Nonwoven Fabric Manufacturer in India, including hygiene product, medical textiles, home textiles mattresses, automobile fabrics, fabrics used in agriculture and fabrics for packaging, etc.
We have achieved an enviable reputation as one of the industry's leading producers, exporters, and suppliers.
Since 2004, We have been familiarising ourselves with the most updated technology to ensure an exclusive range of non woven material and aid in developing safe and accurate products. We are applying the same principles into different divisions such as designing, quality control, and ensuring smooth operation and delivery of the products. Our employees represent the unique and observed sincerity of our company's core values and uphold the image of our company. We diligently look after long-term relationships with clients, businesses, and markets all over the world daily.
Spunbond non woven fabric
Favourite Hub has a wide variety of services focusing on personalized service and our staff's combined years of experience and knowledge.
We are fully equipped with the most up-to-date automated and production machinery, ensuring a firm grip on designing, printing, and weaving the most effective fabrics in a variety of sizes and applications.
Medical non woven fabric manufacturer in India highly focus on maintaining the highest quality in our product line because it is one of the most important factors contributing to the company's business reliability.
Each piece is individually quality tested at each point of development, with a final check before dispatch, ensuring that each piece is of the highest quality and meets both our own and our clients' requirements.
We keep changing our methods and practices according to the market needs and customer requirements with much-focused eyes on serving quality.
In the emerging need of hospitals and government agencies scrambling for protective gear for medical staff dealing with the coronavirus, the pandemic is now specializing in producing non woven fabric for 3ply face masks, N95 masks, SMS fabric for surgical gowns, and non woven fabric for disposable carry bags. We have increased the power, expanded production, and adapted current technology to meet global demand for the defence needed to help stop the spread of Covid-19.
Favourite Hub non woven fabric for doctor masks, doctor caps, surgeon caps, and other medical and safety wear is recognized as among the best non woven fabric supplier in India.
It's no surprise that some of India's leading medical and safety disposal manufacturers use our nonwoven fabrics. The favourite hub is India's only non woven fabric manufacturer in this segment that offers virgin PP quality and safety quality of colour additives keeping in mind and use of the final product. We guarantee our customers the highest productivity with the least amount of process and time waste. we are well known pp non-woven fabric manufacturer in India
To serve the healthcare, high-tech, and science sectors, Favourite Hub offers a full range of protective apparel and many surgical and patient care items.
Polypropylene material spunbond nonwoven of wide range medical products is classified as under industrial applications
Application of non woven in medical textile
Nonwoven fabric for mask 3 Ply Mask surgical face mask
 We are a primary source of non woven material for the leading Face Masks, various fabric choices, designs, and filtration capability options nonwoven fabric for medical mask
These masks are made of PP and melt-blown fabrics, are extremely useful in preventing contamination and pandemic spread.
These budget-friendly Face Masks have ergonomic and adjustable ear loops for a secure fit. Such items have a spun-bonded weaving pattern that allows the necessary air to pass through for successful ventilation.
These high-quality breathable items are light in weight and easy to wear for extended periods. We offer this variety of products at a fair price to our customers.
N95 Mask
These N95 Face Mask is made of non woven fabric and has become an essential part of our everyday lives. This mask, which has a thickness of 25 gsm, is successful in spreading epidemics.
Its dimensions are 17 cm x 9.4 cm.
This product has flexible ear loops to ensure a seamless match. The N95 Face Mask's breathable fabric allows for the necessary air permeability, enhancing user comfort. This mask's material has a unique weaving pattern that reduces sweating and improves breathability. It is also reusable.
Surgical Gown
Our gowns provide excellent cover without sacrificing quality or comfort. They're comfortable to wear. We make surgical gowns out of SMS, spun melt composites like BVB (Breathable Viral Barrier), and other film-based composites. The soft knit cuffs are not only smooth but also long enough to allow for closed gloving.
PPE Kit
Favourite Hub is a specialist maker of high-performance textiles used in the manufacture of Personal Protective Equipment (PPE) Favourite hub PPE fabrics have undergone extensive testing and are engineered to meet international requirements.
An SB PP non woven fabric laminated with a soft barrier polymer makes up our PPE fabrics. The inner non woven fabric is lightweight and comfortable.
The outer surface is extremely fluid repellent, shedding any fluid that comes into contact and protecting blood pathogens. The fabrics are a long-lasting and environmentally friendly option that do not contain harmful fluorochemicals.
Final disposal products
Final disposal products made out of double been fabric can easily be distinguished by:
Colour
Fineness
Formation
Bacteria Filtration Efficiency (BFE)
Air permeability (AP) parameters.
We at Favourite Hub are dedicated to providing consistent quality products to our customers regularly. For physicians, caregivers, patients, and safety staff, these fabric characteristics allow the best safety features in medical and safety disposals.
To provide tested products to our customers, A team of quality inspectors also tests the entire range on predetermined criteria.-
· Protection Levels
· Hygiene
· Comfort levels
· Fabric characteristics
– 20 gsm non woven fabric Favourite Hub is a with reckon with integrity, transparency, and trust with advanced expertise. Favourite Hub has grown to become one of the largest manufacturers of these medical consumables, specializing in non-woven disposable medical masks and other protective apparel such as protective gowns, face masks, drapes, and personalized PPE kits for comprehensive infection prevention.