Favourite Fab buckle downs to provide quality nonwoven at competitive rates. Just pick up your phone and call us allowing serving you.
Saharanpur, one of India's smart cities, is in Uttar Pradesh. We are happy we got a wonderful opportunity to supply nonwoven products to Saharanpur.
Nonwoven cloth is not new for Saharanpur; there are a lot of bag manufacturers that are dedicated to fulfilling the demand of the market. The nonwoven cloth also known as spunbond fabric acne stole people for its vibrant features:-
Higher filtration
Low cost
Recyclable & Reusable (for bags)
Strong bonded
Multicolor
Favourite Fab has hand and glove relation with nonwoven. We are glad to provide full-fledged support to clients in availing quality nonwoven at their doorsteps.
Let us explore this article specifically based on Saharanpur, Uttar Pradesh.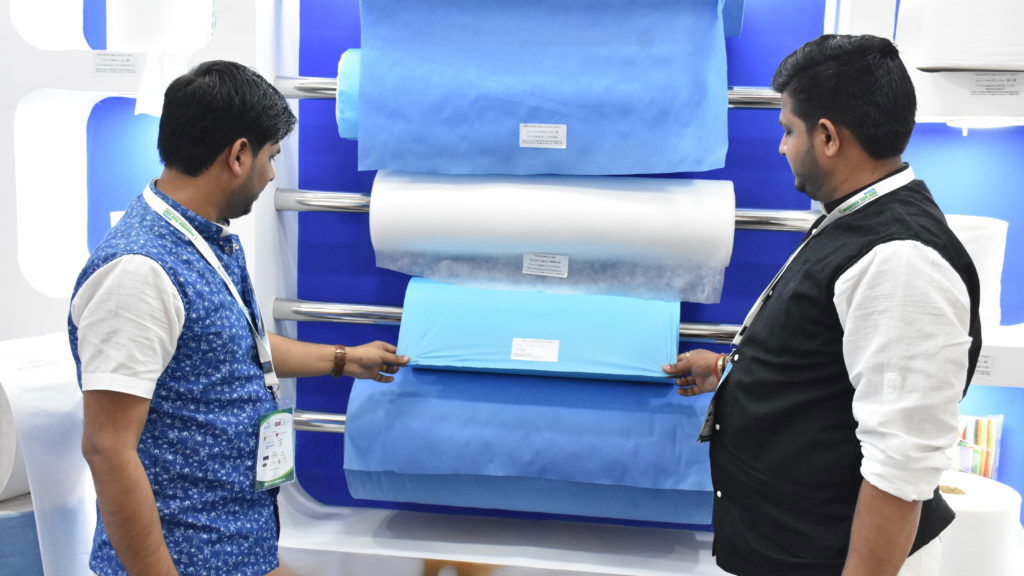 Get Free Sample Kit Of Our Fabric At Your Door Step
Online Order
Door Delivery
1-Click Quotation
As per 2021 figures, the production of nonwoven fabric at the world level increased by 63.7% against the 2012 figures. The highest growth was captured when the production growth rate was 24% in 2017.
Favourite Fab is an incredible name in the nonwoven industry for providing quality fabric. Our whole range of spunbond is available in a variety of shades & qualities. The various expectations are cross-checked before supplying the fabric to the market.
Higher Breathability to reduce suffocation
Good Flex Crack Resistant
Anti-static Spunmelt fabric
Best raw material for manufacturing type 5 and 6 gowns
Customizable portfolio ensuring high-grade protection
Brand
Favourite Fab
GSM
40 gsm or As Per Order
Material
Non Woven Fabric
Composition
Polypropylene (PP)
Usage/Application
In Medical, Bag, Agriculture, Mattress Industry
Features
Strong Fibres
Export Quality
Fine Pattern
8 to 120 GSM
Durable
Anti-bacterial
Manufactured Untouched
Packaging
In ROLLS, wrapped with Shrink + Raffia
Price
110 Rupees Per KG
Roll Length
400-3000 Metres
Country Of Origin
INDIA
| | |
| --- | --- |
| Description | Data |
| Price & Quantity | 90 Rupees & 1000 KG |
| Trade Information | Supply Ability more than 10 ton per day |
| Product Description | |
| Bond Type | Spun Bond |
| Texture | Medium |
| Length | 63 Inches |
| Technics | Non Woven |
| Fabric Material | PP |
| Color | As per Order |
| Pattern | Plain |
| Style | Plain |
| Preferred Season | All Seasons |
| Delivery Time | For MOQ 3 days |
| Packaging | Shrink+Raffia |
Nonwoven cloth is a versatile fabric being used in various industries around the globe.
Due to competition, the bag non woven fabric industry explores the best and Cheap Non Woven Fabric solutions.
The medical Non Woven Fabric Roll Manufacturer helps us provide pathogen-free, untouched spun melt fabric for making medical equipment.
Bag Non Woven Fabric Manufacturer In Saharanpur
Being a momentous supplier in India, the features of nonwoven manufactured by Favourite Fab are being introduced to Bag manufacturers. Now they are avidly planning to purchase from us.
Since 2011, Favourite Fab has fought tooth and nail to supply quality nonwoven in the market. We are gratified by our customers occasionally, which gives us pleasure.
On good terms, the Non Woven Fabric Price Per Kg is 85 Rupees Per kg. You may ask for a quotation from us.
"Time is Money," we always keep in mind the thought. We have made an order tracking portal for our clients to track the order's progress.
You may get to know the following attributes of nonwoven in Saharanpur:-
Strong Bonded Fabric
AAMI Levels Passed
Northern Textile Research Association Certified Fabric
Distinguish Participants in Non Woven Tech Asia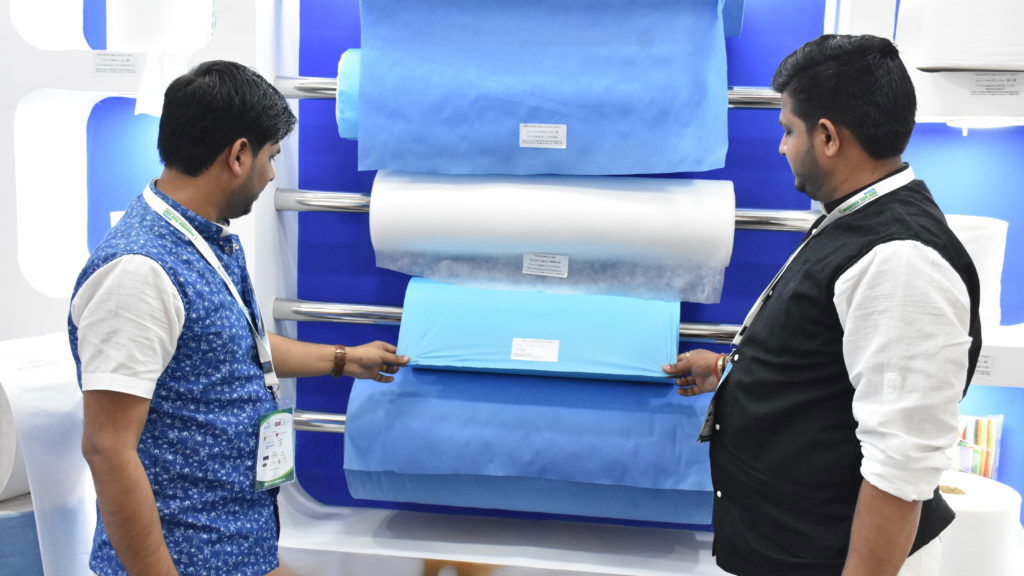 Get Free Sample Kit Of Our Fabric At Your Door Step
Online Order
Door Delivery
1-Click Quotation
Now, you may get the best quality fabric from Saharanpur Non Woven Fabric Manufacturer; get the contact detail below:-
Find here the important locations of Saharanpur, Uttar Pradesh where Favourite Fab supplied the samples & material.
Conclusion
This was a specific location-based article of Saharanpur to assist our customers of Saharanpur in finding quality non woven easily.
A dime a dozen, we provide the best quality at a reasonable price. Contact us to get a proforma invoice within 30 minutes. Thank you.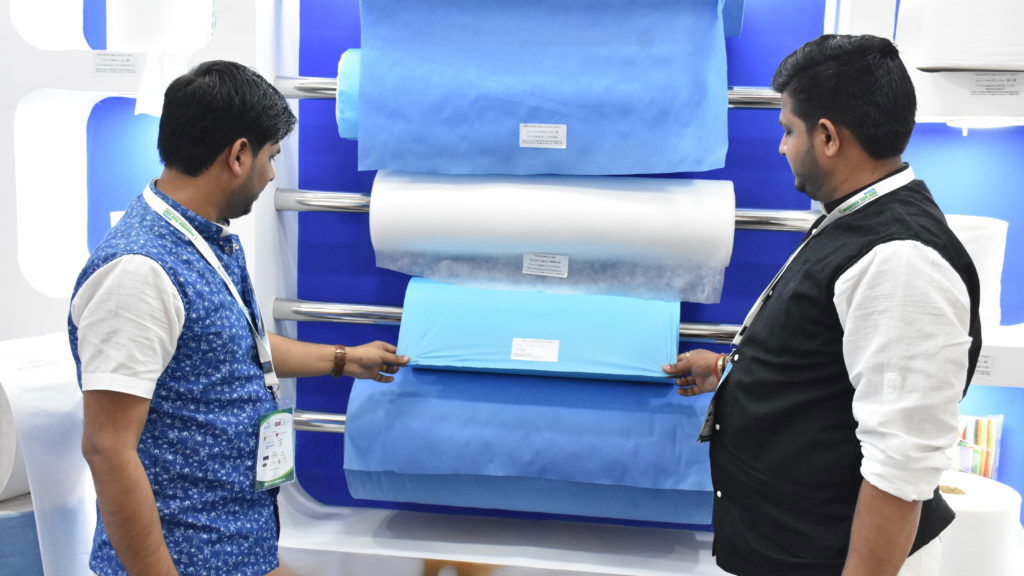 Get Free Sample Kit Of Our Fabric At Your Door Step
Online Order
Door Delivery
1-Click Quotation
FAQs
Who is a Non Woven Fabric Wholesaler In Saharanpur?
Favourite Fab is a renowned wholesaler of nonwoven fabric in Saharanpur. We provide customer-friendly quality at a reasonable price.
Who is the Top Non Woven Fabric Manufacturer?
Favourite Fab is a name that counts among the top nonwoven fabric manufacturers. We have a network of more than 13,546 customers and manufactured 4,536 tons last year.
Who is a Non Woven Fabric Manufacturer Near Me?
Favourite Fab is the nearest non woven fabric manufacturer for you. You may call on +91-8800775462 to get the best price.
How to get samples from Export Quality Non Woven Fabric Manufacturers?
You may get samples in the following two steps:-
Sending us your inquiry
Sending us your address
What is Non Woven Fabric Gst Rate?
The non woven fabric GST rate is 12%.