When a strange customer inquires about non woven fabric manufacturing industries, he finds that he gets a swift response from Agra based Favourite Fab. Also his queries, doubts are quenched by our experienced sales team, this gives him immense pleasure & feel of honour. Favourite Fab is around the clock for the customers.
Since the Foundation of the parent organisation of Favourite Fab-Favourite Fruit Preservation Pvt Ltd, the founder Mr. R. N. Garg was in search of a permanent solution of easier & convenient supply in the non woven fabric industry. Mr. R N Garg found that this is not a "Wild Goose Chase", it is possible. As the time passed the matter came to light he also realised versatile uses of non woven fabric much before the world.
He weighed the pros & cons of non woven fabric & firmly decided to start a non woven bag industry. Soon the organisation started serving Farmers by supplying "agriculture non woven fabric" rolls for protecting the crops & fruits. From here the name of the organisation "Favourite Fruit Preservation" gets its worth. We are dedicated to the main stream of India & 58% population- "The Farmers" from the start.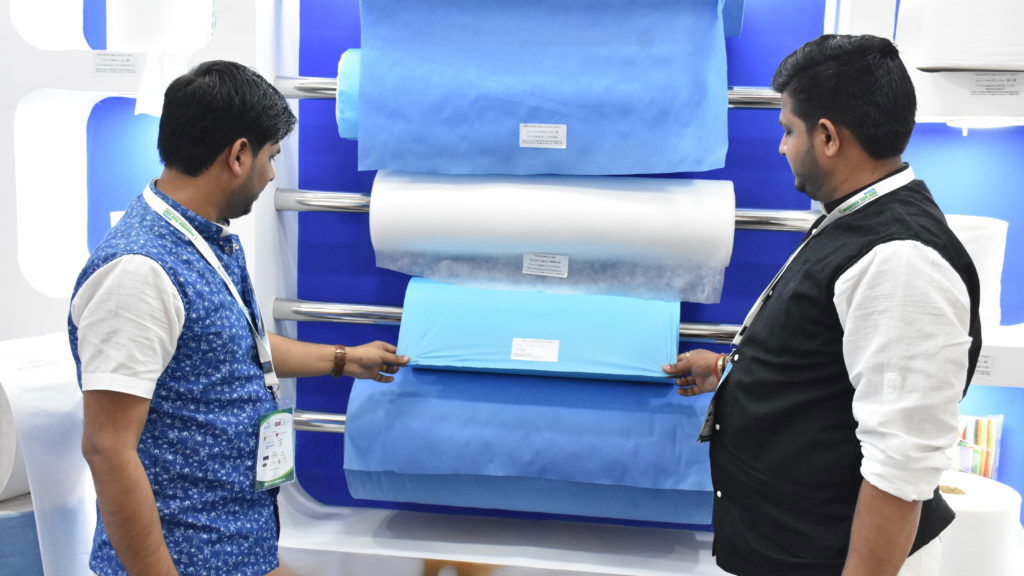 Get Free Sample Kit Of Our Fabric At Your Door Step
Online Order
Door Delivery
1-Click Quotation
It was icing on the cake when his sons Mr. Gaurav Garg & Sourav Garg came up & took the position of CEO & COO, CMO respectively & the company started manufacturing the PP non woven fabric with Brand Name "Favourite Fab".
The team found that it is not easy to get "desired quality non woven bag raw material". So the company sets the mission "to supply desired material in a convenient way."
Favourite Fab ran the machine & produced such a kind of fabric which was affordable & satisfied the customers very well.
Time moved so fast & Favourite Fab joined more hands, started manufacturing the unique quality non woven fabric with world class certification.
The SMS fabric is Synthetic Blood Penetration test passed fabric from Northern Textile Research Association (NITRA), Ghaziabad, UP.
The Breathable fabric is also a vapour test passed fabric from NITRA.
For the convenience of our face mask fabric clients, we provide nose wire, ear loop & meltblown at one roof.
The problem of supplying the material for sanitary napkins & diapers was in dire straits. Favourite Fab team realised this issue & decided to do something for women & kids. They came up & brought "Hydrophilic Non Woven Fabric", "PE Breathable Film" "SMMS Fabric" as solutions & served many clients of Sanitary napkins & diapers from India, Nepal & abroad.
The organisation has an easier process to get a sample kit. They are laden with "Online Tracking of Order", "After Sale Customer Support" "Automated Whatsapp Chat", "Machine Colour Running Update" "Live PP Granule Price" "Informational Blogs" "Business Supported Articles" "GSM Calculation".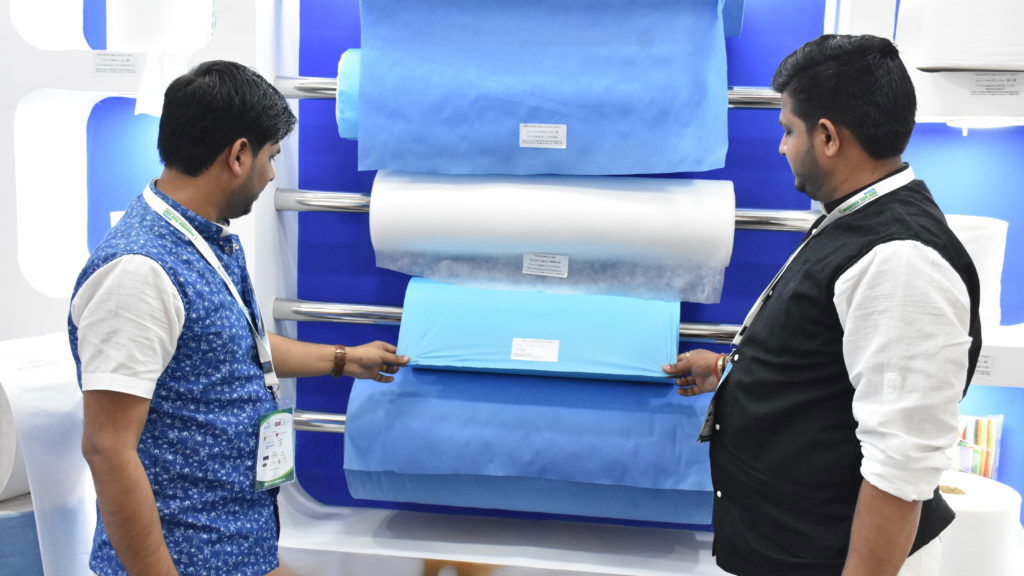 Get Free Sample Kit Of Our Fabric At Your Door Step
Online Order
Door Delivery
1-Click Quotation
The Company organises many Social Responsibility Programs (CSR). Recently Favourite Fab team gifted study material & fruits to government school students. All were delighted after meeting the team. A cultural programme by children was also organised in this activity.
Favourite Fab planted trees as thanking the environment for such pleasant air & atmosphere.
Favourite Fab participated in 7th & 8th Non Woven Tech Asia in New Delhi. This was an international exhibition for showing the clients the features & special products the company has. More than 1000 customers from all over India & the world came & visited Favourite Fab stall. They found such special things which the customers didn't find in another stall. Favourite Fab is glad to tell you that they helped supply more than 300 tons of material to the customers in need. Many of them visited us also in Agra, Runakta Industrial Area. They were happy to see our godown, dispatch team, production team, and the unique quality samples of non woven fabric. Favourite Fab is happy to serve more than 100 export clients, they serve customers from Sri Lanka, Vietnam, Nepal, North Korea, Turkey. The company has served customers from Brazil, Russia, USA, Sri Lanka, Ecuador, Peru, Tunisia, Jordan, UAE, Vietnam, Nepal & Oman.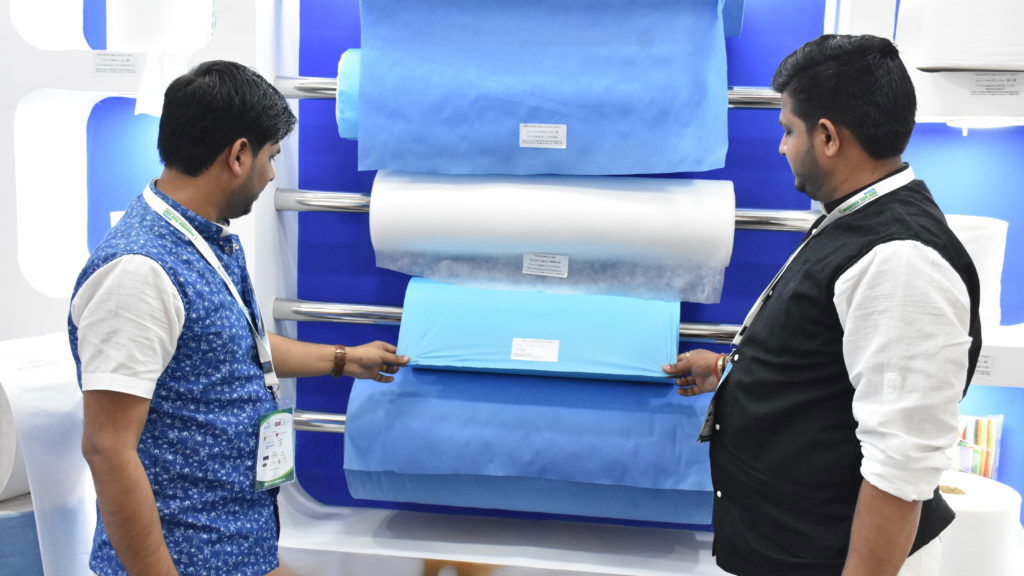 Get Free Sample Kit Of Our Fabric At Your Door Step
Online Order
Door Delivery
1-Click Quotation
Favourite Fab introduced two new catalogues, one of hygiene fabric & another of packaging material in 8th Non Tech Asia which contains leaflets of our important samples.
The company feels proud to have its customer network of 13500+ from Kashmir to Kanyakumari & Gujarat to Assam.
After completing 11 Years of Excellence & Legacy, the founder Mr R N Garg reminded us of our vision "the Belief is founded upon strong & very strong pillars of Trust."
The company manufactured 4,536 Tons of material per Year of value 15.3 Million USD. The pair of Technical & Visionary Persons Mr. Gaurav & Mr. Sourav Garg making true the convenient & swift supply of non woven fabric in the Market as Favourite Fab. The world is thankful for Favourite Fab.