Find here the raw materials that are easily availed by Favourite Fab, Agra, UP.
Back to the salt mines, now, the baby diaper is a crucial product for infants which makes their childhood period. In the old times, the moms used cloth to make pants for babies, but now, the baby life is being comforted for babies as well as moms, with diapers.
In the 20th century, Marion Donovan produced the first disposable baby diaper, but the material that was used was not the same as today.
Sooner, after the invention, people of the upper class began to use diapers, and now the use is being spread to every house day by day in the 21st century.
Now, the question arises for the manufacturers of diapers "Where to find the good quality raw material at lower cost for diapers?"
The answer is findable at Favourite Fab, The team gives a good account of production for our clients of Baby Diaper Material Wholesale.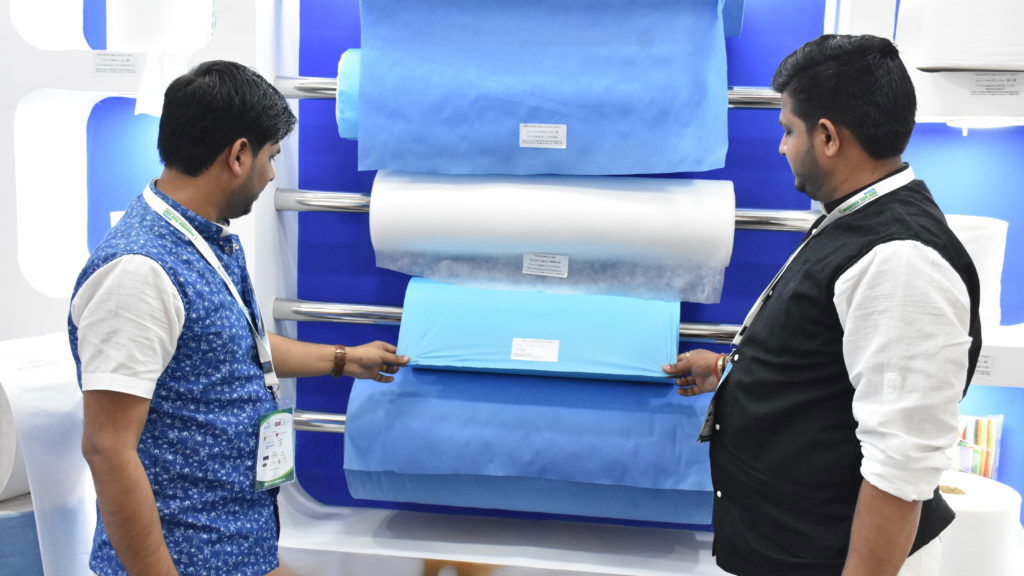 Get Free Sample Kit Of Our Fabric At Your Door Step
Online Order
Door Delivery
1-Click Quotation
Product Specifications
We provide some important material for baby diapers, as we are the pp spunbond fabric manufacturer based in Runakata Industrial Area, Agra, Uttar Pradesh, India. If you buy from a manufacturer, absolutely you would get a better price for the market.
Now, another question what is Baby Diaper Raw Material List which is availed by Favourite Fab:-
Hydrophilic nonwoven is the absorbent material used in diapers. The fabric may be manufactured from 8 to 150 gsm. The roll size may be customized as per use. It is the material that absorbs the liquid swiftly which is the most important property of diapers.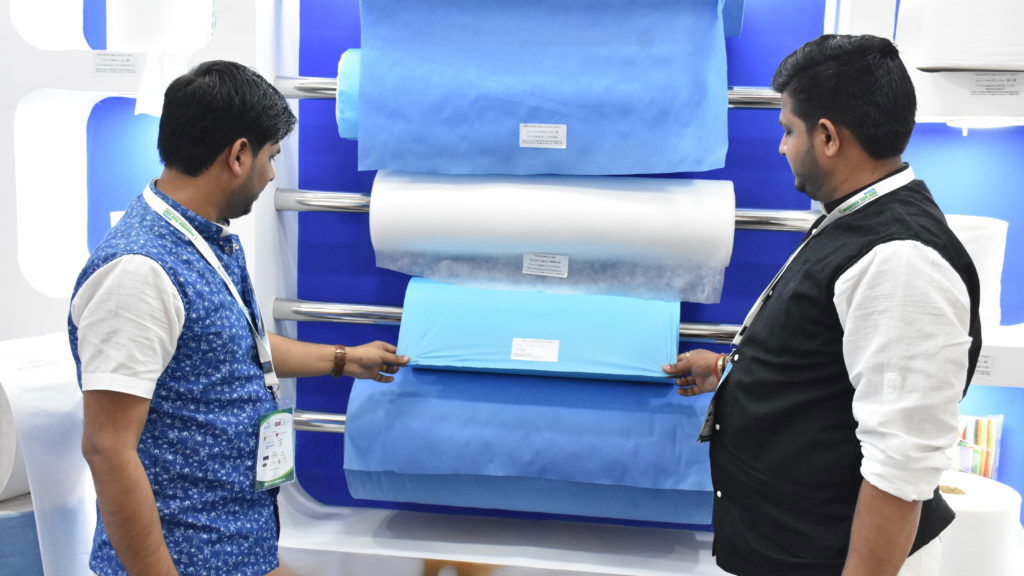 Get Free Sample Kit Of Our Fabric At Your Door Step
Online Order
Door Delivery
1-Click Quotation
It may be recognised as one of the best baby diaper materials.
The PE film is a breathable film of polyethylene which helps keep the liquid away from leakage. It is the last barrier layer of the diaper. You may find these details on Diaper – Wikipedia.
SMMS fabric is also used in diapers for maintaining hygiene. The material may be used as a distribution layer as Raw Materials For Baby Diaper.
Spunlace nonwoven fabric is also a good material that may be used to make absorbent material.
The Raw Material For Diaper Manufacturing Pdf may be obtained after printing this article in PDF form.
Where are Baby Diaper Raw Material Suppliers In India?
The baby diaper supplier is situated at various locations of India, you may get a good supplier at Agra, India. Favourite Fab is the leading supplier of spun bonded nonwoven fabric, which is dedicated to supplying superior quality nonwoven.
The Baby Diapers Content Material is easily available at Favourite Fab, You may get the samples of the material at your doorstep, free of cost.
Here is given all the important details, which you may also get from Diaper – Wikipedia,
Frequently Asked Questions
What Material Is Used In Baby Diapers?
Polypropylene nonwoven fabric, polyethylene breathable film, and SMMS fabric are used in baby diapers.
What Is The Best Material For Diapers?
Hydrophilic nonwoven fabric is the best material for diapers.
How Are Pampers Diapers Made?
Pampers diapers are made using PE film, hydrophilic nonwoven fabric.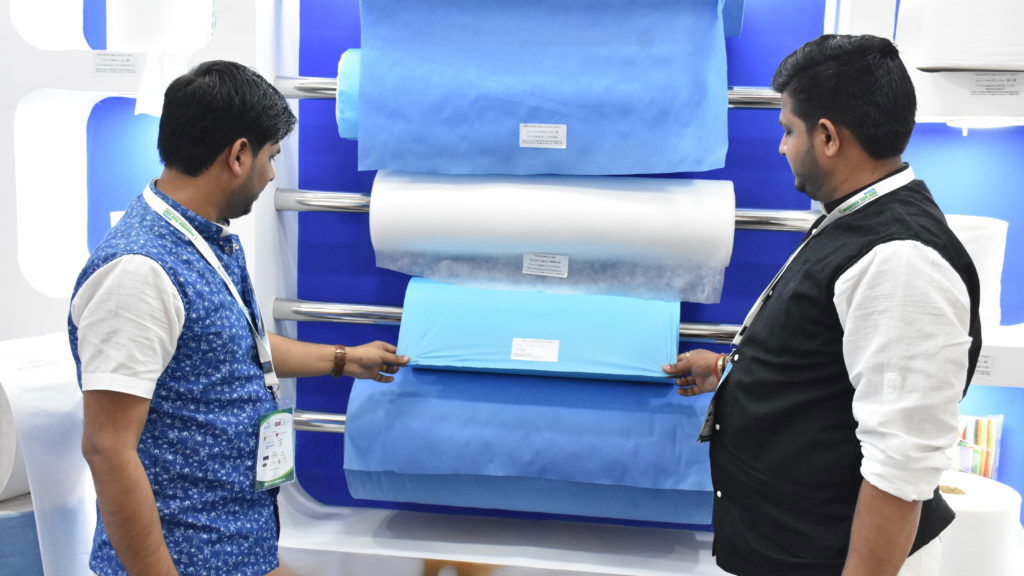 Get Free Sample Kit Of Our Fabric At Your Door Step
Online Order
Door Delivery
1-Click Quotation
What Are Huggies Diapers Made Of?
According to Huggies, disposable raw materials & and SAP are used in absorbing layers. Favourite Fab provides you the hydrophilic fabric & and pe film as well.
Do Baby Diapers Contain Plastic?
Yes, most of the baby diapers contain plastic as their layers are pp hydrophilic, pe film, etc. which are types of plastic.
Conclusion
I hope you have found here the Raw Material Used in the manufacturing of diapers, You may go with a fine tooth comb after reading this article to get samples of our material. You may test them & and find suitable material for you. So it was the article dedicated to the Raw Materials For Baby Diaper. Please write us on email sale@favouritehub.com regarding this article or if you still have any doubts in the matter. We are always there to serve you better as "We make it better!"