Agra-based Favourite Fab is a renowned name in Non Woven Fabric Industry. Favourite Fab gets many feathers in its cap after more than 11 years of experience in the industry.
After going through the given qualities & features of us, you would get the answer Why Choose Us Manufacturing Company?
In Favourite Fab, there is full support of the client even after sales.
The Material is manufactured as per standards in a sanitised, hygienic environment.
The manufacturing is done with experienced hands with state-of-the-art technology.
The Material is packed in dual packaging, firstly with shrink & after that, raffia is used to pack the same.
The production team is dedicated to serving the customers after the purchase of the Material. Mr. Manish Kushwaha, Communication Manager & Mr. Sanjay, WareHouse Head, took responsibility for dispatching the Material on time.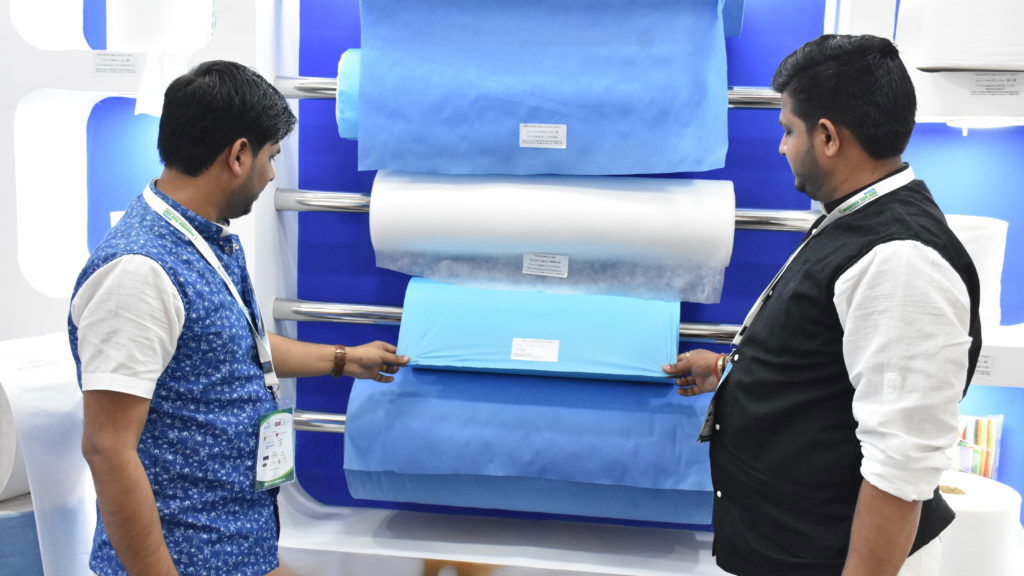 Get Free Sample Kit Of Our Fabric At Your Door Step
Online Order
Door Delivery
1-Click Quotation
My Favourite Fab factory is based in the Runkata Industrial Area of Agra, Uttar Pradesh. We have the state of art spunbond technology machines:-
A line 1.6 meters SS fabric
A line of 3.2 metres of SSS fabric with hydrophilic capacity
Spunlace Manufacturing Unit
Our spunbond non woven is available in a variety of colors. Let it be:-
Yellow, Beige
White, Green
Ivory, Black
Red, Orange
Blue, Pink
Roll Width 120 millimetre to 3200 millimetre.
With a Roll Diameter of 800 mm to 4800 mm.
100 % Polyester
90 % Polyester & 10 % Viscose
80 % Polyester & 20 % Viscose
70 % Polyester & 30 % Viscose
60 % Polyester & 40 % Viscose
50 % Polyester & 50 % Viscose
100 % Viscose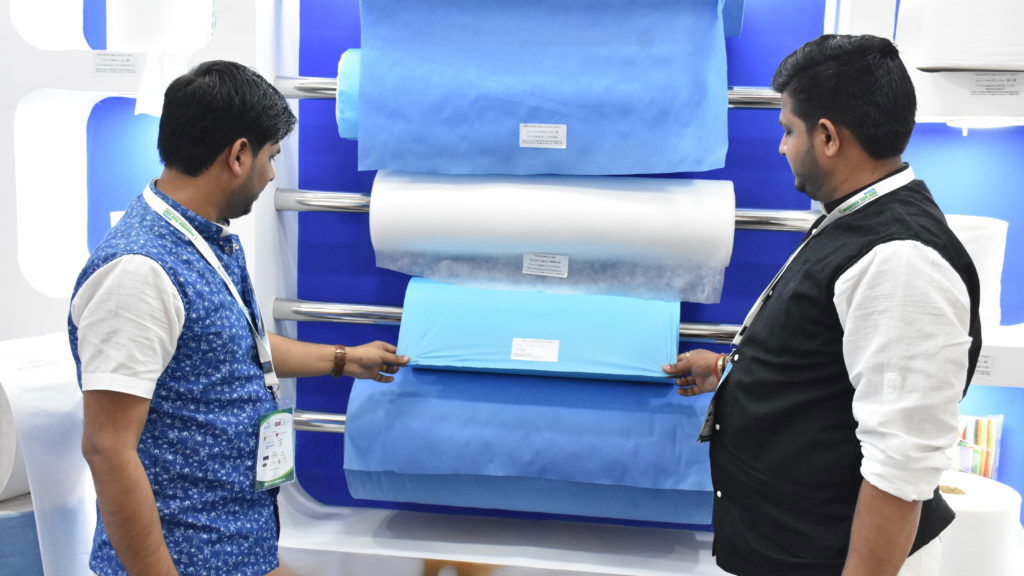 Get Free Sample Kit Of Our Fabric At Your Door Step
Online Order
Door Delivery
1-Click Quotation
Please go through our other important blog, specially dedicated to How Non Woven Fabrics Are Made; this is done in some simple steps starting from putting PP granules to pressing spread non woven fibres over the calendar.
According to a journal, the production of non woven fabric usage is 12 % & for the world, it is 24%.
55% of non woven fabric is made with spunmelt technology & others are spunlace, chemical bond, needle punch, etc.
We have shown a bar graph showing the comparison of customer satisfaction. Please note this survey is based on internal analysis.