It is a marathon, not a sprint, Favourite Fab keeps an eye always on providing enriched rank fabric of non woven. Call Us Today to Get the Best Quality Fabric.
We perform in-house research to produce a customisable fabric based on the data of market trends. We have a full-fledged working demand from clients.
The 11 years of company history and 40 years of business experience of Favourite Fab's Founder Mr R N Garg guides the organisation from time to time, revealing the secrets of how to become a successful Non Woven Fabric Suppliers In Baddi.
The Non Woven Fabric Manufacturer Near Me is a phrase which is widely loved by buyers who want to purchase material from nearby producers.
We are based in Runakta Industrial Area which is a central location in India that is compatible with clients. We pursue the following attributes:-
Customisable Non Woven Fabric In Baddi
Worthy Strength of the fabric
Versatile Fabric for Healthcare, Hygiene, and Packaging Industry.
No-Cost Sample Sheets for Clients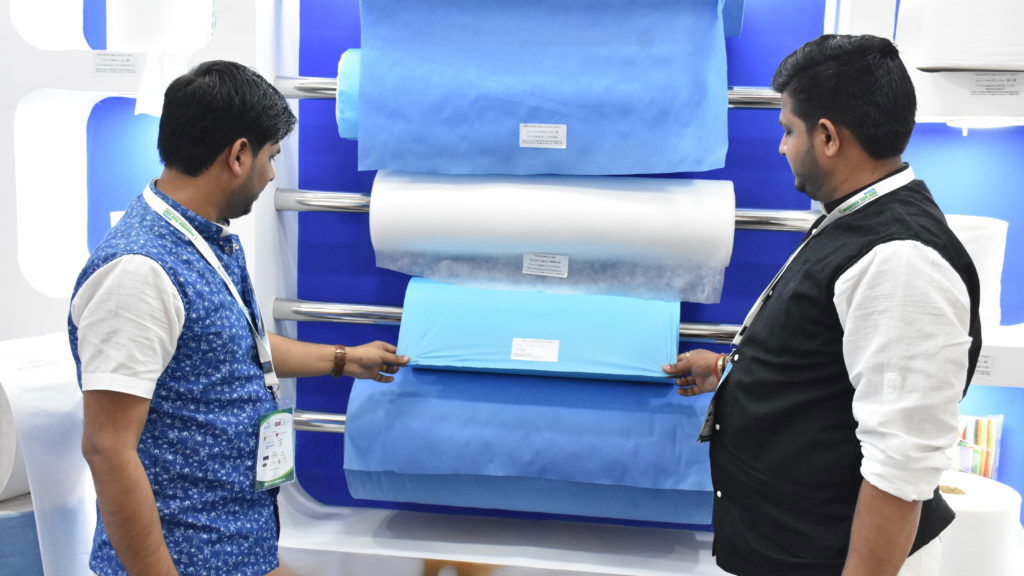 Get Free Sample Kit Of Our Fabric At Your Door Step
Online Order
Door Delivery
1-Click Quotation
When the matter of eco-friendliness pops up, we ensure to provide an abnormally popular sustainable option as spunbond fabric. Our fabric has waterproofing properties as well as water-loving. This feature helps in manufacturing Surgical gowns and diapers respectively. We as a respected manufacturer and more overseas of prominent quality polypropylene fabric comes at satisfactory Non Woven Fabric Price.
The whole range of fabric produced by us is used for industrial, hygiene, packaging, and mattress interlining purposes. The innovative leadership of our CEO sir led us to become the most desired option for our customers.
Since the day of foundation, we have been producing the customer-desired quality. We put our best foot forward in satisfying the market, this led us to become the ostensible Baddi Non Woven Fabric Manufacturer.
The word "impossible" itself tells us that "I-m-possible"
This is the learning which is kept in our mind, taught by our COO Mr. Sourav Garg. We are moving forward to provide you with the Best and Cheap Non Woven Fabric of suitable quality.
The ISO, and NITRA took a fine tooth comb to inspect the quality fabric of Favourite Fab, Non Woven Fabric Roll Manufacturer. We use the global level featured fabric which is probed by ISO and FDA.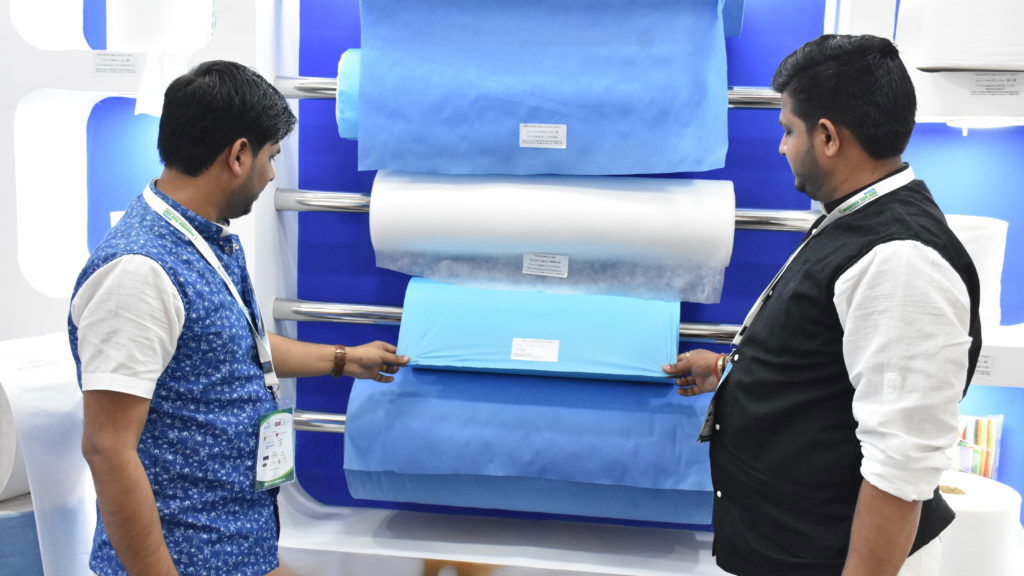 Get Free Sample Kit Of Our Fabric At Your Door Step
Online Order
Door Delivery
1-Click Quotation
Fresh, Standard and Economy
After the survey of the market, we manufactured more three qualities:-
N Fresh Quality
V Fresh quality
S Fresh Quality
As said icing on the cake, Favourite Fab serves India as well as Globe. We have served 45+ countries in helping supply the demand of non-woven fabric in Covid as well the situation it needed most, We sold …. Ton of fabric making us an Ace Export Quality Non Woven Fabric Manufacturer in India.
The Non Woven Fabric Gst Rate is 12 per cent which is made OK by the Government of India.
This is to hit the jackpot, we provide spunbond fabric of exceptional quality becoming Non Woven Fabric Wholesaler In Baddi. This becomes true due to the following attributes of Favourite Fab:-
Magnificent Properties
Top-notch strength
Splendid Pattern
Outstanding Durability
Admirable colours
Exceptional Response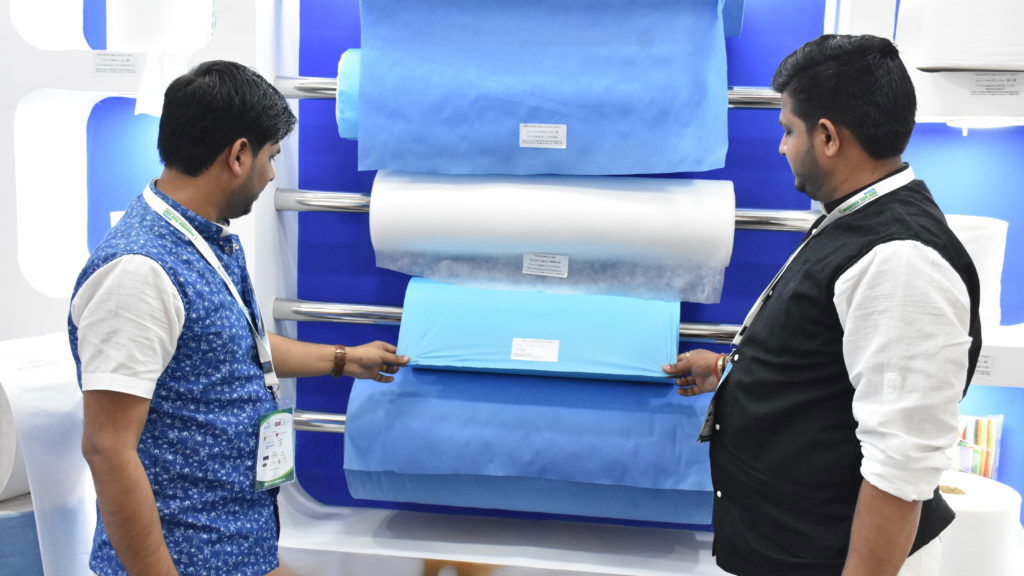 Get Free Sample Kit Of Our Fabric At Your Door Step
Online Order
Door Delivery
1-Click Quotation
| | |
| --- | --- |
| Name | Non Woven Cloth |
| Composition | Polypropylene (PP) |
| Weight of A Roll | 40-80 KG or As Per Order |
| Width of A Roll | 63" & All sizes |
| Colour | Black, Ivory, Red, M. Blue Or As Per Order |
| Pattern | Plain |
| Certificates | ISO, GMP, FDA, NITRA, CE |
| MOQ | 1000 kg (1 Ton) |
| | |
| --- | --- |
| Brand | Favourite Fab |
| GSM | 40 gsm or As Per Order |
| Material | Non Woven Fabric |
| Composition | Polypropylene (PP) |
| Usage/Application | In Medical, Bag, Agriculture, Mattress Industry |
| Features | Strong FibresFine PatternDurableManufactured Untouched |
| Packaging | In ROLLS, wrapped with Shrink + Raffia |
| Price | 90 Rupees Per KG |
Smithers, a multinational advisor, testing, and information service provider for around a century released its report regarding the Future of Global Nonwoven Wipes to 2025.
These reports give us ideas about the growth of spunlace fabric market which is helpful for upcoming business investments in the industry.
The report concluded that the growth rate of the spunlace non woven market is 8.8% which is about to touch 26.10 Billion US Dollars in Value in the upcoming 2025 AC. You may have the value of the market since 2015 in the below-given table which is prepared to quote the Smithers' Report.
| | |
| --- | --- |
| Period | Global Nonwovens Wipe Market Value |
| 2015-20 | 7 Billion USD |
| 2020 | 19.60 Billion USD |
| 2025 | 26.10 Billion USD |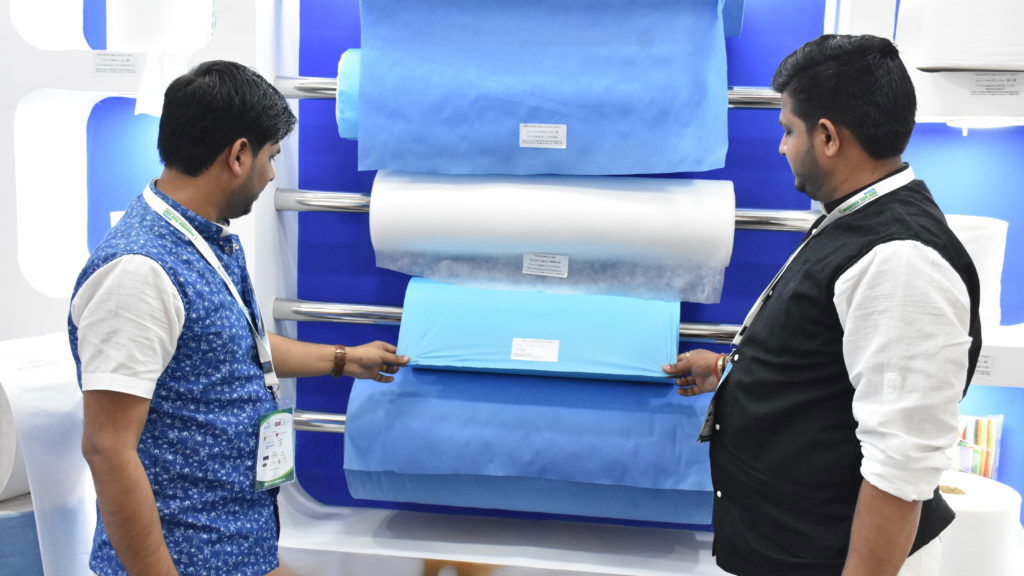 Get Free Sample Kit Of Our Fabric At Your Door Step
Online Order
Door Delivery
1-Click Quotation
FAQs
How May I get to know Favourite Fab supplied in which areas of Baddi?
We have shown here the regions and towns' names along with the material sold in Baddi. Please go through the following table:-
| | |
| --- | --- |
| Baddi Places | Quantity Sold in Ton |
| HPSIDC | 8 |
| Sai Road | 9 |
| Industrial Area, Katha | 5 |
| HPSIDC Industrial Area | 8 |
| Baddi, 173205 | 7 |
| Bhatauli Khurd | 5 |
| EPIP, Phase-2 | 6 |