Favourite Fab is cheerful to serve the Northeastern Region of India. You may get the best competitive price from us, along with samples.
Assam is a beautiful state in northeastern India, along with the Brahmaputra and Barak River valleys.
It is important to keep the hilly regions of India; nonwoven fabric helps all of us keep the region clean.
Favourite Fab is happy to provide nonwoven to do such generous tasks. Let us explore this article which specifically tells us about Favourite Fab as a pioneer among nonwoven cloth manufacturers and suppliers in Assam.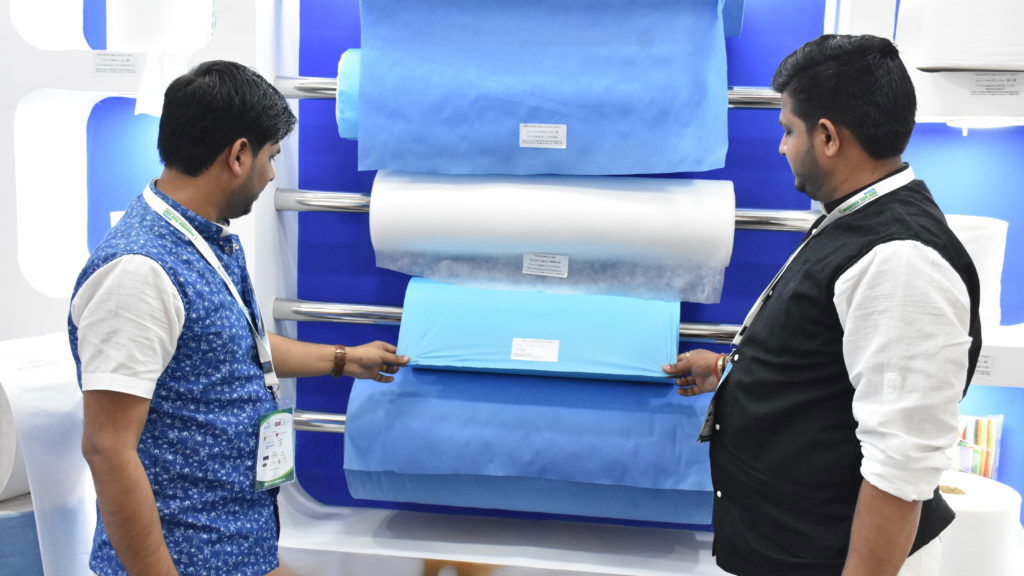 Get Free Sample Kit Of Our Fabric At Your Door Step
Online Order
Door Delivery
1-Click Quotation
Find the specification table given below:-
Brand
Favourite Fab
GSM
40 gsm or As Per Order
Material
Non Woven Fabric
Composition
Polypropylene (PP)
Usage/Application
In Medical, Bag, Agriculture, Mattress Industry
Features
Strong Fibres
Export Quality
Fine Pattern
8 to 120 GSM
Durable
Anti-bacterial
Manufactured Untouched
Packaging
In ROLLS, wrapped with Shrink + Raffia
Price
110 Rupees Per KG
Roll Length
400-3000 Metres
Country Of Origin
INDIA
Spunlace Fabric Specification
PARAMETER
FEATURES
Roll Diameter Range
Plain/Aperture/Embossed
Wipes Material Blend
50% Viscose & 50% Polyester
Roll Width
120 to 3200 mm
Delivery Time
2-5 days
Width Range For Wet Wipes (MM)
150 to 300 MM
Roll Running Length
2700 square meter in 1000 mm dia roll
Gsm
35-80 gsm
Pattern
Plain/Aperture/Embossed
Roll Diameter Range
800 MM to 4800 MM
MOQ for Plain Fabric
1000 KG
MOQ for Aperture Fabric
5000 KG
MOQ for Embossed Fabric
5000 KG
Core Size
3 Inch
PP spunbond fabric is adaptable and satisfies various industry requirements, including medical, agriculture, packaging, mattress and automobile, etc. You may contact Non Woven Fabric Supplier In Assam for the Best Price.
There are many manufacturers of nonwoven fabric in India. But what makes us different from others is our virtues:-
Export Quality nonwoven
Best competitive Price
Fine Pattern
Strong Bonded Fabric
ISO, GMP, FDA Certified nonwoven
Best nonwoven material delivery
Favorite Fab'sFab's products are manufactured per global market standards, and the fabric quality is customized as per customers' needs.
Our fabric is manufactured with experienced hands using high-grade PP granules.
You may know Non Woven Fabric Price Per Kg from our team; the Price of PP spunbond starts from 85 Rupees onwards; it is the best possible Non Woven Fabric Price In India for export quality fabric.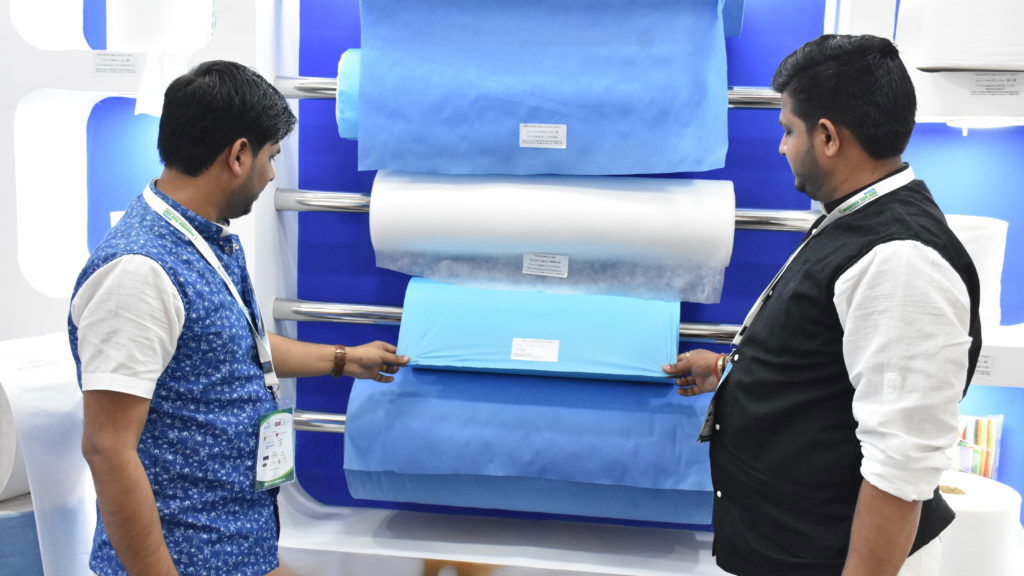 Get Free Sample Kit Of Our Fabric At Your Door Step
Online Order
Door Delivery
1-Click Quotation
We manufacture the specified fabric as per the direction of our clients. The non woven manufacturing process starts with pouring high-grade PP granules. This material is melted & spread over the calendar, and a sheet is formed, which is further pressed, giving it a distinguished pattern like diamond or rice.
The minimum order quantity at Favourite Fab is 1000 Kg or 1 ton. We recommend buying the fabric wholesale as it has numerous benefits such as one time processing, lower transportation cost, reasonable Price etc.
Now, getting the nonwoven is a cakewalk. Favourite Fab has made the process so easier and free from glitches. We are cool about working and mention the following properties:-
Swift Ordering
Quality nonwoven
Competitive Price
Global Level Service
We offer a unique range of nonwoven. Our fabric is renowned for fine texture, colorfastness, durable fabric, higher filtration, untouched packaging, and multiple colours.
It is manufactured around the clock by Top Non Woven Fabric Manufacturer.
The Price depends on the specification of the fabric you require. Favourite Fab manufactures 4 to 5 qualities of bag fabric which are fabricated after analyzing customer'scustomer's needs. Favourite Fab'sFab's nonwoven fabric price is 85 Rupees Per Kg. You may get your customized Price.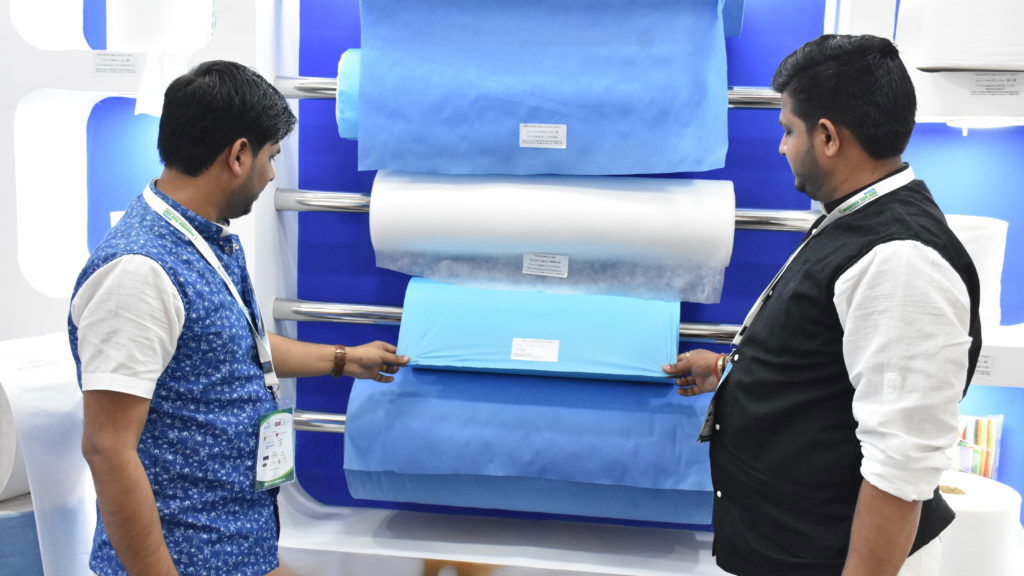 Get Free Sample Kit Of Our Fabric At Your Door Step
Online Order
Door Delivery
1-Click Quotation
You may get a list of fabric manufacturers at the website of Favourite Fab if you are searching for a manufacturer near you. You may contact Favourite Fab; our quality fabric would satisfy you, and purchasing from us would be a good decision.
We offer a wide range of state-of-the-art techniques practiced while producing Spunmelt fabric. These techniques also enriched our fabric to be employed in hygiene, feminine care, and child care fields.
These approaches make us recognized among Non woven fabric manufacturers in Kolkata.
The Best And Low Price Non Woven Fabric
We are also famous for providing global-level quality at a very competitive price. Our fabric can be customized with pattern, embossing, and treatment.
This is icing on the cake for Export Quality Non Woven Fabric Manufacturers and suppliers, those who can purchase such unique material from us.
Material Supplied by Favourite Fab in Assam
We supplied quality products in the following places in Assam. The feedback from Assam clients was delightful; we would have other fish to fry for our Northeastern clients.
| | |
| --- | --- |
| Places of Assam | Material Name |
| Guwahati, Assam 781003 | Spunmelt fabric |
| Dibrugarh, Assam 786003 | Coat Cover Fabric |
| Sarania Hills, 781003 | Carry Bag Raw Material |
| Guwahati, Assam 781017 | Surgical Face Mask Material |
| Assam 784116 | 63 inches raw material |
| Sachal Path, Khanapara, Guwahati, 781022 | Low Tunnel Fabric |
| Jorhat, Assam 785001 | W cut bag raw material |
| Ulubari, Guwahati, 781007 | SMS Spunmelt fabric |
Inquires from Assam
We are getting a good response from northeastern India and Assam is leading the same. Shown below is a graph letting us know about inquiries from various cities of Assam.
Inquires from Assam Cities
Year
Inquires in %
Guwahati
25
Silchar
11
Dibrugarh
27
Jorhat
6
Nagaon
6
Tinsukia
11
Tezpur
9
Bongaigaon
5
Conclusion
Hopefully, this blog gives you much info regarding ordering fabric in Assam, have a great day! We make it Better!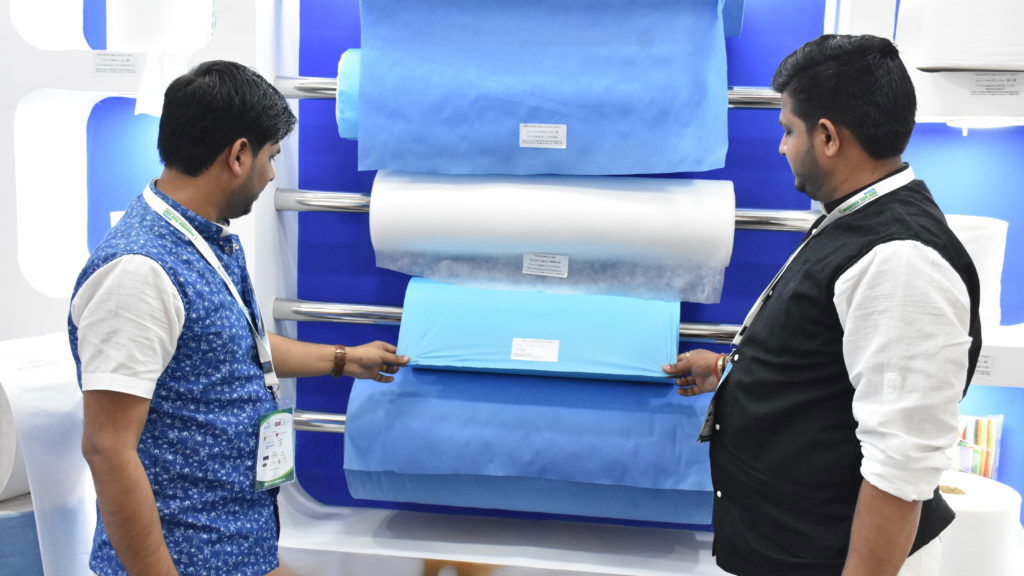 Get Free Sample Kit Of Our Fabric At Your Door Step
Online Order
Door Delivery
1-Click Quotation
FAQs
How can I get fabric from a Non Woven Fabric Roll Manufacturer?
You need to contact the manufacturer.
Send him your required specifications
Check the PI sent by the manufacturer
Confirm him the token amount
Favourite Fab has learned from the customers' needs & implemented important changes in nonwoven order processing, which assisted the client the most.
Who is a Bag Non Woven Fabric Manufacturer In Assam?
Favourite Fab is ready to supply wholesale nonwoven in Assam & northeastern India. We are known as a nonwoven fabric manufacturer in Assam. You may get a free sample kit from us.
What Non Woven Fabric Gst Rate in Assam?
The non woven fabric GSt rate is 12% in Assam and India.
Who is Best among Non Woven Fabric Suppliers In Assam?
You may check the portal of your desired suppliers and bring a sample kit from them too. You may compare the properties, and thus you may decide who is best for you.
After serving more than 13 thousand customers, Favourite Fab is a leading nonwoven fabric supplier in Assam.