Morbi is a city in Gujarat located nearby the Machhu River; Favourite Fab keeps an open house for your interest in nonwoven fabric.
Morbi is one of the cities from which Favourite Fab gets the most inquiries in Gujarat. We are active for seven days for our valuable customers of Morbi. When you put in a search at Favourite Fab, the cycle of responding to you is triggered in our system, you get a mail swiftly, and you may write to us about your desired material specifications which gives us much information to provide you with the most suitable fabric.
The manufacturers based in Gujarat provide a wide array of spun-bond fabric ranging from 8 to 150 gsm; the ISO & NITRA go over with a fine tooth comb to compare the material of various manufacturers, and they checked on the following points:-
Customizable quality
Competitive Rate
After Sale Facility
They found Favourite Fab suitable in these regards; this was done due to biting bullet work & expertise strategies. Yet, it is a neck-to-neck competition of Favourite Fab in the market, but we have verified occasionally that it is not Gordian's knot.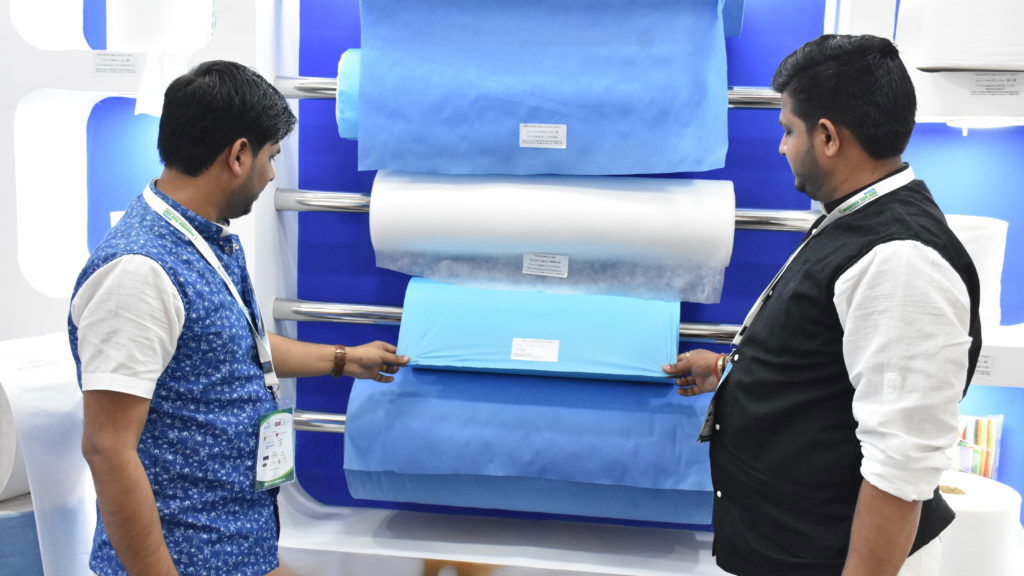 Get Free Sample Kit Of Our Fabric At Your Door Step
Online Order
Door Delivery
1-Click Quotation
The consumption of air-laid nonwovens is 574,800 tonnes or 7.5 billion meter square, which has a value of 2 billion dollars globally in 2022. From 2017 to 2022, the growth rate was 4.7% for tonnes & 3.80% for the area (meter square). The growth rate from 2022 to 2027 is forecasted to be 6% for tonnes & 5.3% for the site (meter square).
The Non-Woven Fabric Manufacturers In Ahmedabad need to see the reason what feature is required by non woven customers. It is the era of technology; the traditional way is universal but slower; thus, Favorite Fab acquires various technologies to serve the world with our quality non woven.
Following are our particular traits:-
Automated Whatsapp Chat
PP Granules Price & Color Update
Online Tracking Facility
Latest Export Level Sample Kit
Online Ordering Facility
Favourite Fab has served 4,536 plus customers from Gujarat to Nagaland & Kashmir to Kerala, being premier among Non Woven Fabric Manufacturers In India. Various Non Woven Fabric Manufacturers In Delhi contact us for purchasing export quality fabric for reselling & export.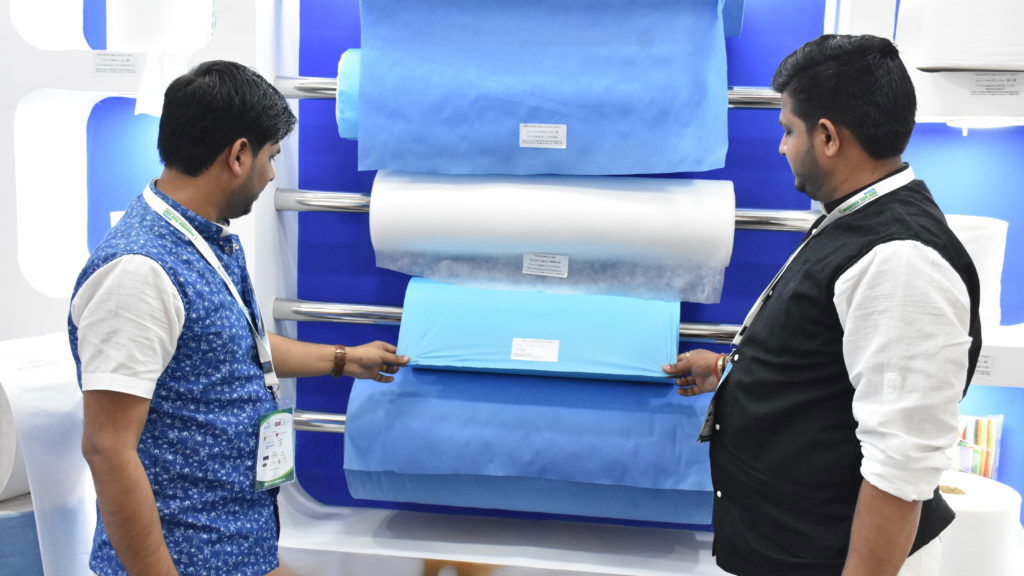 Get Free Sample Kit Of Our Fabric At Your Door Step
Online Order
Door Delivery
1-Click Quotation
The uses of the versatile non woven fabric include:-
Due to its Strong Bonded property, it can be used to make non woven carry bags, interlining fabric, coat covers, etc.
Due to its high filtration attribute, you may use it to make face masks, physical protective equipment, shoe cover, and bouffant caps.
Due to the lost cost & durability, you may use it for daily grocery bags.
For Getting the Sneak Peek of Favourite Fab's Non Woven Material, we always provide you with our specification table, which is as follows:-
| | |
| --- | --- |
| Name | Non Woven Cloth |
| Composition | Polypropylene (PP) |
| Weight of A Roll | 40-80 KG or As Per Order |
| Width of A Roll | 63" & All sizes |
| Colour | Black, Ivory, Red, M. Blue Or As Per Order |
| Pattern | Plain |
| Certificates | ISO, GMP, FDA, NITRA, CE |
| MOQ | 1000 kg (1 Ton) |
Favourite Fab, a subsidiary of Favourite Fruit Preservation Pvt Ltd, is instrumental in providing superior quality fabric at the best rate.
The Low Price Non-Woven Fabric is manufactured by Cheap Non Woven Fabric manufacturers, which are not durable; we suggest you purchase the durable material at a competitive price from Favourite Fab, which is Top Non Woven Fabric Manufacturer.
| | |
| --- | --- |
| Brand | Favourite Fab |
| GSM | 40 gsm or As Per Order |
| Material | Non Woven Fabric |
| Composition | Polypropylene (PP) |
| Usage/Application | In Medical, Bag, Agriculture, Mattress Industry |
| Features | Strong FibresFine PatternDurableManufactured Untouched |
| Packaging | In ROLLS, wrapped with Shrink + Raffia |
| Price | 90 Rupees Per KG |
Our Spunbond Material Samples & Orders Supplied to Various Locations of Morbi: Have A look-
Favorite Fab has the Non Woven Fabric In Morbi in stock for our highly regarded clients. We care for absolute consideration of quality, so we manufacture fabric using top-class polypropylene granules. Further, we use prior machinery to design & manufacture non woven fabric with complete loyalty using the standard limits of the industry.
You may get the contact details of Morbi Non Woven Fabric Manufacturer; conforming to the United States Food & Drug Administration, Favourite Fab's fabric range is of incomparable value. We keep stock of the material being Non Woven Fabric Wholesaler In Morbi for speedy processing of your order.
Our unit has arisen as an Inaugural name in manufacturing, exporting & trading admirable quality non woven, being the leading Morbi Non Woven Fabric Manufacturer
Our Non Woven Fabric Price ranges from 90 Rupees onwards, with Non Woven Fabric Gst Rate of 12%.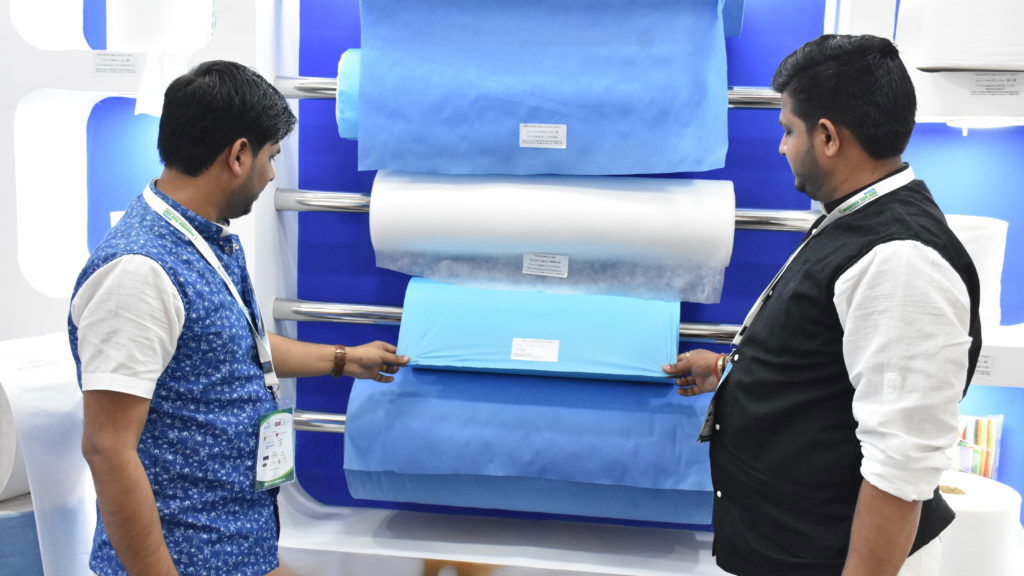 Get Free Sample Kit Of Our Fabric At Your Door Step
Online Order
Door Delivery
1-Click Quotation
FAQs
How can I contact the Best Quality Non Woven Fabric Manufacturer In Morbi?
OR
Where to find Export Quality Non Woven Fabric Manufacturers?
You may find the export quality fabric at Favourite Fab; we have supplied material to 45+ countries; you may check our dedicated article on export quality or contact our no. +91-8800775462.
I want to purchase 5 ton material from Bag Non Woven Fabric Manufacturer In Morbi. Please assist.
For helping the bag business that is going to turn a new leaf, we have a helpful article that contains the contact no. of non woven fabric bag machine manufacturers; you may contact +91-8800775462 to get access.
Who are Non Woven Fabric Suppliers In Morbi?
There are many suppliers in Morbi, apart from others; here is Favourite Fab; you may ask for the free-of-cost sample kit & also may talk to our sales manager, who is at the top of the ladder.
Who is a Non Woven Fabric Manufacturer Near Me?
The nearest non woven fabric manufacturer depends on your location; Favourite Fab is based in central India, which is a convenient location for many people in India.