India has very much potential to serve the world. We are good in Pharmaceutical, Food, Textile & many other things. We here at Favourite Fab are dedicated to serving the customers in the non woven fabric industry.
Our fabric is widely sold in New Delhi. New Delhi has been a hub for approx. all the industries. Our Non Woven Fabric is also a hot product for New Delhi clients. We express so much happiness that we are a non woven fabric supplier in the United Arab Emirates & the United States of America.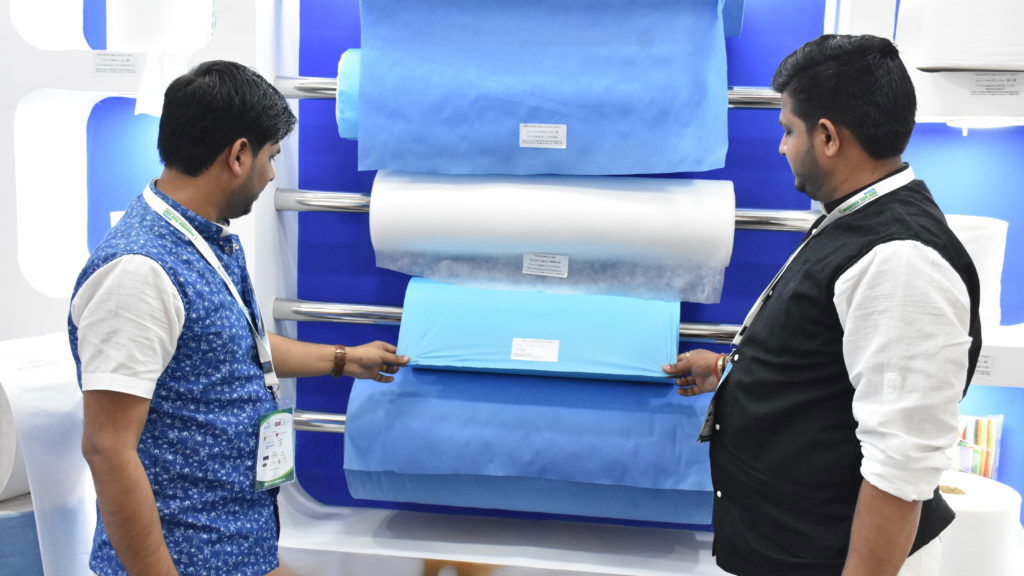 Get Free Sample Kit Of Our Fabric At Your Door Step
Online Order
Door Delivery
1-Click Quotation
Our Product Specifications
Our Product Specifications are given below:-
| | |
| --- | --- |
| Brand | Favourite Fab |
| GSM | 60 Gsm Non Woven Fabric Price |
| Material | PP Non Woven Fabric For Spain |
| Composition | Polypropylene(PP) |
| Usage/Application | In Medical, Bag Industry, Mattress, Agriculture Industry. |
| Features | Evenness, High Tearless, Fine Pattern |
| Packaging Size | ROLLS |
| Price | Get Your Best Price |
Our non woven fabric is available in wide variety:-
It is for making crop cover, fruit cover & other low tunnel material.
It is used to manufacture the bed, sofas & mattresses. The Interlining non woven fabric is used for manufacturing the same.
D cut, W cut bag, U cut bags are made with that. Now in India, 60 GSM or more GSM fabric is working. You can ask the best price for the same.
Bouffant caps, mask fabric, Gowns fabric, shoe cover, drape cover is available at best price.