Ludhiana is the largest city in Punjab based on the bank of the Sutlej River. Favourite Fab is delighted to serve the Ludhiana people with our export-quality fabric
Favourite Fab is renowned for its customisable fabric & state of the art technology in non woven fabric industry. The non woven cloth of 40 to 120 gsm is available to us for making D cut, W cut & box non woven bags.
The people from Ludhiana are much more interested in purchasing spunbond non woven for agriculture for crop covers & as raw materials for making d cut & w cut bags.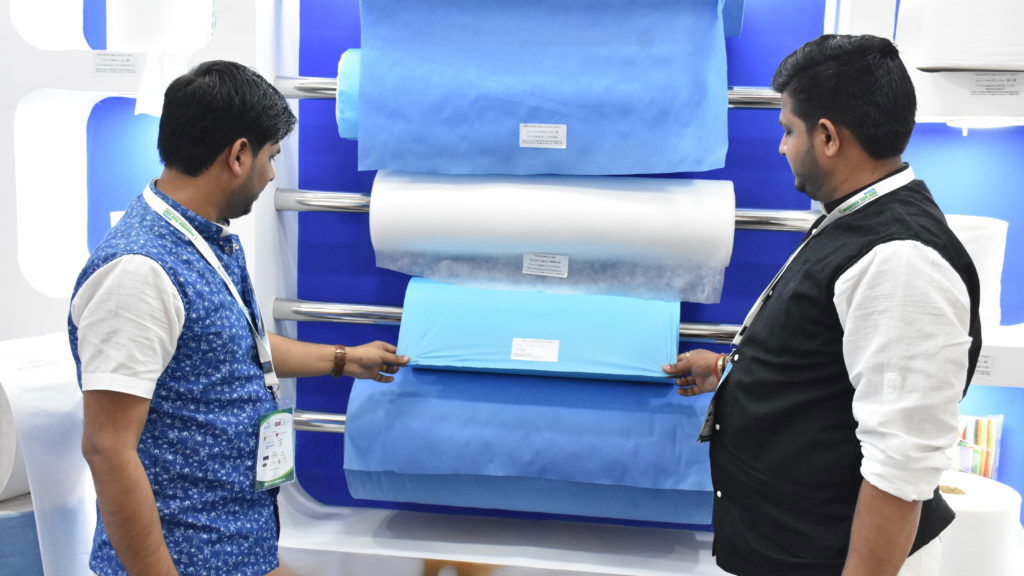 Get Free Sample Kit Of Our Fabric At Your Door Step
Online Order
Door Delivery
1-Click Quotation
The agriculture non woven fabric has the following features:-
Provided with 2 seasons guarantee
Long-lasting fabric with strengthened fibres.
Mr Raghuveer Singh Dhillon of Dhandari Kalan, Ludhiana, Punjab contacted us for UV-treated non woven crop cover material & was happy to get the 17 gsm material & purchased 5 tons for his farms & fields.
He recommended Mr Navjaut Singh of Guru Preet Nagar to use the UV spunbond material.
The Navalpreet Singh R/O Transport Nagar & his brother having a manufacturing unit at Barati Colony of Ludhiana manufactures wet wipes & purchase polyester & viscose spunlace fabric, they purchased 3 tons of material.
Many customers from New Shiv Puri, Kuldeep Nagar, Dasmash Nagar & Moti Nagar Ludhiana come to visit Favourite Fab which is a subsidiary of Favourite Fruit Preservation Private Limited at Runakta Industrial Area of Agra.
We supplied some samples to our valuable customers in Indore for getting knowledge of our quality nonwoven cloth.
If you are looking for the best quality Non Woven Fabric Manufacturer In Ludhiana you do not need to move here or there because you may finish your search here. We shall suggest you bring our fabric sample to compare it with the others. We provide our customers with reliability, effective responses, and eco-friendly non woven cloth material in the city of Ludhiana.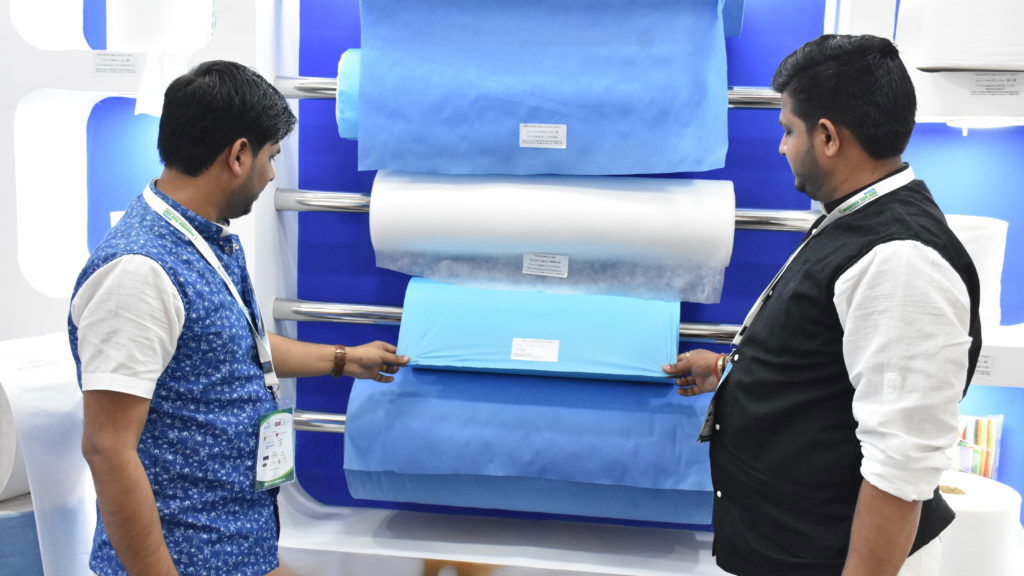 Get Free Sample Kit Of Our Fabric At Your Door Step
Online Order
Door Delivery
1-Click Quotation
Features of Non Woven Cloth
It is the best of both worlds that Favourite Fab is providing you with the superior quality non woven bag raw material at the same time with the following features:-
Strong Fibre Fabric
Good & Multiple colour Range
From 40 to 120 GSM
Fine Pattern with good printing
Export QualitySpunbond Fabric in Ludhiana
₹95/Kg Get Live Price
Composition
Polypropylene (PP)
Weight
25-80 KG or More
Width
All sizes till 126"
Colour
Red, Beige, Ivory, Black, Green etc.
Pattern
Plain
Certificate
ISO, GMP, NITRA, CE
MOQ
1000 Kg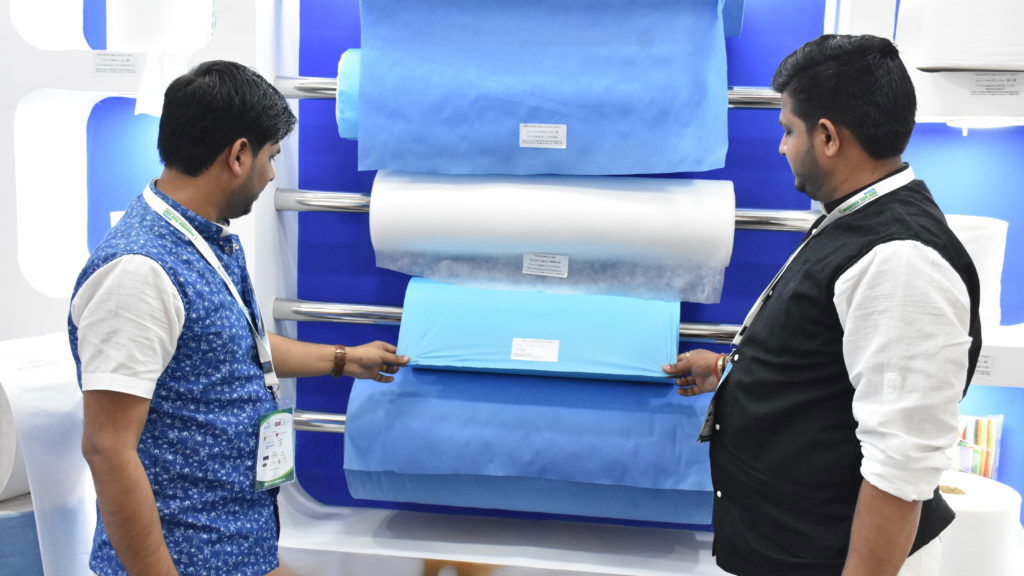 Get Free Sample Kit Of Our Fabric At Your Door Step
Online Order
Door Delivery
1-Click Quotation
Brand
Favourite Fab
GSM
60 gsm or As Per Order
Material
Non Woven Fabric
Composition
Polypropylene (PP)
Usage/Application
In Hygienic, Bag, Agriculture, Mattress Industry
Features
Strong Fibres
Export Quality
Fine Pattern
8 to 120 GSM
Durable
Anti-bacterial
Manufactured Untouched
Packaging
In ROLLS, wrapped with Shrink + Raffia
Price
90 Rupees Per KG
Roll Length
400-3000 Metres
Country Of Origin
INDIA
You may have a look at our special blog consisting of the List Of Non Woven Fabric Manufacturers In India for the best price in the market. The customer requires certain things to select:-
Quality Material
Desirable price
Good After-Sale Response
Nearest & Reliable Seller
Being Non Woven Fabric Manufacturer In Punjab for many customers living across Punjab, Favourite Fab is glad to introduce you to our complete range of materials at your doorstep.
Favourite Fab targets to provide the best spunbond cloth to our clients, thus the manufacturing machines are continuously revised at global standards with the latest modifications. The efforts of our CEO Mr Gaurav Garg & COO Sourav Garg have made the organisation the best quality supplier in the market. If you are eager to know more about Favourite Fab & want to purchase the material, you may directly call us given no.
The spunbond cloth has multiple uses:-
Non Woven Fabric Manufacturer In Sonipat
The need for non-woven cloth is universal as it is used in many important industries like medicine, hygiene, packaging, agriculture, mattresses etc. Sonipat, the city of Haryana is one of our cities served by Favourite Fab.
Our network of 13,500 plus customers & 4,536 Tons per year makes us the Largest Manufacturer Of Non Woven Fabric In India, in the Covid-19 phase, the one of leading companies in non woven industry was Favourite Fab that was soldier to soldier with clients.
For the convenience of our customers, currently, we are preparing the Non Woven Fabric Manufacturer Series in States & Cities, along with this series our team will be sending you Non Woven Fabric Manufacturer In Haryana blog soon.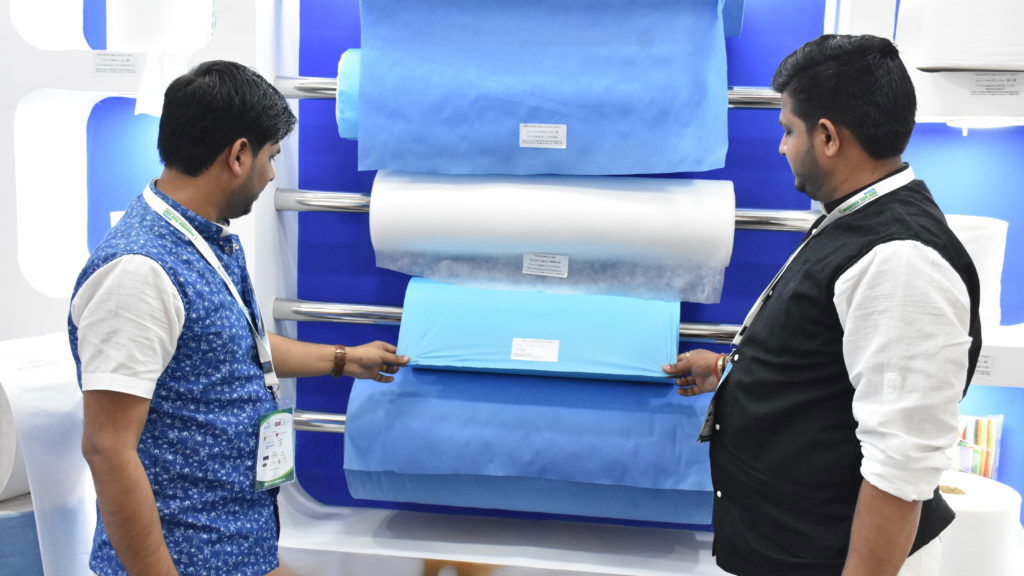 Get Free Sample Kit Of Our Fabric At Your Door Step
Online Order
Door Delivery
1-Click Quotation
FAQs
Who is the Best Non Woven Fabric Manufacturer In India?
OR
How can one say Favourite Fab is the best among manufacturers? What makes a company the best non woven fabric manufacturer:-
The Superior Quality Spunbond Fabric
Fastest Response in the Market
The Desired Quality as per Bag non woven fabric
Untouched Manufacturing in Hygienic Environment
Fabric Delivery with Realtime Update