Non Woven Fabric Suppliers In Hyderabad
Non Woven Fabric In Hyderabad
The Telangana people should be happy that Favourite Fab is providing the service to the region, being a leader among Non Woven Fabric Manufacturers In Hyderabad.
There are fabrics superbly strong & with feasible quality for the packaging industry; the ultra-hygienic sanitised fabric manufactured in a hygienic environment with untouched packaging is available at best cost.
Let us go through in detail:-
We are a Non Woven Fabric Manufacturer based in Agra, Uttar Pradesh having our factory in Runkata Kadwai Village. We are equipped with state-of-the-art technology machines. One with 3.2 metres of SSS fabric & another with 1.6 metres of SS fabric.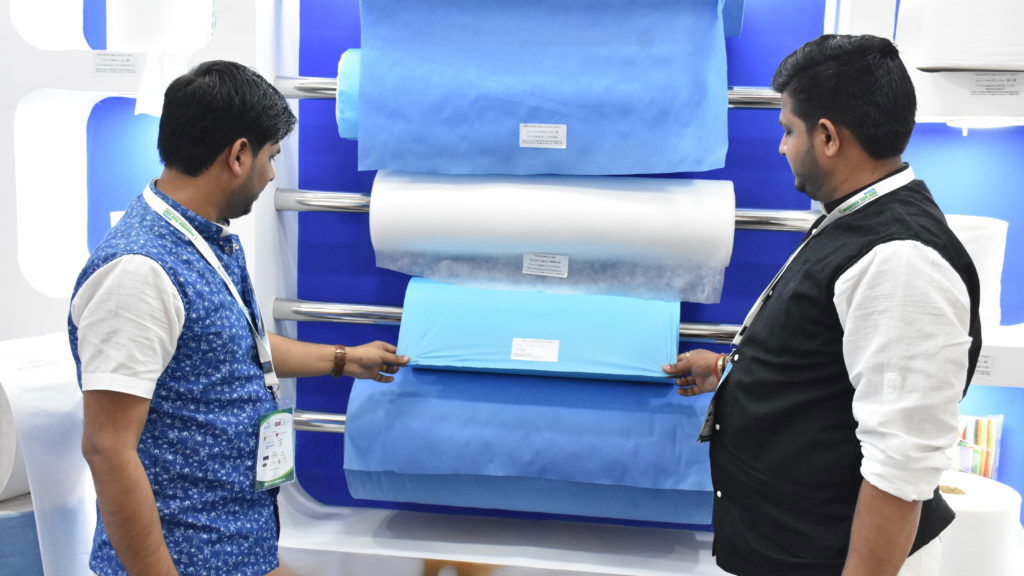 Get Free Sample Kit Of Our Fabric At Your Door Step
Online Order
Door Delivery
1-Click Quotation
The price is 4200 Rupees per roll of 60 gsm non woven fabric with a weight of 40 kg.
You may easily find our location on Google Maps & you may also call our no. +91 8800775462 or email us at sale@favouritehub.com. It is perfect for purchasing the material after a meeting with our admins.
The price depends upon your desired quantity, its gsm & the quality of the fabric too. We have a price range from 90 to 150 rupees. The Non Woven Fabric Wholesale Price is 110 Rupees per Kg for quality A; you may ask us for the photos for the same.
We have four qualities in Bag raw material:-
Fresh quality
Standard quality
Normal quality
Economy quality
The GST rate for non woven fabric is 12%. We provide your best rate for the fabric.
The Non Woven Fabric Price Per Kg In Hyderabad is 110 rupees.
The customers are looking for suitable gsm fabric ranging from 8 to 200 for making various end products. Now, the non woven fabric is used in many aspects of life. In non woven tech Asia 60 thousands of persons come to see the current market of non woven industry.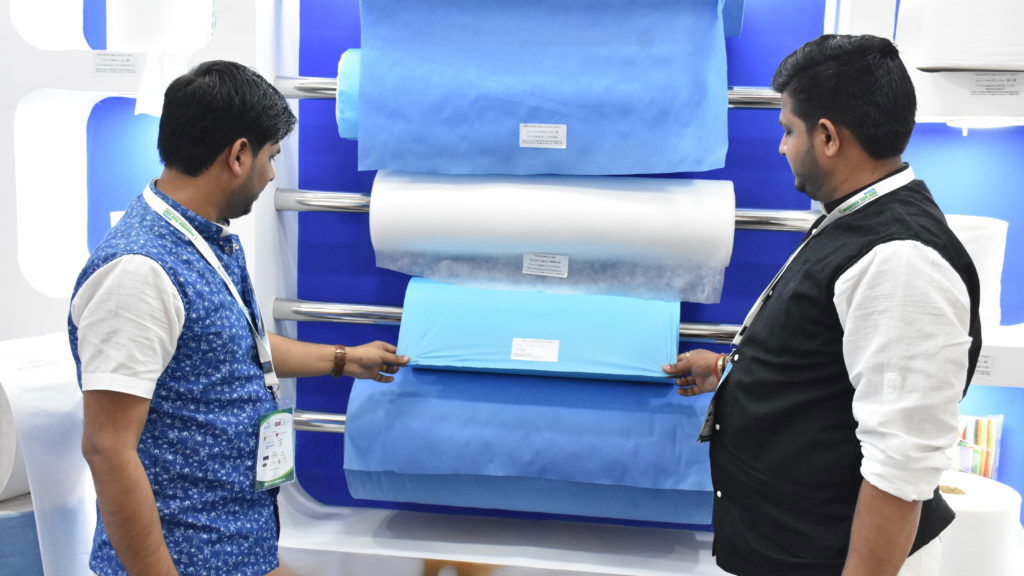 Get Free Sample Kit Of Our Fabric At Your Door Step
Online Order
Door Delivery
1-Click Quotation
The non woven fabric is also being sold for third parties for the convenience of the customers residing in far areas, many Non Woven Fabric Suppliers In Hyderabad are connected with Favourite Fab, Agra for providing you the export level quality.
| | |
| --- | --- |
| Name | Non Woven Fabric in Brazil |
| Composition | Polypropylene(PP) |
| Weight | 25-80 KG or More |
| Width | All sizes |
| Colour | White, Blue, Red or As required |
| Pattern | Plain |
| Certificate | ISO,GMP,FDA |
| MOQ | 1000 kg |
The material is being used in the following:-
Medical Industry for making face masks, PPE kits, bouffant caps & shoe covers etc.
In the Packaging industry for making D cut, W cut bags & box bags
In Mattress Industry for bed linking & interlinings
In Agriculture for making crop cover, fruit cover etc.
The non woven tech Asia took place from 23 to 25 September 2022, these were rainy days, but still, the rain couldn't stop the way of non woven lovers. Many of the Top Non Woven Fabric Manufacturers of non woven industry came & exhibited their latest material.
Non Woven Fabric Manufacturer Hyderabad provided the non woven fabric starting with the price of 150 rupees; another Non Woven Fabric Manufacturer In Noida presented the new adult diapers launching at a lower cost. The joint stall was exhibited for multicolour non woven fabrics starting at a price range from 140 to 250 rupees per Kg by the Non Woven Fabric Suppliers In Bangalore.
The exhibition also gives employment to many people. At stall P-6 of Favourite Fab, around 300 customers came & got a sneak peek of the market.
These were the special features got at our stall:-
Packaging & Hygiene fabric on one roof
Direct interaction with Admins
Can take samples free of cost
A full explanation of all the qualities along with the price
Provider of sanitary raw material- PE film, SMS, hydrophilic fabric
If you are looking forward to purchasing the material in bulk, you are on the right page of the internet.
We sell the material minimum of 1000 kg onwards. Our minimum order is the value of 30,000 rupees.
We served the countries Brazil, Russia, Ecuador, Vietnam, Nepal, Maldives, Somalia, Israel etc.
From Israel, we got an inquiry for a table bed sheet non woven fabric.
Nepal customers ask us for sanitary napkin raw material & bag raw material.
We sell face mask raw materials in the Maldives.
Mr Abdin contacted us from Bangladesh; Bangladesh is a big market to compete with Pp Non Woven Fabric Manufacturers In Hyderabad.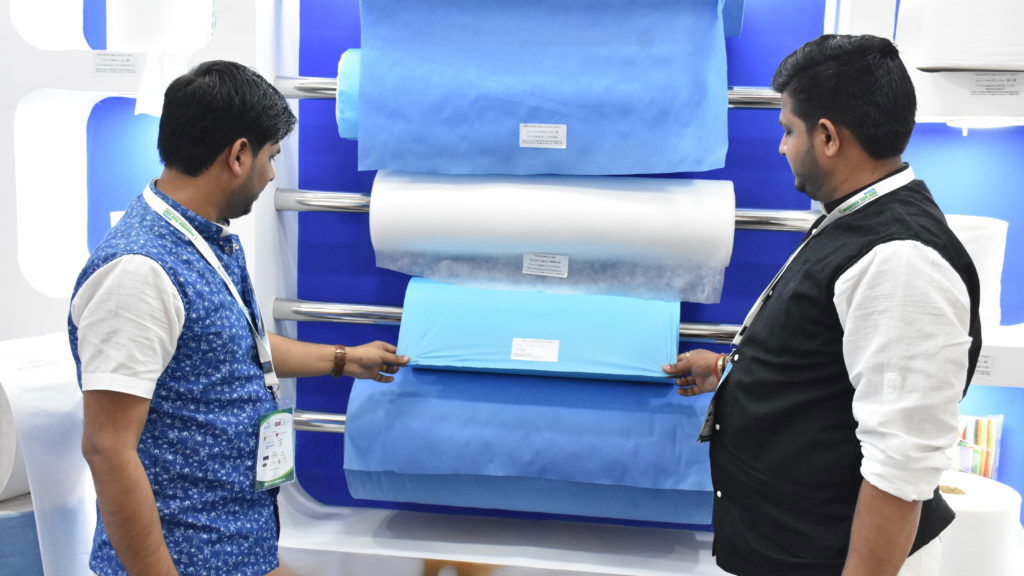 Get Free Sample Kit Of Our Fabric At Your Door Step
Online Order
Door Delivery
1-Click Quotation
FAQs
Is Non Woven Fabric Banned In India?
No, Not all; the non woven fabric less than 60 gsm is only banned for making non woven bags as per Plastic Waste Management Act 2021.
What is Non Woven Fabric Wholesale Price In India?
The wholesale price for non woven fabric is 100 rupees for a 5-ton quantity.
Who are Non Woven Fabric Suppliers Near Me?
We are a non woven fabric supplier based in central India. We have one 1.6 m SS beam & 3.2 m SSS beam manufacturing. We are based in Agra, Runakta Industrial Area.
We have served more than 13 thousand customers around India & globe & produced more than 4 thousand tons of material.
Who is a Non Woven Fabric Manufacturer In Telangana?
Favourite Fab is recognised as a non woven fabric manufacturer in Hyderabad, Telangana. We have customers from Warangal, Khammam & Nizamabad.
How Non Woven Fabric Roll Buy Online?
Buying Online non woven fabric can be done in below steps:-
Please send us your purchase order (PO) with GSM, colour, quantity, and roll size of the fabric required.
We shall send you the proforma invoice (PI); please check the same & confirm us the token amount.
After confirming the token, your material goes into production & shall be dispatched within 2-3 days when ready. That's it.
You will get an order id after placing your order & you may also get your transport bilty, final invoice & packing list while tracking the order.