Tirupur, the city of Tamilnadu located on the bank of the Noyyal River, has the potential to contribute to the textile industry.
Many people manufacture the non woven bags to serve the world, some manufacture face masks, bouffant caps, physical protective equipment, etc. In this blog, we are going to explain to you "How Non Woven is supplied by Favourite Fab in Tirupur's various regions."
Since the invention of nonwovens, the fabric has made our lives and everyday chores easier, such as after the invention of Mobile phones by Graham Bell and aeroplanes by the Wright brothers. Nonwovens have changed our life in a wide span.
Now, getting non-woven fabric beyond your country is not a hard net to crack. Favourite Fab has served more than 45+ countries. Some examples are Brazil, Somalia, Sri Lanka, Nepal, the United Arab Emirates, the United States of America etc.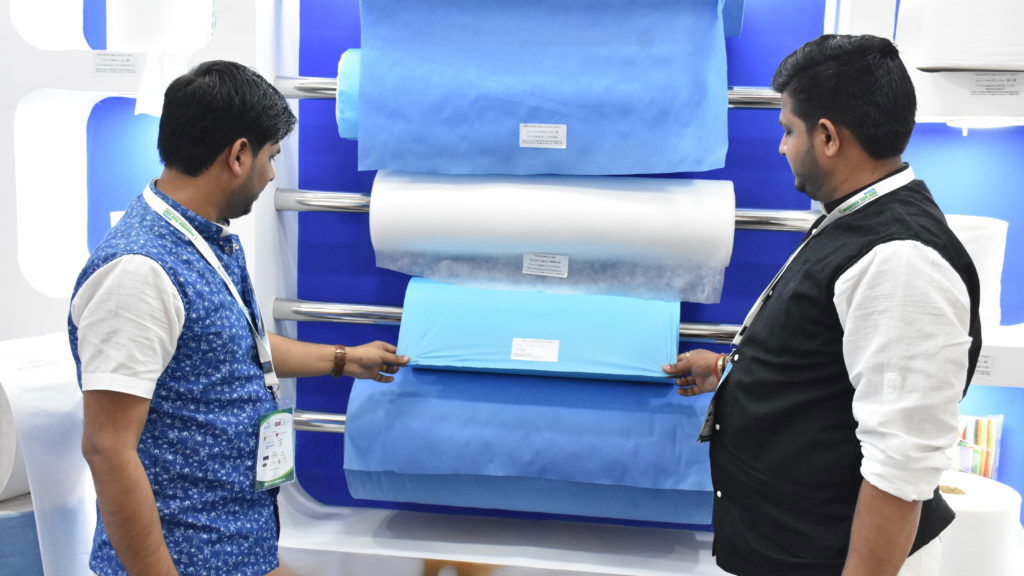 Get Free Sample Kit Of Our Fabric At Your Door Step
Online Order
Door Delivery
1-Click Quotation
Purchasing non-woven wholesale is wise talk. We get lesser freight cost, minimal processing, and one-time caring in purchasing fabric. If you are looking for Cheap Non Woven Fabric, you may compare the samples of Favourite Fab with others. Also, you may get a suitable Non Woven Fabric Price which gives you a gentle idea in deciding to purchase the fabric.
Finding nearby Non Woven Fabric Suppliers In Tirupur is fine. However, if your nearby manufacturer is not capable of understanding your requirement, one has to switch to others.
You may try Favourite Fab, our best price-quality fabric that would tend you to calculate the freight plus material cost till your location. Hopefully, you would get the beneficial results and would purchase.
One of the magnificent qualities of nonwoven is that it is superficially durable if reused. Another attribute is that it has amazeballs filtration. Beyond this, non-woven fabric has adaptable qualities like
Splendid Absorberbing Capacity
Microorganism Filtration
Softness
Water Repellency
Customisable Quality
Low Price Non Woven Fabric
For the clients having a bag manufacturing unit, there must be a strong bonded fabric at a lower price. This results in reach till Favourite Fab, a leading supplier in Tirupur, Tamil Nadu. We suggest such manufacturers mail us at sale@favouritehub.com or call us at +91 8800775462.
The GST Rate for nonwoven is 12 % in India.
You may contact a Non Woven Fabric Supplier in Tamilnadu to have a sample fabric to compare it with Favourite Fab. We are capable of combining your desired qualities in our fabric in numerous ways to manufacture a featured fabric for you.
The non woven fabric manufacturers produce the fabric with special attributes as instructed by the client, Favourite Fab is a leader among them. Despite all of these promotions which are given by us, some are those who are still not aware of us and lack the benefits.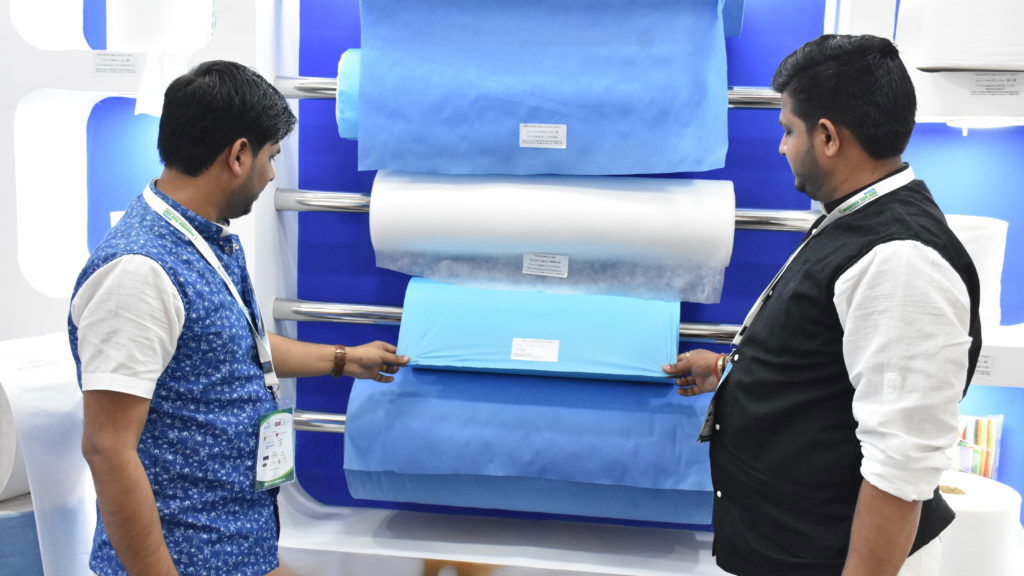 Get Free Sample Kit Of Our Fabric At Your Door Step
Online Order
Door Delivery
1-Click Quotation
Which quality is best for you? The answer to this question varies according to industry. If you are in the Medical industry, virgin quality containing 100% PP would be perfect for you.
If you are in the Packaging industry the customisable quality at a competitive price would be the Diamond of the ring for you.
Well, here we are trying to make you aware of Favourite Fab which is capable of providing rolls of width up to 126 inches, our Tamilandu clients give us the noun as Non Woven Fabric Roll Manufacturer.
Nonwovens are being used in numerous ways by society, ranging from filtration to covering crops, and packaging to chair backing. Due to such multi-optional uses, many people are being aware of non woven per day.
Favourite Fab is a capable manufacturer to supply in Tirupur with 9.5 tons of production capacity per day.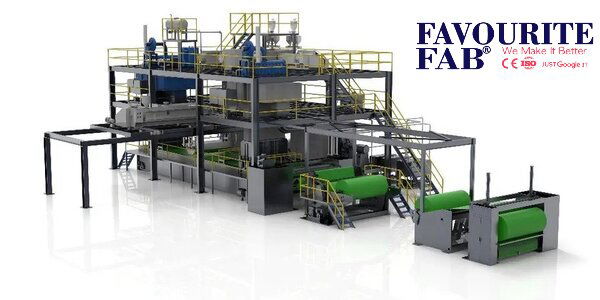 Now, India is a capable nation of providing opportunities to the textile industry. Nonwovens are also part of the textile market.
Many years passed, in finding a suitable material for the medical industry. Nonwoven passed all the tests with perfect match results. Now, there is no other fabric option for the medical industry. The industry uses the fabric in medical face masks, bed sheets, drapes, dressings, protective equipment, show covers, etc.
The people in Tamilnadu, want a strong option in the field of nonwovens. The lack of customisable quality, swift response, and sale support are some major points which are searched by clients of Tamilnadu.
Favourite Fab has analysed the needs of the people of Southern India. It is now prepared to supply you the peerless quality at a competitive price.
There are prevailing features which are the cause of the counting of Favourite Fab among top manufacturers:-
Customisable Quality
Swift Response
Fine Pattern of Material
Various Color Range
Hydrophilic Features
The breathability of the Fabric
After Sale support
The wipes market of non woven industry is assumed to have a value of 26.1 Bn USD by 2025 as per Smithers' Report.
Here we have shown the non woven spunbond material sold by Favourite Fab at Various locations in Tirupur, Tamil Nadu.
| | |
| --- | --- |
| Places | Material Sold in Ton |
| Tirupur 641606 | 8 |
| T.N.K Puram | 9 |
| Ammapalayam | 5 |
| Bharathi Nagar | 8 |
| Asher Nagar | 7 |
| Goundampalayam | 5 |
| Kumarananthapuram | 6 |
| Easwaran Nagar | 5 |
| Karuvampalayam | 4.5 |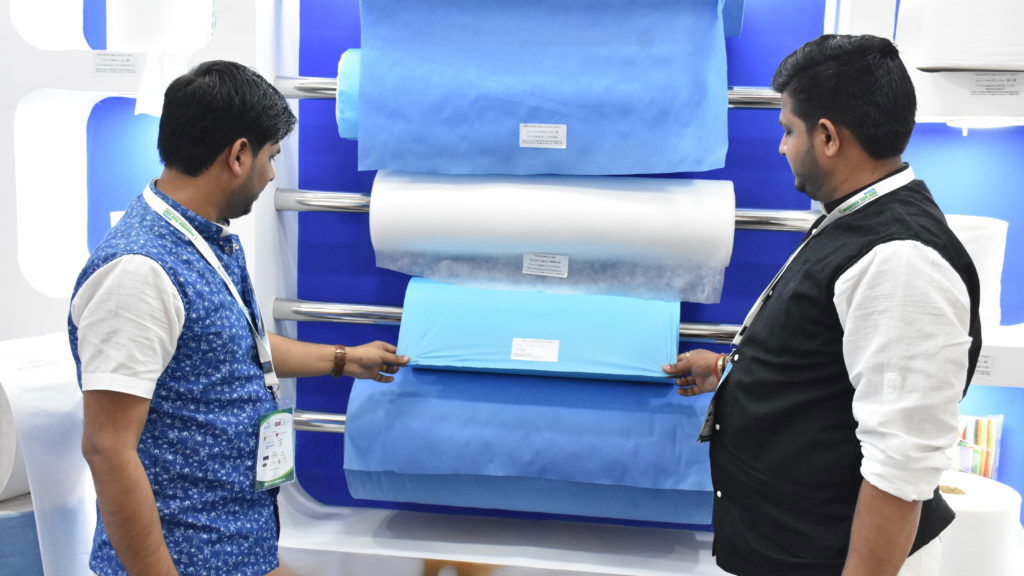 Get Free Sample Kit Of Our Fabric At Your Door Step
Online Order
Door Delivery
1-Click Quotation
Conclusion
This article was to let you know about the reach of Favourite Fab, the market prominent till Tamilnadu. Hopefully, you would get to know all the important information regarding ordering Fabric at Favourite Fab. For more inquiries, you may call us on +91 8800775462.
People Want to Know
Mr. Palaniswami from Valasupalayam having his unit in Murungapalayam wants to know about suitable GSM for non woven bags.
Sir, the suitability of GSM is based on your market trend. The general range is 40 to 120 gsm.
Mrs. N. Iyyer of Odakkadu wants to purchase spunbond fabric for face masks. She wants to know about the MOQ.
Ma'am, the MOQ is 1 ton for each layer of the face mask.
We also got more inquiries by email from T M S Nagar and Weavers Colony, Tirupur, you may call us to know more about the same.
Thank you! Have a Great Time!