Vapi is a beautiful town in the Valsad district of Gujarat. Vapi in Sanskrit means a water body; let us keep this water body clean with non woven fabric.
Vapi is surrounded by Dadra & Nagar Haveli and Daman and Diu, a prosperous industrial town that is the hope of many lives & a cause of a lot of material manufacturing. Non Woven Fabric is one of the materials manufactured in Vapi. Being near Mundra Port, Vapi is a superior point of sale for spunbond non woven fabric manufacturers.
Let us together explore more about the characteristics of town Vapi in relation to non woven fabric and how Favourite Fab can help the buyer of non woven fabric in Vapi.
The PP non woven fabric is made using a specific technology called "spunbond." The spunbond fabric is used in many applications like use and through diapers, hygienic and medical textiles, packaging, filtration, the back lining of furniture, mattress, carpets, etc.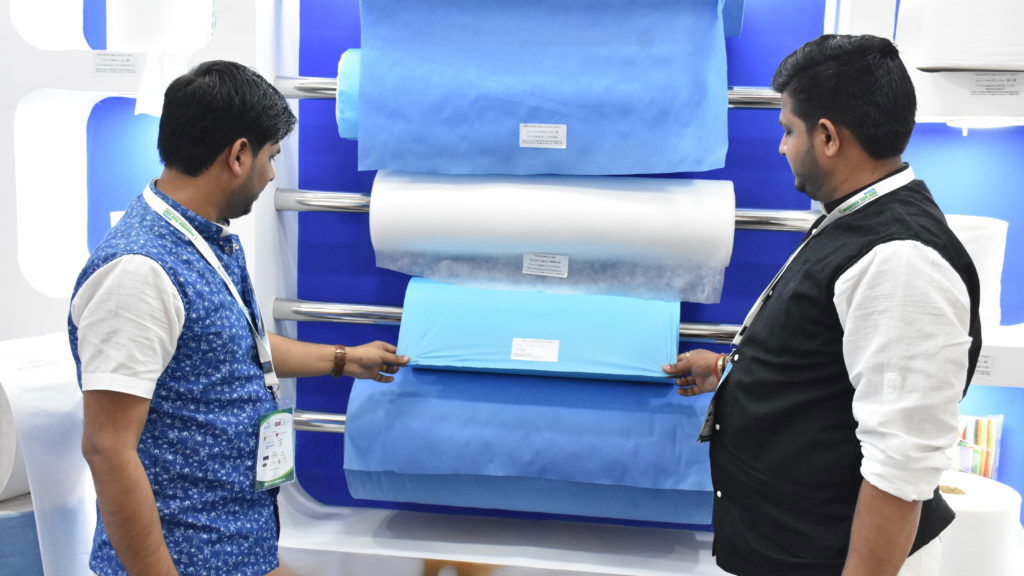 Get Free Sample Kit Of Our Fabric At Your Door Step
Online Order
Door Delivery
1-Click Quotation
The specifications of nonwoven fabric are given below:-
The durability of the fabric
The bond strengths of the fabric
Multi-color options
Lower cost
Good filtration
Various quality ranges
Export level fabric
| | |
| --- | --- |
| Name | Non Woven Cloth |
| Composition | Polypropylene (PP) |
| Weight of A Roll | 40-80 KG or As Per Order |
| Width of A Roll | 63" & All sizes |
| Colour | Black, Ivory, Red, M. Blue Or As Per Order |
| Pattern | Plain |
| Certificates | ISO, GMP, FDA, NITRA, CE |
| MOQ | 1000 kg (1 Ton) |
Following are the more properties of PP non-woven cloth shown here by Favourite Fab:-
Higher Filtration Capacity
Cheaper Cost
Multi Colour
Strong bonding
Lightweight
Available in many GSMs
Available in many width sizes
| | |
| --- | --- |
| Brand | Favourite Fab |
| GSM | 40 gsm or As Per Order |
| Material | Non Woven Fabric |
| Composition | Polypropylene (PP) |
| Usage/Application | In Medical, Bag, Agriculture, Mattress Industry |
| Features | Strong FibresFine PatternDurableManufactured Untouched |
| Packaging | In ROLLS, wrapped with Shrink + Raffia |
| Price | 90 Rupees Per KG |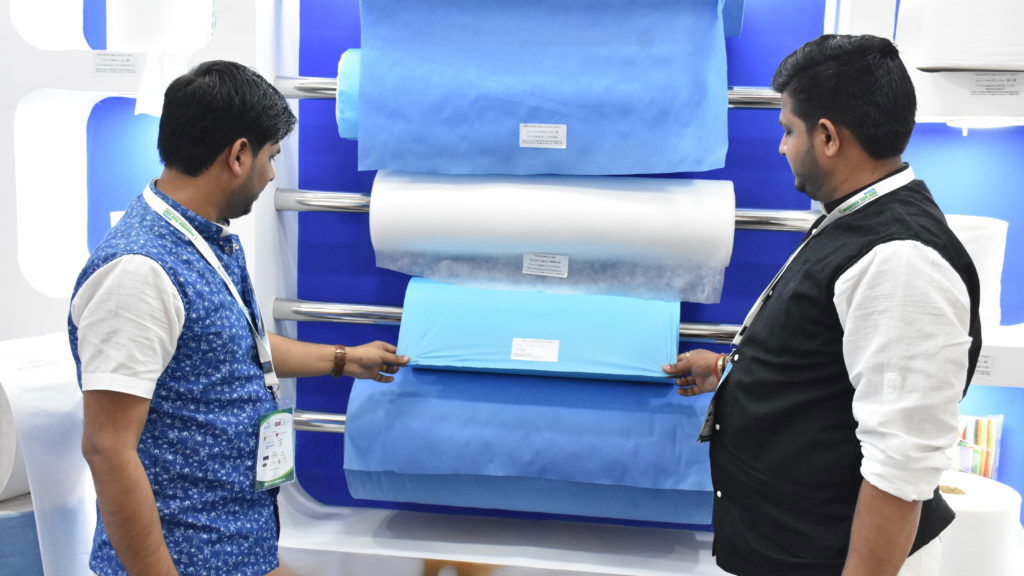 Get Free Sample Kit Of Our Fabric At Your Door Step
Online Order
Door Delivery
1-Click Quotation
The Clients of Vapi, Gujarat, served by Favourite Fab
Here we have mentioned some mail quotes which we receive from the customers of Vapi, Gujarat:-
Mr. Surendra Patel from Gidc and Karvad, Vapi, Gujarat, mailed us how Favourite Fab can help us start a non woven bag manufacturing business.
Mrs. Rajni Jain from Chhiri, Vapi, wants to know about sanitary napkin raw materials. Here we have given some details:-
Yes, we provide hydrophilic Pe film & sms fabric used in sanitary napkins.
Mr. Ravi Lal Gada from Ranchhodnagar & Chala wants to confirm if Favourite Fab can provide Anti-static SMMS fabric for making electrocardiogram covers.
Favourite Fab supplied 4 & 6 tons of hygienic SMMS fabric & packing 60 gsm spun-bond fabric in Degam.
Favourite Fab, a subsidiary of Favourite Fruit Preservation Pvt Ltd, one of the Preeminent manufacturers among Non Woven Fabric Manufacturers In Gujarat, is dedicated to producing the superior & exclusive qualities of spunbond filter fabric at reasonable costs. Our organization has achieved a distinguished position in non woven industry for the punctual & safest delivery of the material.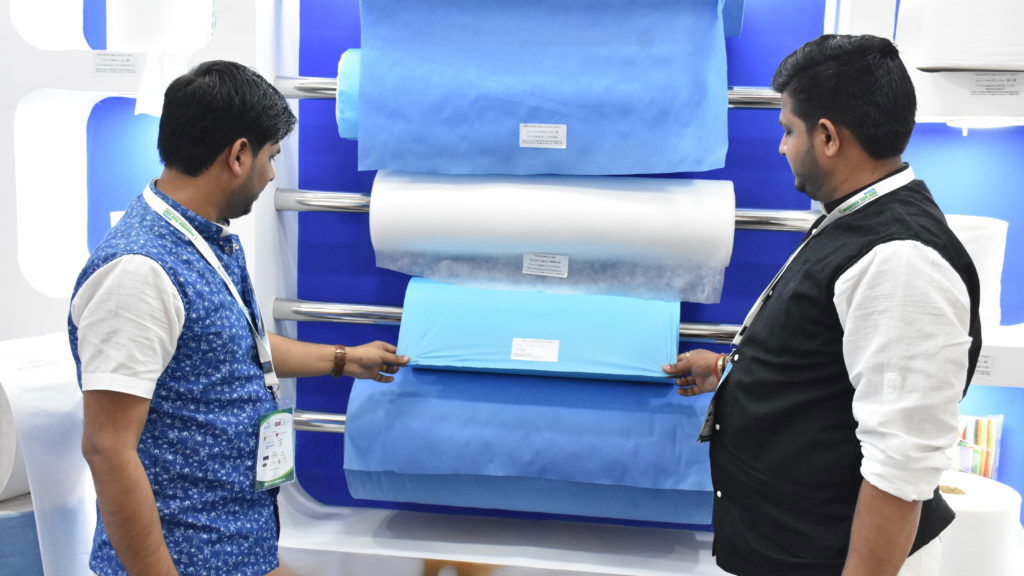 Get Free Sample Kit Of Our Fabric At Your Door Step
Online Order
Door Delivery
1-Click Quotation
Favourite Fab has a customizable & expanded range of spunbond packaging fabric for the top clients of Surat, Gujarat. We keep in mind our client's satisfaction & work on providing the most customized fabric, which would be both desirable and cost-effective.
A dime-a-dozen phrase comes true at Favourite Fab, which uses premium quality PP polymer to manufacture top quality non woven, and persuades towards supplying top-notch attributes of non woven cloth in Gujarat.
Best Quality Non Woven Fabric Manufacturer In Vapi
The Non Woven Fabric Supplier In Vapi visited the factory of Favourite Fab to find out the approach we are implementing. We use state-of-the-art technology for the mainframe and develop the non woven cloth in Vapi in full compliance with the compelling confines of the industry. Soft Feeling, tearfulness, durability, and export quality are characteristics of the fabric we supply.
The Non Woven Fabric Wholesaler In Vapi from GIDC gives us an order of 10 tons of material every month for exporting the same. Cross-checking with global level standards, our spunbond fabric is prepared with the experienced hands of the market. Favourite Fab manufactures spunbond fabric freshly, which gives you a fabric that is not kept in a warehouse for years; this decreases the strength of the fabric over time. We have a production capacity of up to 10 tons per day which is more than enough for various Non Woven Fabric Suppliers from India or abroad.
Best & Cheap Non Woven Fabric
As the years passed, since 2011, Favourite Fab made an effort to join hand to hand, being an 8 to 120 gsm Non Woven Fabric Roll Manufacturer.
The Bag Non Woven Fabric Manufacturer In Vapi cannot provide the people with the desired quality, which is cost-effective and top-selling. The market's strong desire is correctly understood by Favourite Fab, which adheres to international-level parameters, for example, ISO and FDA.
In some African countries like Somalia and Nigeria, we have supplied Export Quality Non Woven Fabric which was very cost-effective. Favourite Fab has emerged to be a popular name in non woven industry for providing customizable quality fabric.
Non Woven Fabric Gst Rate
The goods and service tax on non woven fabric is 12%.
All manufactures the fabric, but who is top of them, the top is who, who keeps in mind the need of the customer:- superior quality as well as competitive Non Woven Fabric Price; this is the approach embraced by Favourite Fab to supply the main spun melt fabric to numerous Non Woven Fabric Suppliers In Vapi those are based in Faliya Dungra, Balitha, Namdha, and Daman Road, etc.
Favourite Fab, as Vapi Non Woven Fabric Manufacturer, exporter, and supplier, is a principal producer of spunmelt fabrics with various attributes. We are expertise in offering a customizable range of fabrics which is liked by our clients and fabricated by selecting top-quality raw material. We provide material to suppliers of Daman Ganga Industrial Estate.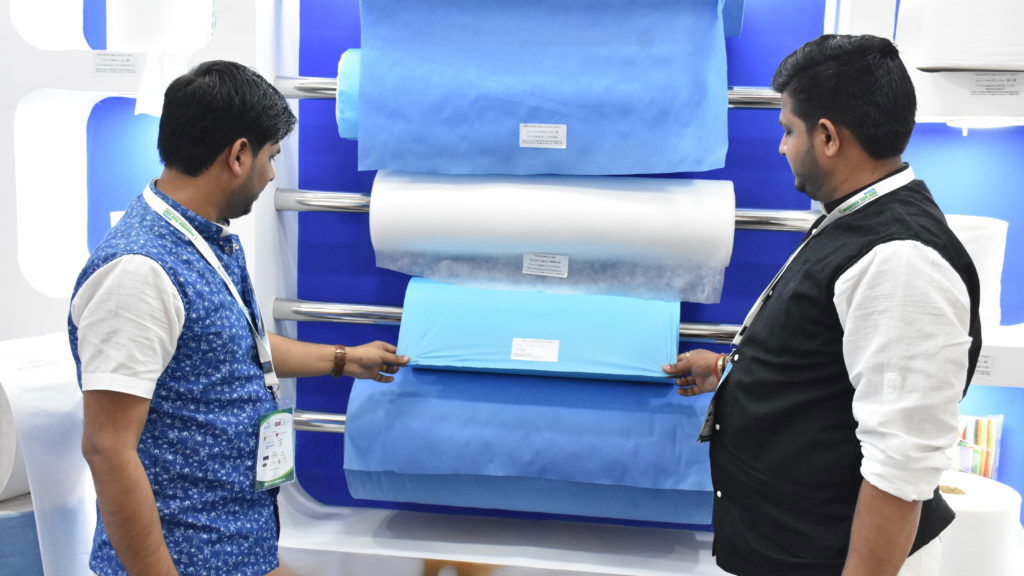 Get Free Sample Kit Of Our Fabric At Your Door Step
Online Order
Door Delivery
1-Click Quotation
FAQs
Who are Non Woven Fabric Manufacturers In Ahmedabad?
Favourite Fab is one of the preeminent manufacturers of non-woven fabric, which provides material in Ahmedabad, Surat, Vapi, Gandhinagar, and Mundra, Gujarat.
How can I get samples from Non Woven Fabric Manufacturers In Mumbai?
You need to call +91-8800775462 or mail sale@favouritehub.com; our team shall get back to you within a working day. Our samples are free of cost for our genuine customers, even if we offer them free delivery of samples.
How is spunbond fabric made?
The spun bond cloth is manufactured by processing the PP particles in such a manner to form spun from the same; now these threads of spun are used to form a web-like structure which is pressed over the machine & nonwoven fabric is formed. The pressing of the fabric gives it a diamond pattern as well as storing bonding.