Rajkot is one of the largest cities in Gujarat & growing so fast in non woven industry, Favourite Fab is with Rajkot clients to help in every regard.
Rajkot, one of the largest cities of Gujarat having the Aji river gone through it, is a hopeful city for non woven fabric industry. There are a lot of uses for nonwoven cloth from the rising Sun till Sunset in Rajkot, let it be face mask raw material, sanitary pads raw material, mattresses, furniture industry, and bag fabric all affected by spunbond fabric.
Favourite Fab, a brand & subsidiary of Favourite Fruit Preservation Private Limited are counted among the renowned manufacturers & suppliers of a special range of packaging non woven fabric & hygienic fabric. The spun bond non woven fabric is manufactured ensuring the high-quality polypropylene and other engineering substances that are purchased from top-class companies.
We offer the non woven fabric in various roll sizes, GSMs, colours, and qualities which are customer friendly. The specifications of our non woven fabric can be customisable as per the customer's requirement. The special ranges are for a hygienic industry and contain superior quality SMS fabric which is 100% bacteria-protected & breathable fabric which is anti-bacterial & also doctor friendly which allows the air to pass-through which and keeps away suffocation.
The spun bond materials sold are widely used for making gowns, doctor's drapes, bed sheets, face masks, sanitary napkins & diapers also, and D cut & W cut bags which are very useful for us.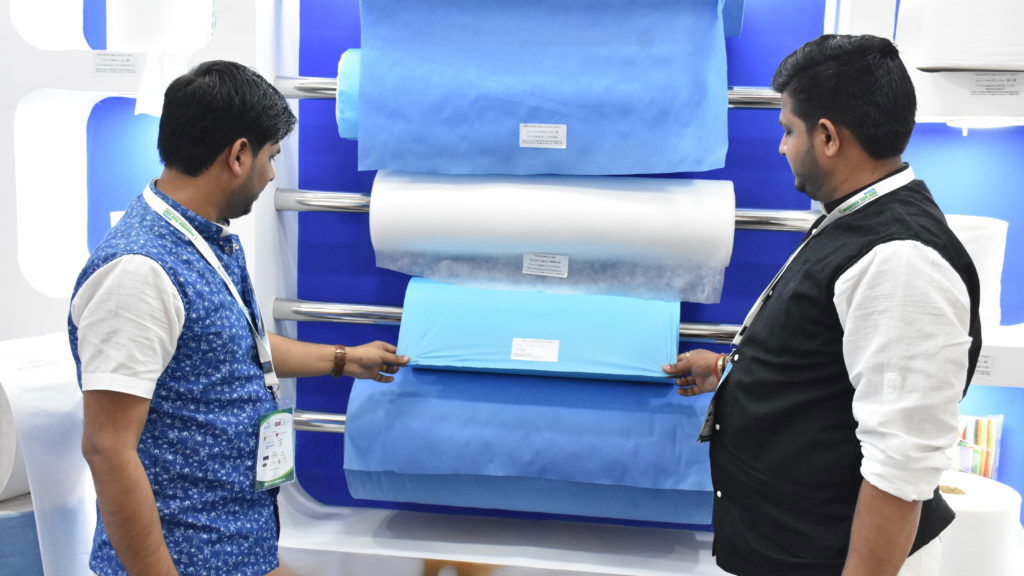 Get Free Sample Kit Of Our Fabric At Your Door Step
Online Order
Door Delivery
1-Click Quotation
Our customer Mr Shivam Rathi contacted us for manufacturing non woven bags from Bhaktinagar, Favourite Fab helped him in finding top-notch fabric.
The non woven fabric is used in making numerous materials that are useful in our daily life. One of the most important products is 3-ply face masks which are made from single
S spun bond fabric and Meltblown fabric. Also, it is widely used in making non woven bags like D-cut, W-cut bags and box bags.
These are used in grocery vegetables and household carrying of articles. For the agriculture industry, UV-treated non-woven fabric is used for making shade nets and fruit covers and crop covers.
Our customer Mr Shyam Rathi from Targhadi, Rajkot contacted us for making box bags of non woven fabric. They purchased us 80 GSM non fabric for making 8-ton box bags. We are happy to serve him. They also recommended Mr Navin Chauhan, having a unit at Balaji Industrial Area for making d cut non woven fabric bags.
Mr Ravindra Taneza from GIDC contacted us for SMS non woven fabric for making doctors' coveralls he purchased two times the material within 4 months he also purchased breathable non-woven fabric for making drapes.
Mr Arvind Jain of Samrat Industrial Area, Ahmedabad compared the quality of spun-bond fabric with other Non Woven Fabric Manufacturer In Ahmedabad. He found our material the best and purchased 5 tons of raw material from us.
Mr Ravindra Jain of Paddhari contacted us for 3-ply face mask raw material, he purchased 2 tons of each layer, and he recommended Mr Raghuveer Sharma of University Road, Rajkot to purchase material from Favourite Fab subsidiary of Favourite Fruit preservation private limited, familiarising as Non Woven Manufacturer In Rajkot.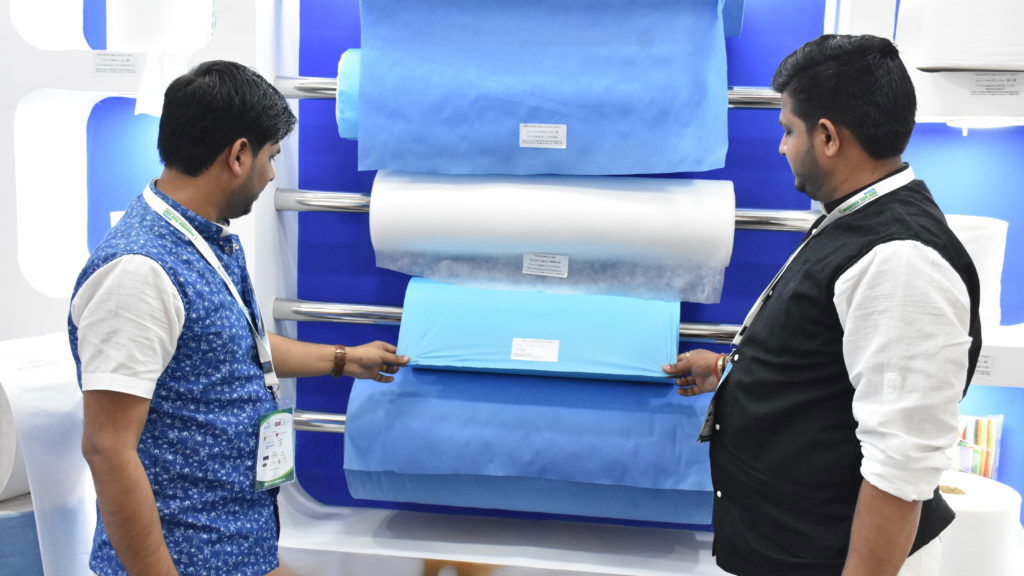 Get Free Sample Kit Of Our Fabric At Your Door Step
Online Order
Door Delivery
1-Click Quotation
Some of the special things which are given by Favourite Fab are
Superior Quality,
Dispatch On Time,
Fast Handling Of Queries.
| | |
| --- | --- |
| Name | Non Woven Fabric |
| Composition | Polypropylene (PP) |
| Weight of A Roll | 40-80 KG or As Per Order |
| Width of A Roll | 63" & All sizes |
| Colour | Black, Ivory, Red, M. Blue Or As Per Order |
| Pattern | Plain |
| Certificates | ISO, GMP, FDA, NITRA, CE |
| MOQ | 1000 kg (1 Ton) |
| | |
| --- | --- |
| Brand | Favourite Fab |
| GSM | 40 gsm or As Per Order |
| Material | Non Woven Fabric |
| Composition | Polypropylene (PP) |
| Usage/Application | In Medical, Bag, Agriculture, Mattress Industry |
| Features | Strong FibresFine PatternDurableManufactured Untouched |
| Packaging | In ROLLS, wrapped with Shrink + Raffia |
| Price | 110 Rupees Per KG |
The wholesale price is 90 Rupees per Kg plus GST. If you want the latest wholesale price of non woven cloth you may contact us.
The people from Rajkot have a very good option to check the raw material of pp non woven from Favourite Fab, they may ask for a sample kit for comparison of non woven cloth with other Non Woven Fabric Manufacturers In Rajkot.
Many of the customers are glad after finding our superior quality fabric best.
It is said a dime a dozen but we provide you more than the value of our non woven cloth.
The Government of India is supporting the textile industry, during Covid, the non woven fabric was the most important material which helped keep Covid away & fight for frontier workers as well as Normal citizens.
The one of leading organisations that fought Covid is Favourite Fab which helped to fulfil the demand & supply which was raised during the period of Covid 19.
This was one of our important Blogs in the series, I hope it gave you a lot of knowledge. Please keep reading our blogs to continuously take the non woven industry knowledge.
Thank you.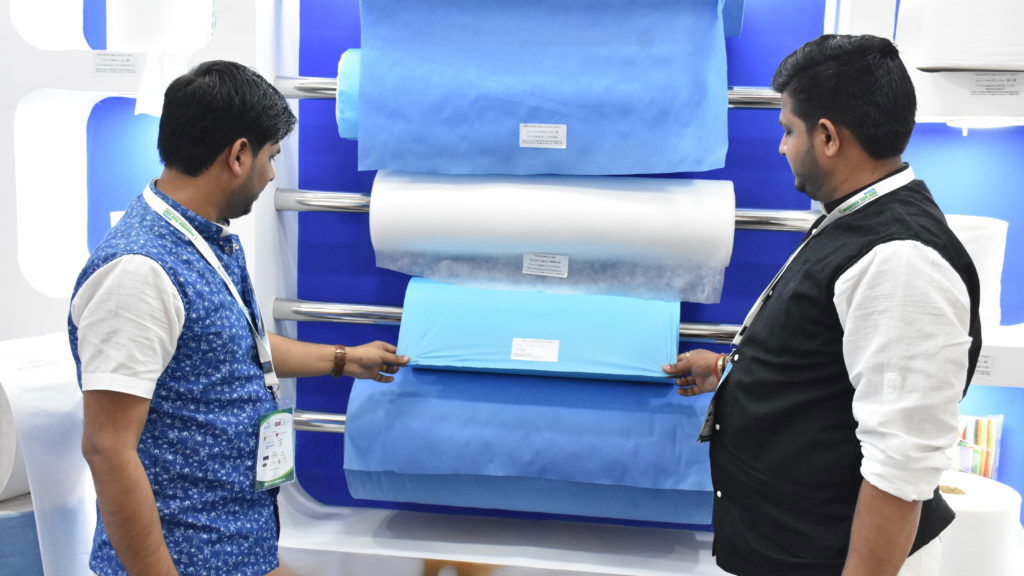 Get Free Sample Kit Of Our Fabric At Your Door Step
Online Order
Door Delivery
1-Click Quotation
FAQs
Is Non Woven Fabric Banned In India?
No, as per the plastic waste management act, nonwoven fabric less than 60 GSM is only banned for making non woven bags.