Favourite Fab goes down to business for providing the preferred nonwoven. Hold water & know the best price of nonwoven cloth.
Madurai, situated on the bank of the Vaigai River, has a vital role in History. Gradually, the contribution of Madurai is becoming notable in the Textile industry. Nonwovens are significant products in the textile industry.
The people of Madurai become glad when they know that ordering the nonwoven fabric has been a cakewalk since the arrival of Favourite Fab in the market. Now, Madurai customers will purchase superior quality nonwoven fabric in Madurai; see eye to eye with us.
They provide us with the specification & we manufacture the customizable fabric at an affordable price. In addition, we have learned a lot from our customers & have modified ourselves from regular intervals.
In this article, we will try to find Favorite Fab's attributes that benefit Madurai's historical city most.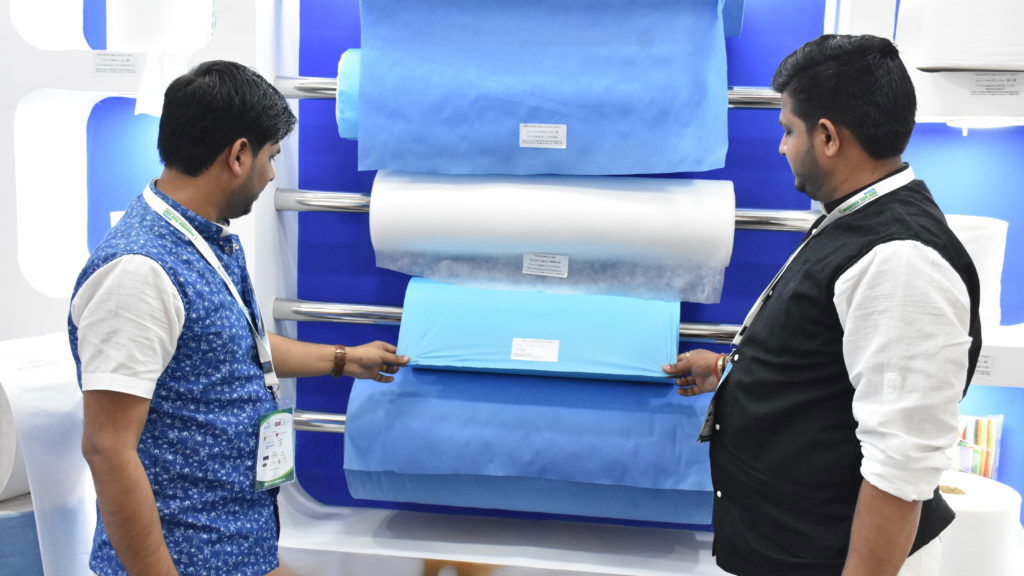 Get Free Sample Kit Of Our Fabric At Your Door Step
Online Order
Door Delivery
1-Click Quotation
AAMI Level 1 to 4 Passed with full range.
Prominent filtration of pathogens and fluids
The Material is softer than feather, manufactured using state of the art technology.
Tearing Resistant
Lower Lint
The breathability of fabric ensures comfort during long tasks.
Brand
Favourite Fab
GSM
40 gsm or As Per Order
Material
Non Woven Fabric
Composition
Polypropylene (PP)
Usage/Application
In Medical, Bag, Agriculture, Mattress Industry
Features
Strong Fibres
Export Quality
Fine Pattern
8 to 120 GSM
Durable
Anti-bacterial
Manufactured Untouched
Packaging
In ROLLS, wrapped with Shrink + Raffia
Price
110 Rupees Per KG
Roll Length
400-3000 Metres
Country Of Origin
INDIA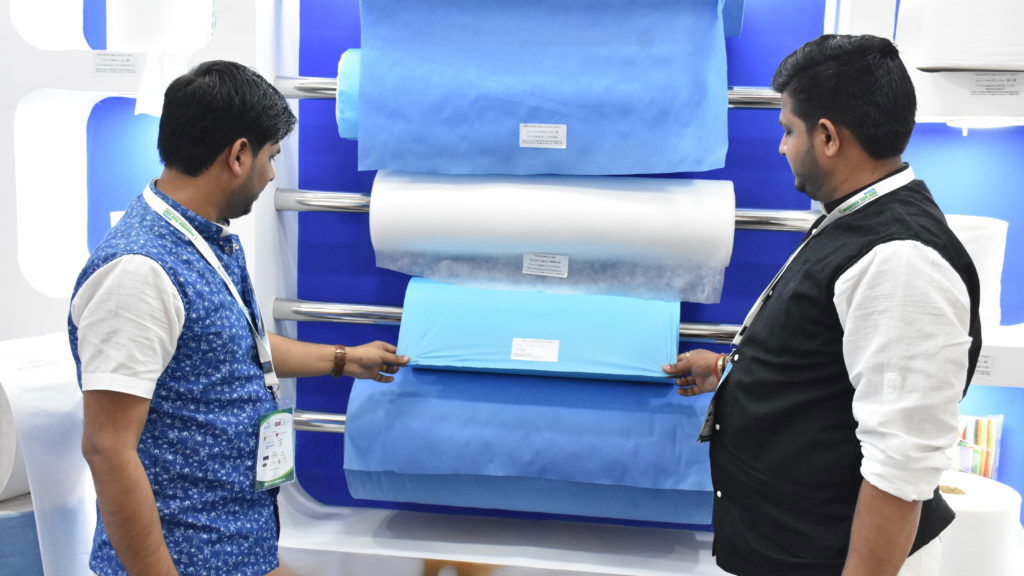 Get Free Sample Kit Of Our Fabric At Your Door Step
Online Order
Door Delivery
1-Click Quotation
| | |
| --- | --- |
| Description | Data |
| Price & Quantity | 90 Rupees & 1000 KG |
| Trade Information | Supply Ability more than 10 ton per day |
| Product Description | |
| Bond Type | Spun Bond |
| Texture | Medium |
| Length | 63 Inches |
| Technics | Non Woven |
| Fabric Material | PP |
| Color | As per Order |
| Pattern | Plain |
| Style | Plain |
| Preferred Season | All Seasons |
| Delivery Time | For MOQ 3 days |
| Packaging | Shrink+Raffia |
Some customers are looking for raw bag material; we want to inform them that Favourite Fab manufactures customizable quality fabric for bag manufacturers which have the following properties:-
Higher Strength
Lower Side Wastage
Multicolor option
Strong Bonded Fabric
40 to 120 gsm
Roll width up to 126 inches
The Non Woven Fabric For the Automotive industry is a strong bonded fabric with higher thickness.
Favourite Fab leverages manufacturing techniques to ensure the latest quality material reaches its customers. We are relaxed about working for our customers.
The products manufactured by Favourite Fab are NITRA, ISO recognized; we also test them in our internal labs. Our quality control team duly checks the fabric AAMI levels, Breathability, blood penetration test, and elongation.
Getting nonwoven in Tamilnadu is now a matter of around the clock. You may call or mail us at +91-8800775462 & sale@favouritehub.com, respectively. Customers of Tamil Nadu reach Favourite Fab to achieve their sustainability goals.
Recently Favourite Fab started an order tracking facility, which lets you know the actual time stage of your order. This would be helpful for Chennai clients as there would be no hustle in asking the order stage again & again.
You must hold water with us as Favourite Fab is renowned as Non Woven Fabric Supplier In Madurai for its following properties:-
Realtime color updates
Customizable quality fabric
No-Cost Sample Kit
Swift Processing of your order
The material purchased wholesale is essential when you order the same again after a few days. Bulk order has the following features:-
Less Processing
Lower Freight Cost
Multi Color Option
Best Price
You may compare the Top Non Woven Fabric Manufacturer samples with Favourite Fab and know the difference.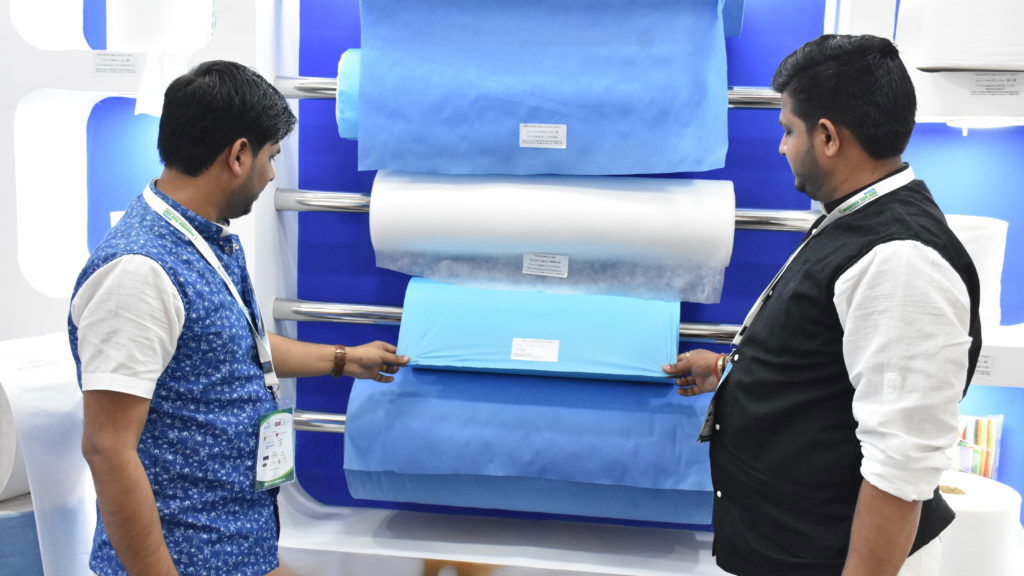 Get Free Sample Kit Of Our Fabric At Your Door Step
Online Order
Door Delivery
1-Click Quotation
In 2011, our hon'ble director went down to business & contributed significantly to establishing a solution to offer quality nonwoven to clients.
He took the bull by its horns & got a noun as a renowned manufacturer. He also got recognized in South India as Madurai Non Woven Fabric Manufacturer.
The Cheap Non Woven Fabric is especially for the bag clients that want to produce a competitive bag taking the best quality material at an affordable rate.
The non woven fabric is packed in roll form. A Standard roll is approx. 40-50 Kg weight. Favourite Fab sells the material per Kg, Non Woven Fabric Gst Rate is 12%.
Here is a table that will give you an idea about the type of nonwoven fabric supplied in various places in Madurai.
Conclusion
In this article, we tried to explain the nonwoven industry's features, uses, and some essential facts. The benefits to Madurai clients and our material supplied in Madurai are also mentioned. The article gave you much information. Thank you. We make it Better!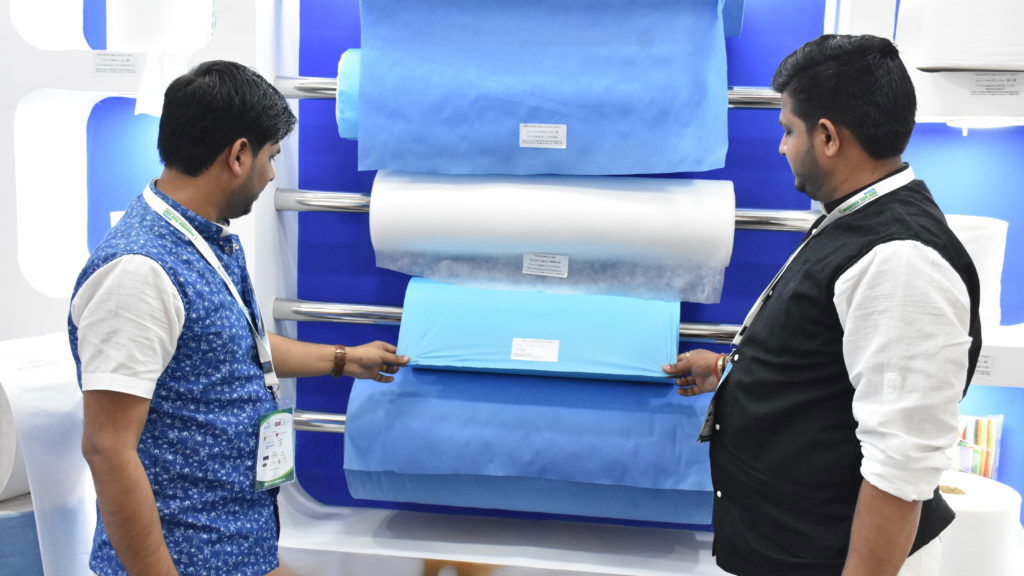 Get Free Sample Kit Of Our Fabric At Your Door Step
Online Order
Door Delivery
1-Click Quotation
FAQs
What is Jayashree Spun Bond Madurai Address?
You may contact us at +91-8800775462 to learn more about the same question.
Where did you supply material in Madurai, Tamil Nadu?
Favourite Fab recently supplied material in the following places:-
Theppakulam, 625009
Kamarajar Salai
Iravathanallur
At North Masi Street, we supplied 5 ton SS fabric, 7 ton bag non woven at Nehru Nagar, and 3 ton spunbond for a face mask at Balarangapuram.
What is Low Price Non Woven Fabric?
It is such a nonwoven product that is genuinely affordable to the customers. Usually, bag manufacturers benefit from it.
Who is Leading Export Quality Non Woven Fabric Manufacturer?
In India, Favourite Fab, a subsidiary of Favourite Fruit Preservation Pvt Ltd, is a leading export quality fabric manufacturer; they have supplied the material in Ecuador, Vietnam, United Arab Emirates, the USA etc.
What is Non Woven Fabric Price?
The nonwoven fabric price is 90 Rupees Per Kilogram at Favourite Fab.
Who is a Non Woven Fabric Manufacturer Near Me?
Being established in central India, Favourite Fab is a nearby manufacturer for most citizens of India.
We are located at Runkta Industrial Area, Agra, Uttar Pradesh.