Non Woven Fabric Manufacturer In Jaipur
Jaipur, the pink city is delighted to sustain its heritage with non woven fabric, Favourite Fab is the leader of the industry.
Jaipur is the largest & capital city of Rajasthan, one of the cities of the Golden Triangle tourist circuit. The city must remain healthy & cleaner thus non woven cloth is important in this regard.
Favourite Fab is a major manufacturer & provider of non woven spunbond material. The fabric is made with the top-quality PP granules under the supervision & guidance of our expert team. The entire range of fabric is famous for the following features:-
Great Durability
Perfection
Customisable Characteristics
Colorfastness
Favourite Fab offers versatile non woven fabric which is being used in Health, Hygiene, Sanitation, Packaging, Agriculture, Mattress Industry etc.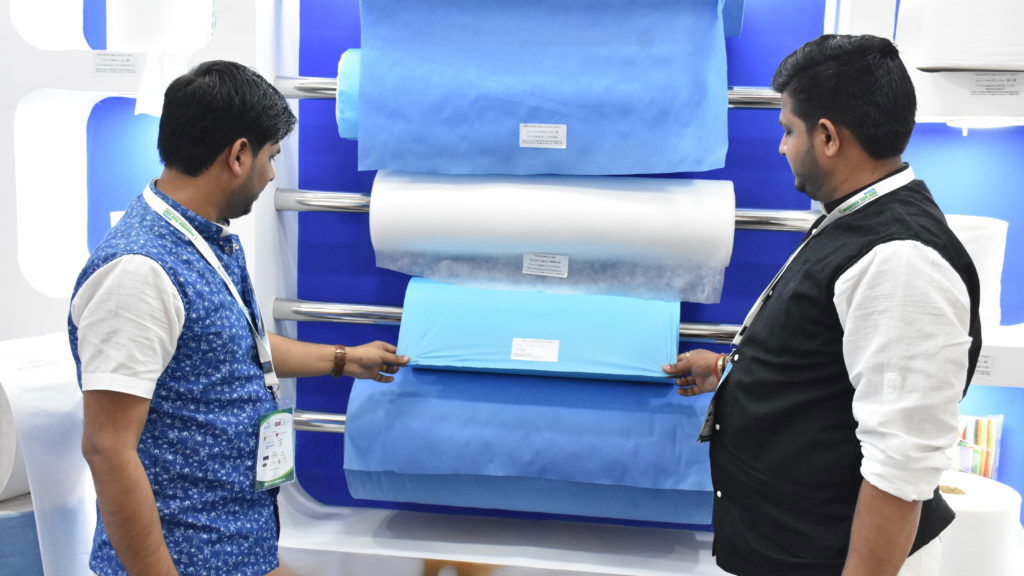 Get Free Sample Kit Of Our Fabric At Your Door Step
Online Order
Door Delivery
1-Click Quotation
Jaipur is just 4 hours away from Agra. You may get your desired quality non woven material at an affordable price from Favourite Fab. We have updated our technique of manufacturing the spunbond fabric to the following level:-
Hydrophilic fabric: this fabric is specified to absorb water, it is helpful in sanitary napkins & diapers.
Anti-static non woven: The fabric which prevents the static charges, this helps make cover of electronic devices.
The dream of being Best Non Woven Fabric Supplier In Jaipur is not achievable without our enthusiastic & workaholic production team, who cares for the production & dispatch of the material on time. Mr Manish Kushwaha, our communication manager, keeps clients updated about the order handling of the online tracking portal of Favourite Fab. Mr Sourav Garg, COO, of Favourite Fab, is a multi-talented personality who handles the whole production ensuring desired quality material is unloaded towards you on time.
Our Useful blog segment is known as "News & Update" which gives you updated knowledge about Non Woven Fabric Manufacturers In India.
Those who want to do deep research for Jaipur Non Woven Fabric Manufacturer & other topics may visit our blog section:-
Location Wise blogs
Product wise blogs
Regular Updates
Important Material for Non Woven Industry Businesses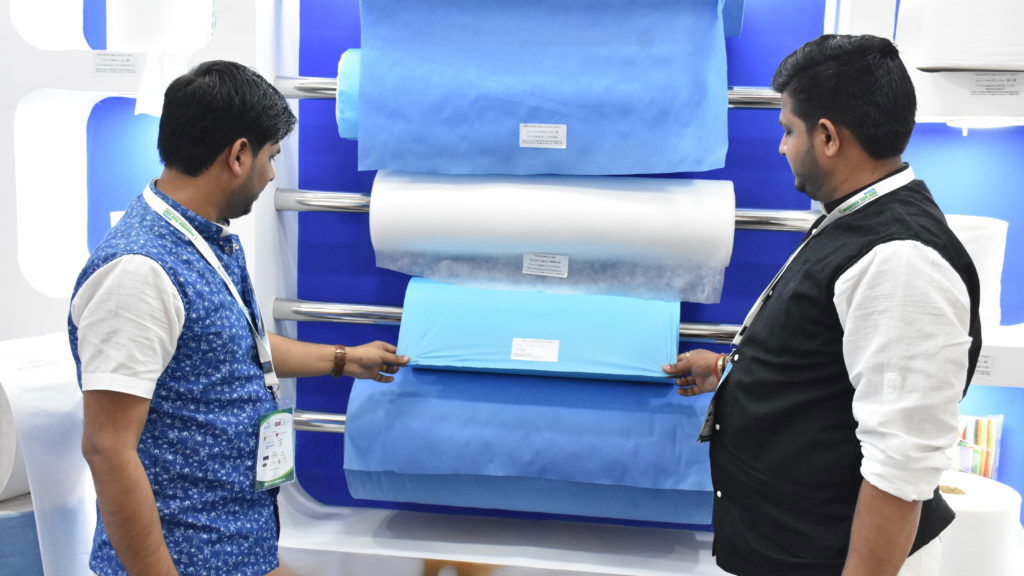 Get Free Sample Kit Of Our Fabric At Your Door Step
Online Order
Door Delivery
1-Click Quotation
The purchasing of the material in bulk is beneficial give you the following benefits:-
Lower freight cost,
Best rate,
Multiple colour range
You may find the properties of Top Non Woven Fabric Manufacturers & you may compare & decide who is Export Quality Non Woven Fabric Manufacturer selling the material at the best price.
The Non Woven Fabric In Jaipur comes with our various quality ranges such as:-
Virgin Quality
V-Fresh Quality
Normal Quality
N-Fresh Quality
Standard Quality
Economy Quality
You may ask about the Non Woven Fabric Price from our Exeter & erudite team, we focuses on providing superior quality at an affordable price rather than the method used by
Low Price Non Woven Fabric Manufacturer or Cheap Non Woven Fabric Manufacturer.
The roll size ranges from 2 to 126 inches & our standard roll length is 2500 to 3000 metres. Thus the standard weight of the roll varies from 40 to 60 kilograms. You must ask Non Woven Roll Price, for example, our Fresh quality 60 Kg roll has a price of 5900 Rupees.
The wonderful experience which many customers faced while ordering the non woven fabric was common & it has been described here so specifically that one can get the idea about the attributes of Favourite Fab, one of the Leaders among Non Woven Fabric Suppliers In Jaipur
The swift responsible team
The customisable quality material
Fantastic tracking of your order
Just 25 min for Proforma Invoice
Samples at Your Door Steps
It takes two to tango, we are half story unless our customers, we are wondering if you get delighted after getting our non woven fabric demo sheets.
Because our fabric which is the best result of the Best Quality Non Woven Fabric Manufacturer In Jaipur is available up to 126″ shaft & GSM ranges from 8 to 120, we have three layered SSS manufacturing with hydrophilic treatment. This gives a one-stop solution for customers belonging to the Hygienic & Medical sectors.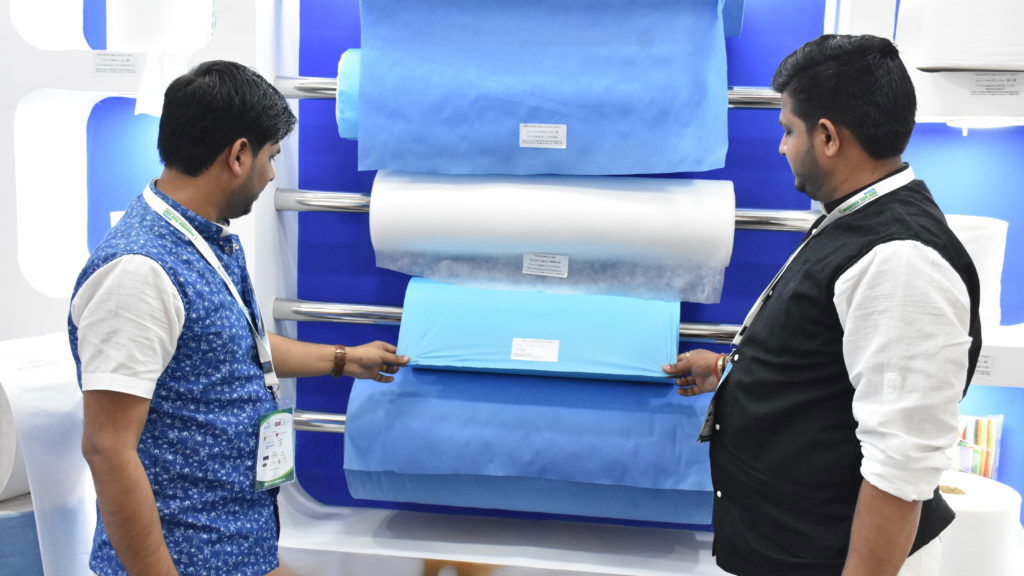 Get Free Sample Kit Of Our Fabric At Your Door Step
Online Order
Door Delivery
1-Click Quotation
Strong Bonded fibres
Multi Colour Fabric
All Rolls Sizes suitable for bag making e.g. 40, 46, 38 etc.
You may order a minimum of 1 ton.
Best Machine Manufacturers Contacts
Invitation to Have a meeting with our COO sir.
We have admirable UltraViolet treated fabric which has extraordinary features in the cultivation field. The farmer's delight is our delight & it is also the country's delight. The farmer gets full healthy cultivation of his crops, let it be any weather & pesticides attack.
UV treatment
Durability
Two seasons Guarantee
17, 20, 23, 25 GSM fabrics
Now, some industries such as mattresses, interlining & coat covers are being aware of the versatile use of non woven cloth.
Favourite Fab as Bag Non Woven Fabric Manufacturer In Jaipur provide full clarity about the uses of spunbond fabric :-
Enduring Fabric
Firm Fibres
Available in Various Roll Sizes
Available in Required GSM
The non woven fabric has the property to be sealed by heat & stitch which enhances its features.
The team of experts provide full-time support & clarification about the uses. We send free-of-cost sample kits to our genuine customers at their doorsteps. We have the land of Rajasthan, UP, Bihar, all North States & even many southern states.
Finding Non Woven Fabric Manufacturer Near Me, Favourite Fab celebrates 🥳 various events as a corporate social responsibility to make the cheerful environmental & society important tasks. These activities also enhance the strength & collaboration of our team.
The following table would give you one sight view of non woven fabric:-
| | |
| --- | --- |
| Name | Non Woven Fabric |
| Composition | Polypropylene (PP) |
| Weight of A Roll | 40-80 KG or As Per Order |
| Width of A Roll | 63" & All sizes |
| Colour | Black, Ivory, Red, M. Blue Or As Per Order |
| Pattern | Plain |
| Certificates | ISO, GMP, FDA, NITRA, CE |
| MOQ | 1000 kg (1 Ton) |
| | |
| --- | --- |
| Brand | Favourite Fab |
| GSM | 40 gsm or As Per Order |
| Material | Non Woven Fabric |
| Composition | Polypropylene (PP) |
| Usage/Application | In Medical, Bag, Agriculture, Mattress Industry |
| Features | Strong FibresFine PatternDurableManufactured Untouched |
| Packaging | In ROLLS, wrapped with Shrink + Raffia |
| Price | 100 Rupees Per KG |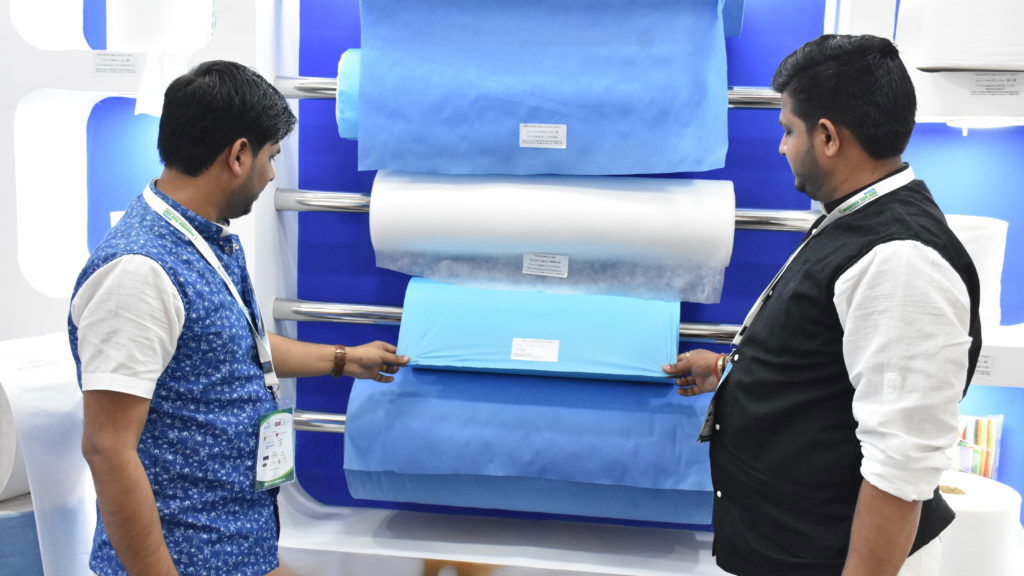 Get Free Sample Kit Of Our Fabric At Your Door Step
Online Order
Door Delivery
1-Click Quotation
The Non Woven Polypropylene Fabric is a core material in various industries which are used as follows:-
PPE kit Raw Material
Furniture Interlining raw material
Non-Woven Material Sold to Jaipur by Favourite Fab
Below is given the table & graph which give you the knowledge about the fabric sold in which specific area of Jaipur, Rajasthan.
FAQs
How should I compare with Wintex Non Woven & Favourite Fab?
You may select the best non woven fabric manufacturer in Jaipur by examining on following points:-
Best Price & Quality
Response Time
Customisable Quality
Samples
After Sale Support