After supplying the non woven spunbond cloth all around India, providing Favourite Fab's superior quality fabric to the clients of Bengaluru is a must. 
The tech city is familiar with the latest technologies of the world & even the state of living of the people is also higher in Bengaluru; thus, we, the team of Favourite Fab provides the same level of service & quality of non woven fabric cloth. This is such fabric which has volatile uses in the world & even now the new uses are being experimented.
The following are the unique properties of Favourite Fab, a subsidiary of Favourite Fruit Preservation Pvt Ltd, the best among Non Woven Fabric Manufacturers In Karnataka, which made us of such level to manufacture the best Non Woven Fabric In Bangalore.
Goods Manufacturing Practices Certified
Strong Bonded Fabric
Made with High-Quality PP Granules
Textile Research Association Certified
Ontime Response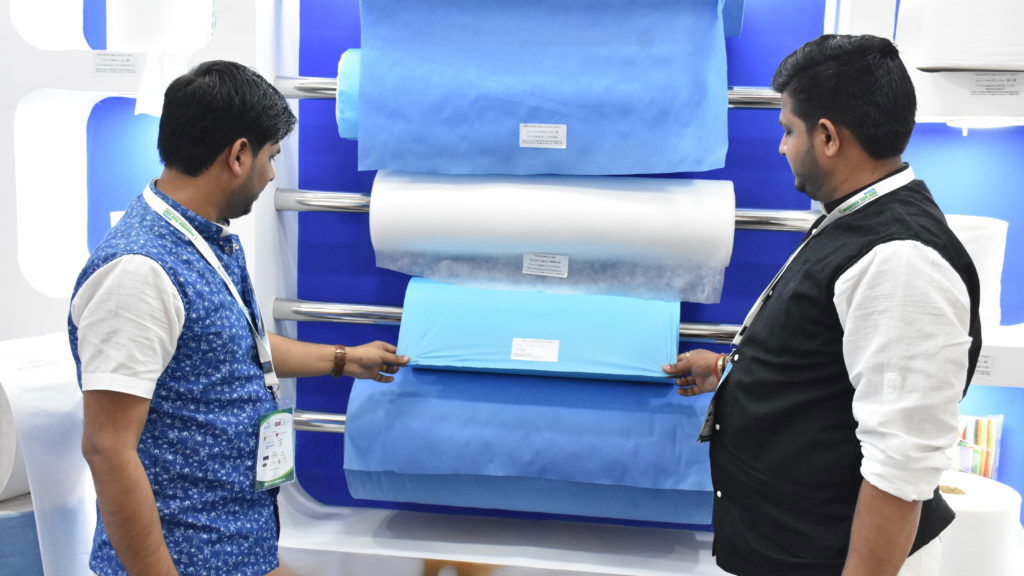 Get Free Sample Kit Of Our Fabric At Your Door Step
Online Order
Door Delivery
1-Click Quotation
Many customers purchase the fabric from a lot of Non Woven Fabric Manufacturers In India; what makes us different is our team & its motivation. Our Founder, Mr. R N Garg, told us in his maiden speech, "The business is founded on the strong & robust pillars of Trust " We always keep in mind the firm motivation quote given by our founder, sir.
According to Industry Arc Research Report, The non woven market size is expected to reach 55.1 Billion Dollars by 2026, with a growing rate of 3.8% from 2021 to 2026.
Non Woven Market Growth in US Billion Dollars
Year
US Billion Dollars
2020
38.3
2026
55.1
2030
68.1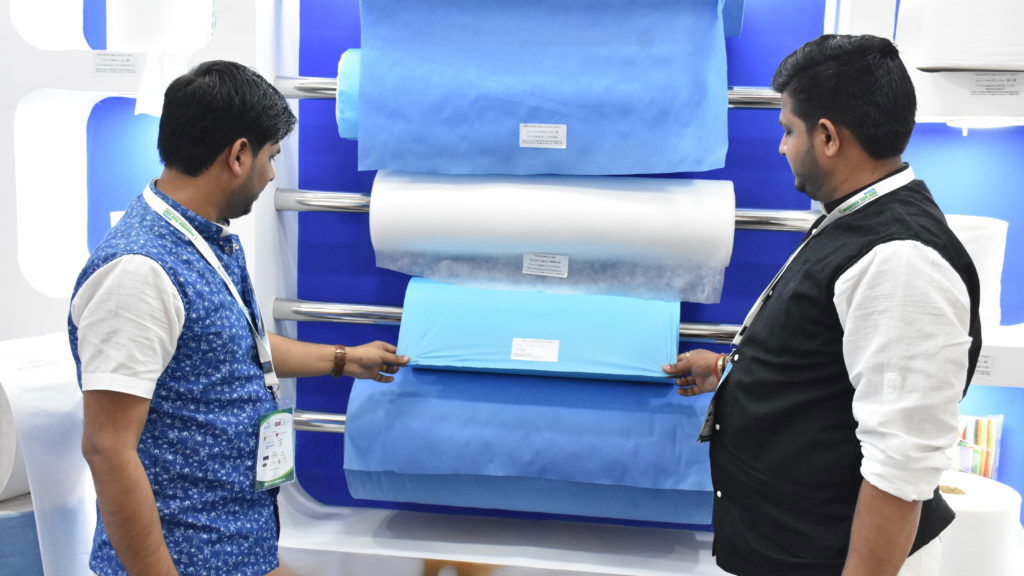 Get Free Sample Kit Of Our Fabric At Your Door Step
Online Order
Door Delivery
1-Click Quotation
Spunbond non woven fabric is a popular material for many applications due to its strength, durability, and versatility. It is made from polypropylene fibers that are spun together using a process called spun, creating a web of fibers that are then bonded together to form a fabric.
| | |
| --- | --- |
| Name | Non Woven Fabric |
| Composition | Polypropylene (PP) |
| Weight of A Roll | 40-80 KG or As Per Order |
| Width of A Roll | 63" & All sizes |
| Colour | Black, Ivory, Red, M. Blue Or As Per Order |
| Pattern | Plain |
| Certificates | ISO, GMP, FDA, NITRA, CE |
| MOQ | 1000 kg (1 Ton) |
| | |
| --- | --- |
| Brand | Favourite Fab |
| GSM | 40 gsm or As Per Order |
| Material | Non Woven Fabric |
| Composition | Polypropylene (PP) |
| Usage/Application | In Medical, Bag, Agriculture, Mattress Industry |
| Features | Strong FibresFine PatternDurableManufactured Untouched |
| Packaging | In ROLLS, wrapped with Shrink + Raffia |
| Price | 110 Rupees Per KG |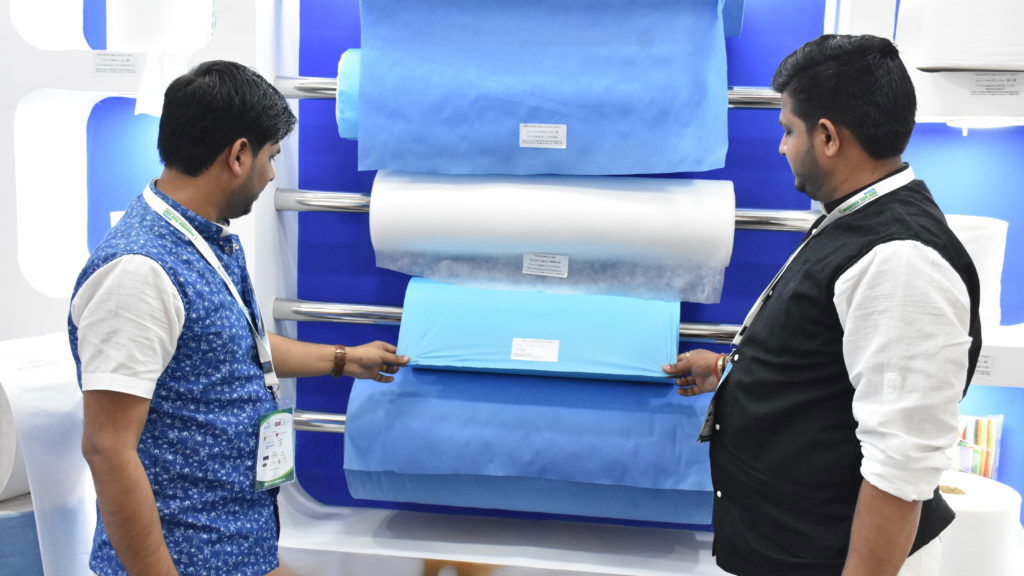 Get Free Sample Kit Of Our Fabric At Your Door Step
Online Order
Door Delivery
1-Click Quotation
You may buy non woven fabric rolls in the following steps:-
Visit our website www.favouritehub.com
Click Contact Us & raise an inquiry
Please fill all the required details or send us your PO
You shall get PI swiftly and confirm the amount to manufacture your material.
Soon your fabric will be at your location.
In the medical and hygiene industry, non woven fabric is commonly used to produce surgical gowns, face masks, and diapers. Its high air permeability and dust holding capacity make it perfect for industrial filters. The fabric is also used in the automotive industry to create seat covers and headliners. Additionally, it is used to produce personal protective equipment such as coveralls and shoe covers.
Agriculture also sees the benefits of non woven fabric, as it is often used as a cover for greenhouses and as a weed barrier in crop protection. The material is also found in furniture such as sofas, armchairs, and mattresses and in home textiles such as curtains, tablecloths, and bed sheets.
Polypropylene non woven fabric is also widely used in packaging, providing a cost-effective and eco-friendly alternative to traditional materials. With its many uses, it's clear that non woven fabric has become an essential material in many industries.
We have sold the following materials in these towns of Bangalore:-
In Whitefield, Bengaluru, 40 gsm Spunbond Fabric
In Marathahalli, Bengaluru, 25 gsm 3ply face mask raw material
In Sarjapur, Bangalore, 50 gsm n95 raw material
In Hsr Layout, Bangalore, a 100 gsm Bag raw material
In Jp Nagar, Bangalore, PE Breathable Film
In Koramangala, Bangalore, Laminated Non Woven Fabric
In Electronic City, Bangalore, Karnataka, Bouffant Cap Raw Material
Mr. N. Reddy from Bellandur purchased 2 ton of PPE kit Raw material
Mrs. Somya Fernandes from Malleshwaram bought 4-ton face mask raw material
Mrs. Reena Bendre of Yelahanka bought D cut raw material 6 ton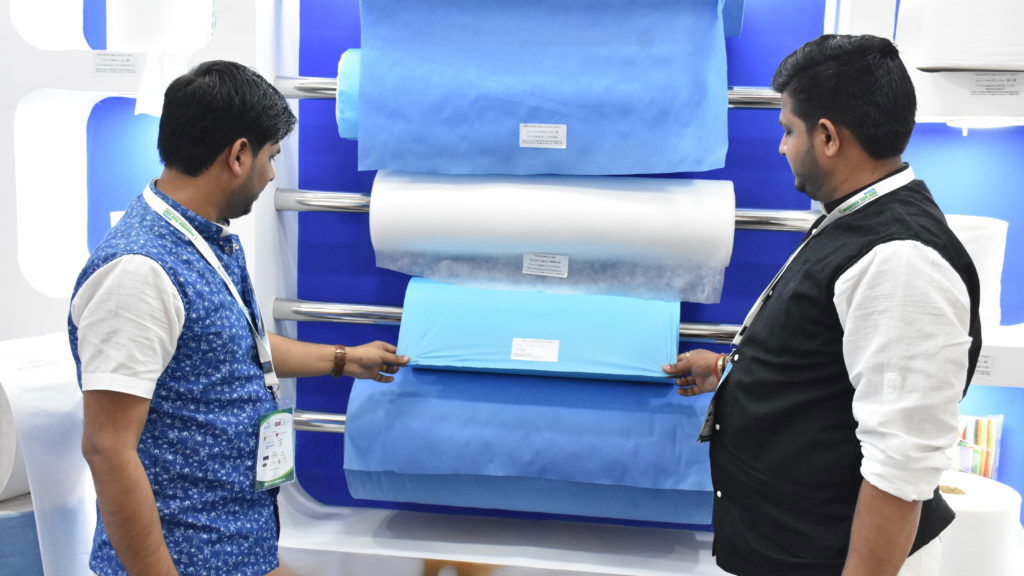 Get Free Sample Kit Of Our Fabric At Your Door Step
Online Order
Door Delivery
1-Click Quotation
FAQs
What is the current Non Woven Fabric Price Per Kg?
The nonwoven fabric price occasionally varies because of PP granule price fluctuation. The non woven fabric price per Kg is 90 at Favourite Fab.
What are Non Woven Products at Favourite Fab?
We have a wide range of products of PP non woven with customizable desired quality features.
Packaging non woven cloth 30 to 120 gsm
Hygienic non woven spunbond 25 gsm, untouched, free from microorganisms
UltraViolet treated Agriculture Non Woven Fabric
Strong Bonded Durable Mattress Spunbond Fabric